After Steemfest Blues...or maybe not, back to work and more
Hi my dear Steemian friends,
I've been back in a rainy, freezing Ireland for a little over a week now, and I can honestly say: it sucks.
I miss the mango juice in the morning. The sounds of the jungle. The beach, the people, the warmth, and oh my, do I miss the spicy papaya salad! It always used to be one of my favorites (you could wake me up for it any time, and trust me, that says a lot) and it still is. I have gone back to washing dishes, cleaning the house, cooking dinners...and I really long for those times in Thailand when I didn't have to do all that stuff. Really, grocery shopping in Ireland is no fun when you're used to fresh fruit and awesome food daily. Now it's like this: will we eat carrots, lettuce, tomatoes, cucumber or carrots...Ugh.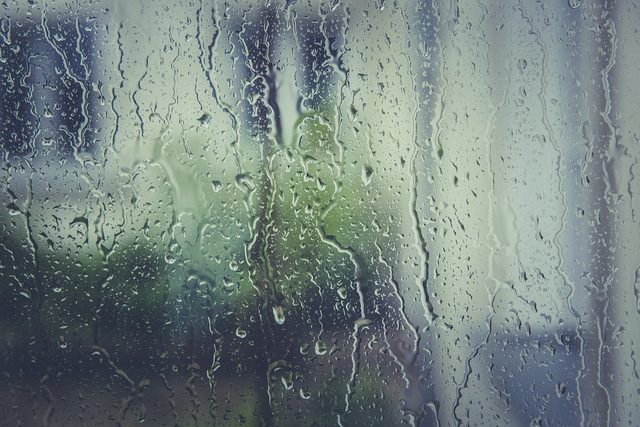 not my window, but it could be...source
But I am not wallowing...
I'm not. Believe me, I could easily fall into something very similar to depression. I had it when I left South East Asia the last time, many years ago. I fell into, what I call, a one-year-long bout of homesickness. It was when I actually discovered what homesickness felt like. And in my case, I was literally sick for a year. I was feeling sorry for myself. The world was never the same anywhere else, and I just couldn't find 'my way' anywhere or with anyone. Unless they'd traveled, they didn't understand...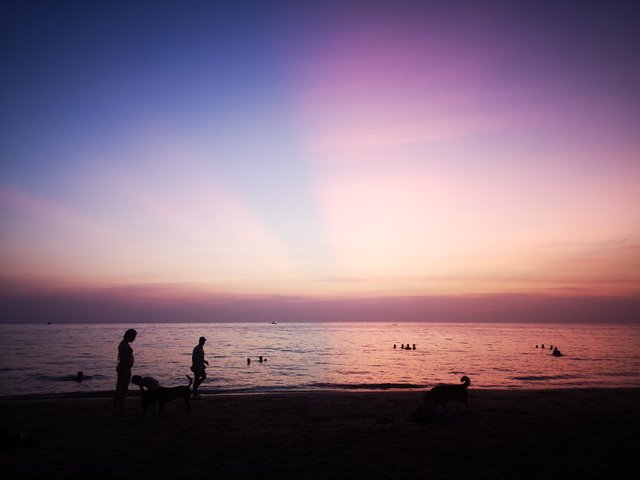 Thinking about better times. Just a pretty sunset in Koh Chang, Thailand
So this time around I will not fall into the same trap. So I made myself get back to work right away.
Well, kinda. The house is still a mess, I haven't even put the backpacks away yet...But I managed to get some work done for one translation agency I work for. I also managed to get into an argument with the manager there LOL. Long story short: they aren't paying me enough and I told him so. He didn't like it. Tough. Take it or leave it. I'm in fight mode. Bring it on.
I've also been working on my project, and hopefully soon, all will be revealed. Trying to figure things out, bringing the right people in, etc. etc....it takes time. But I am on it like a pitbull.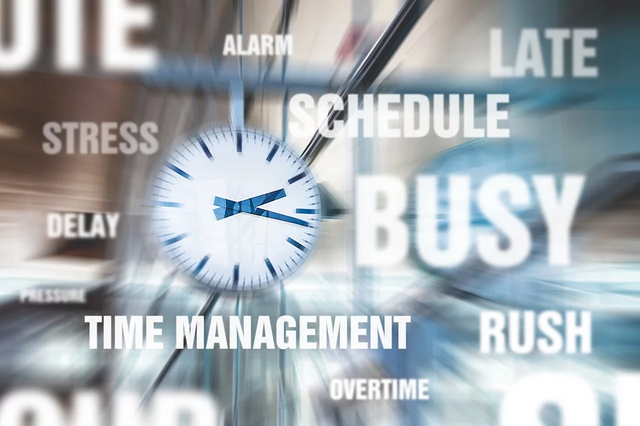 And then there was the j.o.b.
I know, it sounds like a dirty word. And maybe it is. What it comes down to is this: I applied for a job that I am not particularly eager about, but the pay is really good.
This was in August. I was hired on the spot, however, the area manager had me dangling about for another couple of weeks. There were no concrete dates or times for anything. I didn't know when I was going to start or if I was even starting. This really upset me, because I had put all my eggs in that one basket, and if they had been a bit clearer about their intentions, I would have been looking elsewhere. Then, to top it all off, I finally got a phone call in September, to do a trial run. During that, the manager told me that November was their busiest month, so because of that, I shortened our trip to Thailand down from 4 to 2 weeks. Well, I didn't need to do that, because, again, they left me wondering when things would move along. So by the time I finally got the call (last week) I was fuming.
The area manager wasn't working there anymore...DUH...I wonder why.
Anyway, I did get an apology, but that doesn't change the fact that they hadn't treated me with the respect and honesty I deserved and that their area manager should have never been in the position he was in. And the worst part: I could have been in Thailand till next week...For a moment I thought about applying for the manager's position. Surely I could do a better job than that idiot. It did teach me something: never to change any plans for any job. Unless I'm the owner of the company, of course. That's different.
But at least they got me up to date now. I had their training, and if all goes well (it better) then I'll be starting within the next few weeks. And then hopefully, I can make my other plans come true: a trip to Mexico...soon. And get going on that project...sooner.
And what does one do when the 'After Steemfest Blues' kick in?
Well, I look at all the photos and videos I have. And in the coming weeks, I may even get the time to plaster them all on here. I promise...
Thank you for reading!