Let's talk about Fela Kuti, creator of the Afrobeats music genre - Part Two
In the previous publication on this subject I spoke a little about the life of Fela Kuti, this interesting character whose life was highly creative, and led him to transcend his borders and his death.
Creator of a genre in which different musical styles were intertwined and turned it into something unique like Afrobeat. I left the subject open to talk now about the main characteristics of this musical genre.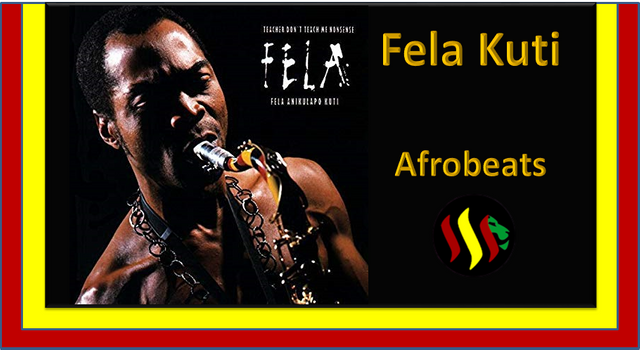 Edited image in power pointSource
One of the things he worked hard on since he started his musical career was the possibility of combining different genres, until he evidently made it possible and accepted worldwide with Afrobeat, in which he managed to mesh jazz, highlife, Yoruba music and funk. Nothing easy, of course.
The same word Afrobeats is a combination of Afro, since it is essentially music born in Africa and many of its instruments are native to that region of the world, and the word Beat which means "RHYTHM (and/or the sound that comes from the combination of bass drum and bass guitar ". Source Which leads to the following characteristic, the same Beats are repeated many times during the song. And also to highlight that it has a way (actually) of dancing, it allows to share in group and without a doubt that it is an exercise for whoever does it.
I leave you a video where you can appreciate it and also in case you want to practice it he, he, he, he:
DJ Flex - She Don't Text-(Afrobeat Freestyle) / Artista: ChaleLetsGo™ | Dj Flex

Another important detail is that frequent use is made of both instrumental and verbal improvisation. It should be noted that the musical bands of this genre always have a large number of musicians, in the case of Fela Kuti's band he had 80 musicians on stage, for example.
As can be seen in the following video:
Newen Afrobeat feat. Seun Kuti & Cheick Tidiane Seck - Opposite People (Fela Kuti)

The language used for the interpretations is English, considering its importance worldwide and the possibility of being understood by more people, Fela considered that it would be the most suitable to be used.
Most of the songs make a critical approach, let's remember that in the 60's, when this genre was created, the political climate in most African countries was full of problems of corruption (political and military), injustices, etc. Although, it seems that this has not changed much...
I leave another of the great successes of this emblematic character:
Fela Kuti - J.J.D (Johhny Just Drop) / J.J.D. (Johnny Just Drop)

Thus I have concluded with this series of publications that have left me with a good knowledge of the origin of this musical genre that has nothing commercial in its origin but rather a political approach, a very marked social criticism. However, little by little it has been reaching different places in the world and in some cases adapting it to the realities of the context.
I hope you enjoyed this process.
See you in the next issue.
Source

Separator used Source
Note: Emojis used are from the Bitmoji application.
I invite you to visit Project.hope and learn about the benefits of this project for all those interested in growing while helping others to grow.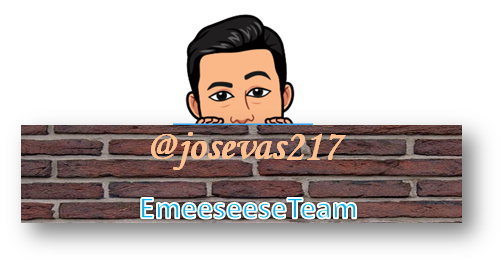 ---
Posted via ReggaeSteem | Reggae Culture Rewarded