What Africa must address to prosper.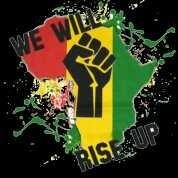 Image
It's my believe that Africa has realized it has no real friends when it comes to development! Every country that enters another country in the name of trade or assistance does so with strings attached! There is a saying "there's nothing as free lunch" and you can't blame them, they do this for the survival of their kinsmen back home and most African leaders have been hungry enough to follow and bite the carrot that dangles! They have been known to bite all of it at once and ask for more carrots!! So their friends and family can bite too!!!
I am no genius and these things do not need a rocket scientist with equations, graphs or mathematical data to see what we can do to achieve greatness, these are matters commitment and undertake to tackle head on vices that bring us down! Those in power make it sound so complicated because they have failed and are always out of ways to put us in the right path.
IMF has told African countries that from now henceforth, they will live according to their means. I believe that this is the right way to go even though we'll have to dig dipper in taxes to finance a lifestyle we 've become accustomed to - we will survive. Borrowing should be done for projects that are capable of paying the loan back in the specified time but if we borrow to pay back loans that were either stolen or never used for the intended project then it becomes a vicious cycle that will never end!
In my humble opinion, i think if we address the below issues then Africa can move forward and attain developed status in a couple of years.
1. Agriculture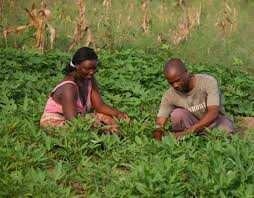 Image
Adressing the food security issue is of paramount importance! It's impossible to work on an empty stomach, and many Africans are not productive because they simply don't have the energy to be! Having almost half of the population living below poverty levels means that a key component to industrialize a country isn't available, you need a healthy workforce to push that agenda.
Governments should look and accept the modern ways of food provision - there was a GMO debate awhile back that was thrown out, it should be reconsidered because the traditional way is no longer working. Let it be a choice of the people, whether to buy GMO or traditionally grown foods, of which should clearly be labelled in supermarkets. Gmos should be very cheap though and suitable for consumption - i know for sure, we are eating uncontrolled GMOs simply because governments won't allow them..
2. Corruption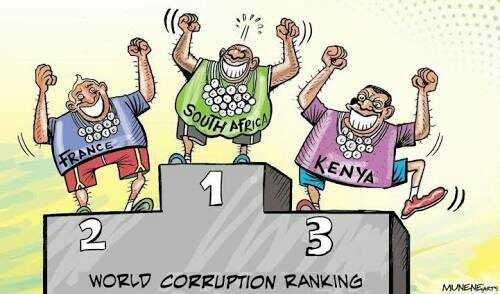 Image
This is one monster that African countries have failed to slay, its become humongous its impossible to kill! Kenya loses 40% of her money to corruption every year! I know its even worse in countries like South Africa and Nigeria where some ministers were found with godowns full of money! I just think we should adopt radical and harsh punishments in dealing with corrupt individuals. Guilty ones should receive life imprisonment before you say this is very harsh, listen to this story first.. in 2014 there was a huge drought in North eastern Kenya, some NGOs pleaded with Kenyans to make contributions to assist our fellow Kenyans and we heeded the call and started to make contributions via Mpesa, we later go suprised when we heard that part of the contributions had been misappropriated and some missing!
When you have a country that steals money and food meant to feed malnutritioned children then you wonder what kind of curse could have befell that country - it is impossible for such a country to flourish.
3. Negative ethinicty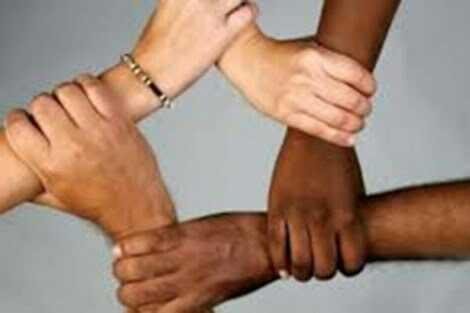 Image
African countries have been blessed with numerous dialects called tribes, with these tribes comes different cultures, beliefs and customs. We all have an opportunity to learn and embrace eact other with all these rich and vibrant cultures but the elites have cultivated a wedge betweens us and adopted a divide and rule policy that always say "my people". We therefore don't see eye to eye and fight to death When our so called leaders suits them. Look at many African countries, they are at war within them, you have Rwanda that fought between 2 tribes, you have Somalia still at war, Congo, sudan, Burundi, Uganda, Kenya, Nigeria, Sierra Leone etc fighting among themselves so as to take leadership and rule over the others!
If we made leadership rotational in these countries then perhaps this nonsense would reduce - i mean if we had leadership shared among the tribes instead of counting the tribes with larger populations taking all then people would stop fighting for their politicians to win..
These three in my humble opinion are the biggest contributors to the darkness that is Africa. We are trying but not our best! We still have a long way to go, i will require all the stakeholders involved to renew the pledges and commitment to this great continent. With all the resources at our disposal we can be great, we can surpass all the nations of this earth and maybe even start giving them aid. To African leaders what do you gain when you steal all the wealth and die ending up in 6 by 6? Could you please stop it!!
Africa will rise again.