AFL - Interesting Stats leading into Round 4
Collingwood has never won a game at Adelaide Oval.
4 attempts so far - one of only 5 sides to have never won at this venue, along with Brisbane (6), St Kilda (8), Carlton (2) and North Melbourne (5)
Carlton's Last 13 games: LLLLLLLLWLLLL.
Not much more to say really.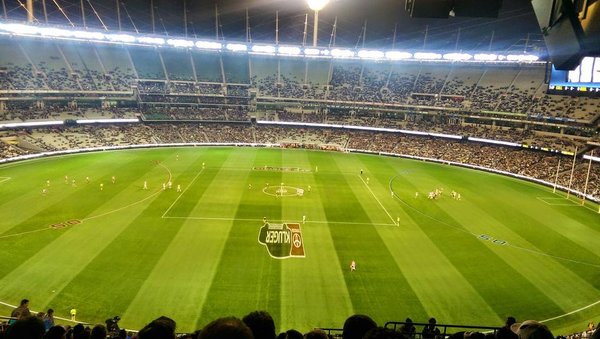 Quarters
Geelong and Brisbane are both yet to win a 1st quarter this season. Sydney are yet to lose one.
St Kilda is yet to win a 2nd quarter. Sydney are yet to lose one.
Essendon is yet to win a 3rd quarter. Adelaide and Port Adelaide are yet to lose one.
Western Bulldogs are yet to win a 4th quarter. GWS and Melbourne are yet to lose one.
The bulldogs have only won 3 quarters so far this season.
Time in front
Essendon has spent more time behind than any other team this season. They have only led for 66 minutes (18%) , whereas Adelaide has spent more time in the lead than any other team - 276 minutes.
Gold Coast vs North Melbourne
Was the lowest AFL crowd since at least 1997
Subiaco
Only 2 sides have not managed to score at least 100 points in any game at Subiaco - Fitzroy and GWS.
Only 1 Draw was ever played at Subiaco - West Coast vs Western Bulldogs in 2003. There was also the 2007 Semi Final between West Coast and Collingwood that was drawn after regular time, but Collingwood went on to win in extra time.
Now that the venue is not hosting any more games for the foreseeable future, the above may not change for quite some time.
Information sourced from AFL Tables