Super Sunny Sunday at Elk Mountain Ski Resort - March 18th 2018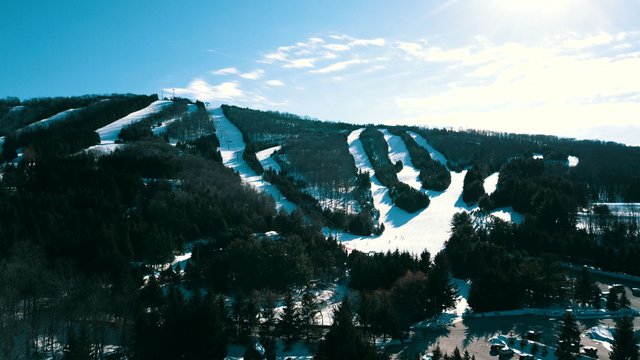 Elk Mountain Ski Resort
The Appalachians Mountains are such a wonderful spectacle to behold. And a huge cold air barrier, keeping snow around longer up in northern Pennsylvania than down where I live in Southeast PA. Perhaps not the tallest mountains in the world, but these mountains sure are beautiful with all the life and surrounding farmland. Such peaceful rolling valleys and smoothed mountain tops.
Slopes closed at 4:30pm and the Sun doesn't set until 7pm now so I had plenty of time to set up the birdcam for some amazing photographs of the local area! Was a tad breezy but the cam held up fine in the nice warm Sunshine.
The look on strangers faces is always a priceless part of returning the drone to the ground to pack up and leave. Kids always yell and holler about it and parents sometimes have negative things to say. Unfortunately not everyone is cool with a little drone action, even if I am not big brother, and don't care to spy on you as such.. Seems the idea scares people. But whatever.
Elk Mountain had a great amount of snow, in thanks to all the recent Nor'easters we have had come thru the state this month.. conditions were wonderful! And hardly anybody was there to ski! There were no lines at all. But more to follow!
Enjoy these awesome aerial shots!