Every Man to His Own
It was the middle of September in 1978 and Ugo was just nineteen years old. Ugo arrived at the Stapleton International Airport from Nigeria. They said that the airport was built in 1929, but everything seemed in excellent conditions. He took in the seeming gigantic size of everything as the first gust of cold breeze hit him in his face, the first thought that came to him was, "I thought this was summer". The temperature was about nine degrees Celsius or forty-eight degree Fahrenheit, and Ugo had never experienced anything below twenty degrees Celsius in his home country. Not too far away from where he stood, his uncle Pete was waving frantically at Ugo for him to come over to the waiting area. Ugo walked over to his uncle whom he had not seen since he was about eight years old. They wrapped each other in a warm embrace. Ugo needed that warmth. They both walked over to where Pete had parked his small station wagon.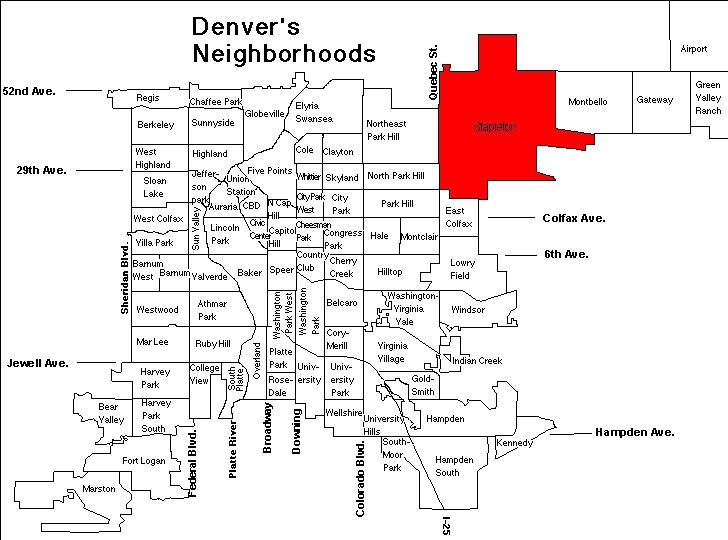 Wikimedia Creative Commons: Stapleton, Denver Colorado
As Uncle Pete drove out of them out of the airport to his home, they talked about the people back home: his father, his mother(Uncle Pete's sister) and Ugo's siblings. But Ugo was more interested in watching the scenery. He had not still gotten over the big size of everything he saw. The malls towered high, the buildings were large, and even parking spaces were so large that, two games of soccer could go on in them simultaneously. Then there were the cars. They drove at alarming speeds on the paved road, each one the size of a bus. Gradually, the traffic dwindled as Uncle Pete drove to his home and night fell almost at once.


Ugo had gained admission to study Building Technology at University of Wyoming, Laramie, Wyoming USA. He would stay a couple of days in his uncle's home before they would both drive down to Laramie for Ugo to begin his studies. The two days he spent with his uncle, his wife and two kids flew past like a few seconds and it was time for him to begin his journey. As soon his uncle drove out from home with him on the passenger seat, Ugo fell asleep for maybe ten minutes or twenty minutes. When he woke up, they were on a freeway. After another one hour, they saw the direction announcing Welcome to Laramie. In his estimation, the whole journey took about two hours, though it could have been three.
Uncle Pete manoeuvred the car through the winding roads to the campus. It was around 4:30 PM when they arrived at the university. The popular opinion when he asked around was for Ugo to rent a room at the Dollarwise Motel close to the school campus. By the time Ugo had made arrangements for his motel room and settled in, it past five PM. Ugo was excited to be finally in the university, but something worried him: the fact that he had never seen any other person who looked like him or someone whose skin tone even remotely resembled his. But he was not alone in thoughts.
As Uncle Pete was about leaving, he turned around and said, very sternly, "If by tomorrow morning you do not see any black person, give me a collect call, and I will be back here instantly to pick you up. This place presently looks like the kind of place where a person could be lynched."
When he woke up the next morning, however, Ugo was met with many people who not only looked like him but talked like him, and some of them were even from Nigeria and spoke the same language with him. As soon as he sat down to eat in a nearby restaurant, he heard a voice from behind him, "Nwanne, ino ebe a?, My brother, are you here?." He swung around with such alacrity that he nearly toppled the table at which he sat to eat. He could not imagine anyone knowing him well enough to address his in his native Igbo language because even back in Nigeria where he lived in Lagos, he hardly spoke the language except at home with his parents and siblings.
"Hello, I am Victor Nwagbara," he said without any accent from the language which he spoke just a few moments before. He pulled up a seat and sat down smiling, revealing a set of beautiful teeth. It was love at first sight. When Ugo finally recovered from his surprise, he introduced himself too, and that was the beginning of their friendship. He took a closer look at Victor with his afro hairstyle, purple shirt, green pants and red shoes and realised there was something strange about him but he was about to find out what. Victor did not appear like a student. He looked more like a pimp so out of curiosity Ugo asked and discovered that Victor was studying Interpersonal Communication at the same university as Ugo. As they sat there, another black guy walked past, and Victor casually called out, "Hello, brother?"
That seemed to piss the guy off more than it should have, "F*#k, s&!t. I ain't your brother!" he spat out and hurried away. Ugo was surprised, but he soon learned that the guy was a black American and he did not recognise Victor's accent as one of his own. The whole classification of people from different geographical locations confused him, but he said nothing about it. The new friends finished their breakfast which Victor asked Ugo to allow him to pay and he did. After both agreed to meet up at Dollarwise Motel by 6:00 PM, they both went their different ways.
It was a few minutes past six when Victor pulled up in front of the motel with a big, impressive Cadillac Sedan Deville and Ugo walked out immediately from his room having seen Victor from behind the blinds.
"Come on man," he said. "Let us get out of here now. They do lynch people around here, but it is in the night that they do that s#!t."
"They don't lynch people where we're going?" Ugo asked.
"Oh no! We are going to Everybody Club," he said. Ugo thought that he was joking, but they did go to a club named Everybody. As soon as they walked in, a guy whose name they later discovered was Duke, approached them and offered them a six-pack. They were about halfway through the pack when Duke brought another pack of drinks. Victor just kept pulling out the beers and pouring them down his throat but Ugo was curious about why Duke was so nice, and he asked Duke.
"Well, I came to town a few days ago, and the place was like a ghost town to me. But when I saw your friend dressed like that with his big Cadillac, I said to myself, 'I gotta follow that Ni%%a because wherever he goes, is where the Ni%%as go'. So I tailed you and him in my car. Now here I am drinking beer with you colourful people.Not that I mind drinking with the less pigmented folks but I think they mind drinking with me," he said laughing drunkenly.
Victor never returned to his accommodation after that night except to pick up a few of his belongings there. He became roommates with Ugo even though it was Ugo who paid the bills. A few days later, Ugo came back and saw Louise, a beautiful middle-aged Mexican in his room. At first, he did not know what was going on. It soon dawned on him that she was Victor's girlfriend. With time, the relationship became a source of stress in Ugo's life that had to ask Victor to find his place or let the woman go. He was surprised when Victor broke it off with Louise and remained his roommate.
Ugo often wondered how Victor studied because he never seemed to have time for any academic work. Instead, he was always getting himself into trouble after another. A few days after Victor broke up with Louise, he ran back to the motel room breathing heavily. He could not speak when Ugo wanted to know what the problem was. After he caught his breath, he narrated his ordeal with hoodlums. Some drug peddlers saw him cruising in his big Cadillac, looking every bit a wealthy young American pimp. One of them said, "You look like you got some cash. Why don't you follow us back to our crib and we promise to give you top quality stuff."
Sure as hell, Victor followed them home and parked in front of the block. When the drugs were displayed on top of the table with other paraphernalia that went with it, including loaded guns, "Excuse me one moment," Victor said. "I gotta pee." They let him walk into the toilet, and as he tried to figure out how to escape the situation he had involved himself in, he looked up at the ceiling and found a Beretta trained on him. He went back to the room hurriedly and said, "Hey, guys. I gotta go to the car and bring some cash to ensure that what I gat matches with the goods you've gat so there would be no misunderstanding."
As soon he reached the car, he started the engine and roared away making a screeching sound on the pavement. He kept driving until he reached the motel, breathing heavily. In his words, he had narrowly escaped death. But that did not stop him from getting into trouble once in a while. What Ugo admired about him was the ease with which he got himself out of every mess he ever involved himself. It did not take long before Victor started throwing big parties in the motel.
He would make posters and post all over the University: "Party! Party! Party! Music is Free. Come With Your Beer." He had excellent people skills. His party soon became the rave of the moment. People felt he was being very generous with hosting those parties. But, he gained a lot from them because the students usually come with more beer than they could take so as the party was going on, Victor would walk around and gather as many bottles of drinks as he could carry and stash them away in the basement then return to repeat the same thing. Victor soon started selling beers, and his business was doing well before Ugo graduated from the University and left Laramie.
Twenty years later Ugo saw Victor again in the city of Port Harcourt Nigeria in the company of an older wealthy woman. He called his old friend aside and asked, "Another Louise?" They both laughed and continued their conversation. Ugo recently celebrated his sixty-five years birthday, is a retired building engineer and married with two grown-up children. Victor is still Victor even after all these years. He has quit smoking and drinking and was recently married to a twenty-five-year-old nurse and owns a five-star hotel in the city of Port Harcourt.
As he sat down sipping a cold beer from a glass cup, Ugo reflected on how well Victor turned out but then, the guy was always good with people, parties and entertainment, and he never tried to be anything else but himself.
---
---
Click on the coin to join our Discord Chat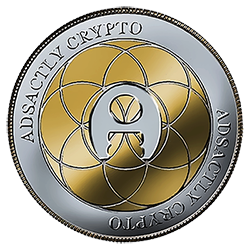 Vote @adsactly-witness for Steem witness!
Witness proposal is here: https://steemit.com/witness-category/@adsactly-witness/adsactly-steemit-witness-proposal
In the bottom of the page type: adsactly-witness and press vote.



Use small letters and no "@" sign. Or, click here to vote directly!
Thank you!

---