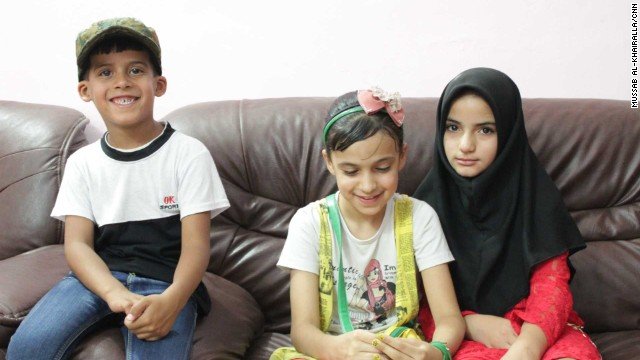 Photo Credit: CNN.com
Over the last few years I have been studying the currency reform that has been happening in Iraq. They have not been able to raise the value of their currency because they do not feel there has been enough security and stability. The reason there has not been security and stability is because of ISIS. As of today Prime Minister Abadi congratulated his troops on the liberation of the city of Mosul in Iraq. This was one of ISIS' "last major strongholds". There has been much, much war going on in the last several years, there in Iraq. Because of this war, it has left many many orphans.
I keep seeing the pictures and began to ask myself about all the Orphans that have been left behind as a result of this war? My husband and I have found it difficult to conceive on our own so we have talked extensively about adoption. I did a quick search an article on Adoption.com stating that Iraq is closed for adoptions because, it is "illegal for foreigners or non-Muslims to adopt Iraqi children".
I find it interesting that they have this policy. I am curious if things could change in a "post-Isis" world for them? I feel like the leadership they have now, in-country is more "prone" towards democracy. I will say one thing about their faith, however. I do not believe in the same way they do (and I do not wish to get in a debate about religion), but my Bible says, "train up a child in the way he should go and when he is old he will not depart from it". They definitely have this down. What better way to influence the next generation in what you truly believe than to have a law stating that foreigners or non-Muslims are prohibited from adopting in their country. While I believe in freedom of choice for each child to choose which path they should go down, they sure do have this one "nailed down".
What are your thoughts? Should "foreigners or non-Muslims" be allowed to adopt Iraqi children? Wouldn't be better for the child to have a loving nurturing home with parents that love them (outside of Iraq), than to grow up in an orphanage?
Please Comment, Upvote, and Resteem!