An afternoon with @dannyshine to discover WHAT'S REALLY GOING ON?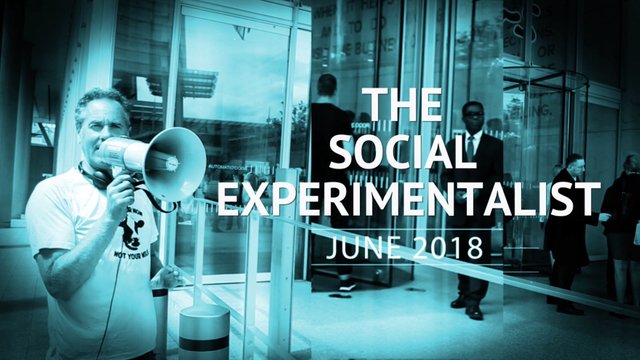 For almost ten years Danny has been pacing the streets of London with his megaphone speaking instinctively as a response to the world he sees around him. He challenges us to examine what is REALLY going on and is no stranger to the police and security guards who may believe they have the power to move him on but as his thousands of films demonstrate, this is clearly not the case.
He is an old hero of mine and I was excited to meet him for the first time at Borough Market in London earlier this month where I spent the afternoon filming him doing his thing. I am super grateful to Steemit for being the catalyst which brought us together.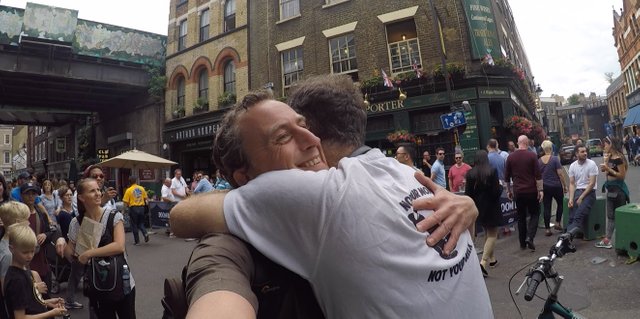 Many years ago I used to watch his films on YouTube and he taught me much about the illusion of power yielded by those 'in fancy dress'.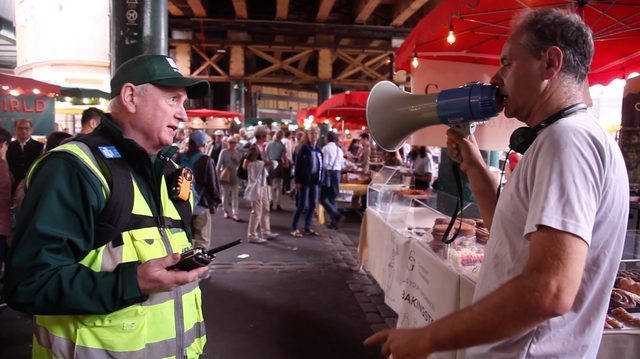 He taught me who the real drug dealers & criminals are, he taught me about veganism and he taught me about meditation... amongst other things!
He always conducted his 'performaces' with a cheeky smile and the air of an improv comedian.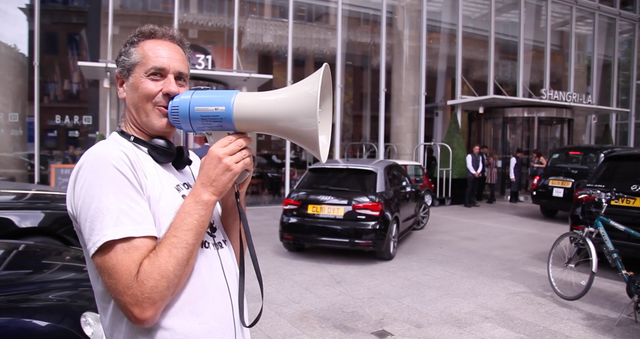 What subjects did he cover?
Outside The Sun newspaper he spoke about the media machine which controls our minds

Outside a meat restaurant he spoke about the ethics of torturing & slaughtering animals because we like the way they taste

Outside this same restaurant (when a customer suggested I was breaking the law by filming her) he pointed out that the police were probably not the right people to call about this, bearing in mind they are quite content to film ALL OF US without our consent

Outside a sugary bakers stall he spoke about sugar and his own journey to stop eating it. Clean for one and a half years he has lost a bunch of weight and questioned why stalls were giving away sugar for free without any thought as to the effect is has on people

Outside a fancy hotel he spoke about the irony of Rolls Royces being parked around the corner from homeless people and posed his favourite question (what's really going on?) to a very friendly hotel manager who sadly didn't have too many thoughts on the answer

Outside a hospital he spoke about opioid addiction and how easy it is to get drugs from the medical system

Next to a man holding a sign about Jesus he spoke about going to Hell!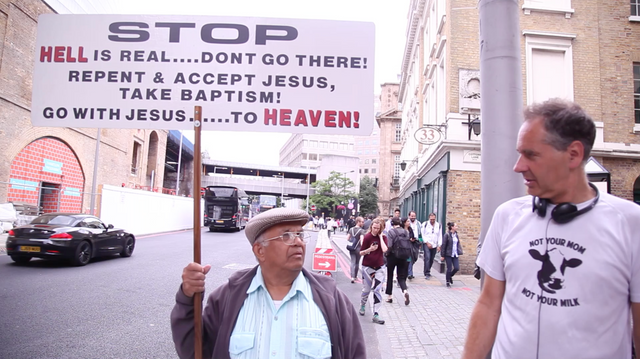 Inside a Boots chemist he spoke about all the drugs being sold to mothers for their children

Outside a Cafe Rouge he spoke about finding a better purpose for the manager there, should he ever decide sell his soul to Danny (as opposed to the devil!)

In a shopping arcade he spoke to a security guard about unhappy dairy cows, concluding (very persuasively) that the man would have to contact our 'management team' to discuss the possibility of us filming somewhere else
This last security guard laughed and told Danny to contain his imagination, but it was pretty clear as we walked away voluntarily that his position of authority was merely a figment of his own imagination.
Core message
Despite the megaphone his underlying message (when dealing with stressed people) is actually quite subtle:
Whatever you're feeling right now is coming 100% from thought. It's not me that's doing anything to you. I'm just doing what I do... Whenever I feel angry I train myself to realise that I am doing it to myself. Danny Shine
The idea that we are ALWAYS responsible for our feelings (no matter what they are) is such a crucial one for the developing mind of a spiritual being and Danny would often end his 'performance' with this explanation. Whilst this may be true I find myself wondering how many of the people listening were able to grasp the deeper meaning here? Especially given the inescapable truth that while feelings of anger still reside in a person it will be very difficult for them to see the wood from the trees.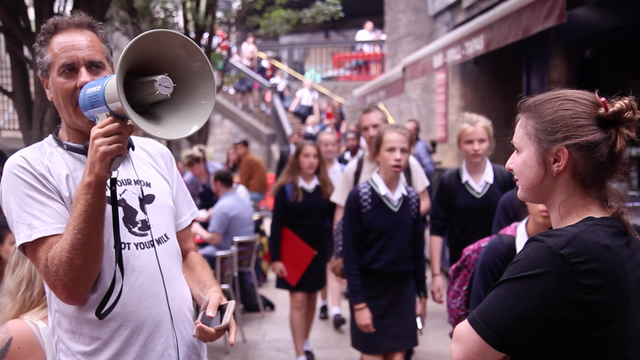 Logical fallacy
It turns out people are much better at angrily attacking a person than they are at calmly listening and responding to what is being asked. When Danny chose to question the ethics of slaughtering & eating animals the most common response was an attempt to prove that he (or I) were hypocrites:
To Danny:
There is plastic in your megaphone
There is animal fat in your bicycle chain grease
To me:
Your backpack is made by child slaves (really?)
You have been on a plane
By doing this people are able to feel better about themselves whilst avoiding the question and from an outside perspective it is clear to see the complete lack of logic to their approach.
Danny responded to his first accusation and acknowledged that he was indeed a hypocrite because, yes folks (shock horror) he does own some plastic. Despite this acknowledgment, his attackers were not prepared to offer him the same honest response in return and continued to ignore his simple questions by mouthing further attacks.
In the end someone walked off with Danny's bike, depositing it around the corner in the hope this would move him on.
Danny seemed to find this quite amusing and was clearly unconcerned about the bike. He calmly asked the crowd if anyone had witnessed what happened and everyone (including the restaurant manager) responded with a resounding NO so instead of moving on he stayed a while longer with the intention of helping people see what was REALLY GOING ON!
I applaud Danny for the way in which he makes his points so calmly amongst all these angry people day in, day out. While his efforts may not appear to have any (positive) effect on most of the people he interacts with, his films have built him huge following of loyal fans and I know I am not alone when I say that watching him on YouTube has inspired me a great deal to keep on researching and keep on questioning.
So... what's really going on?
The question is best answered with another question: What do you mean?
In this situation what I mean is... what's going on with this control system built around us?
I was going to show you the film I have been editing these last few days but after chatting with a heavy hearted Danny last night I am reminded there are powerful forces at work here, intent on silencing the people who challenge the status quo and regretfully I cannot show you the film in its current form. I will let Danny himself give you the details of what has happened, should he choose.
The wording of certain 'laws' put us in the unacceptable position of being unable to speak publicly in a way which might be considered 'disorderly' or liable to cause 'distress' to others without risking hefty fines and eventual imprisonment. The intentional ambiguity of these words means that a wide variety of potential situations are covered.
Danny cannot do what he does without challenging people in a way which could potentially be perceived as disorderly and those of us who have already awoken to the many truths about which he speaks know very well that we did not make it to where we are without being challenged.
Final thoughts
I am very grateful to Danny for permitting me the opportunity to watch him at work... or more accurately at play!
It was an absolute pleasure and even a little bit scary at times. I was very conscious of how my heart rate increased when people were being aggressive towards me.
Many of us here on Steemit speak bold truths but we do so from behind the safety of our usernames, avatars and tor browsers. Danny Shine is one of those rare beings who exposes himself wholly so that we may see in all its authenticity the power of one man standing up to the system.
And frankly my friends, we are blessed to have him here on Steemit.
Check out his page @dannyshine for more.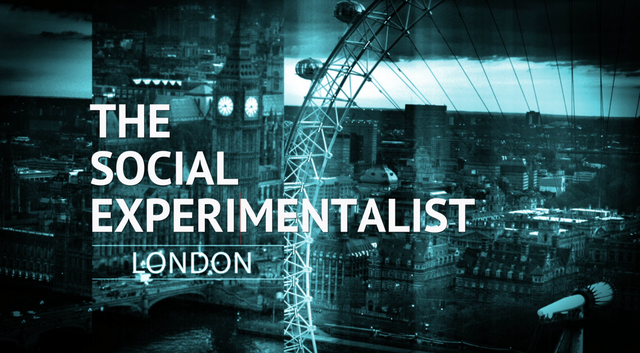 He was a London based filmmaker until he sold everything and set out on a barefoot journey around the world, currently based in the south of France.

He is travelling the world with his partner & two children and with no bank account he has been living on STEEM & crypto for over a year.

All content created for this account is 100% original (unless otherwise stated), produced by @samstonehill who invites you to use & share freely as you wish.
@steemshop account where you can buy or sell anything you like using your steemit wallet SEE MORE
@steemmasters which provides FREE TUTORIALS, personal training & resteeming services. Website HERE
Contact me directly on steemit.chat if you want to know more about this
@steemholidays which encourages resort owners to offer holiday packages in Steem or SBD
@steemtv which aims to provide the best in decentralised films, exclusive to Steemit & DTube
The dailyquotes tag initiative designed to encourage steemians to share their most life changing quotes with the community on a daily basis.
The Aspiring Steemit Whales & Dolphins group on Facebook which seeks to help newcomers make the transition from Facebook to Steemit, providing them with detailed notes and personal assistance with their posts... resteeming them when he can.

---
Here is a list of Steemit Witness I have voted for & recommend you do the same:
@teamsteem @timcliff @jesta @good-karma @someguy123 @blocktrades @pfunk @klye @krnel @blueorgy @ausbitbank @thecryptodrive @ura-soul @pharesim
Without them our beloved Steemship would not fly.
Learn what this means HERE and place your vote HERE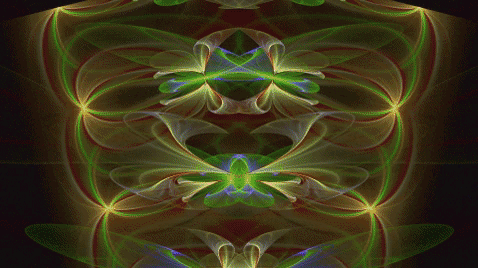 All non original photo sources can be found by clicking on the image