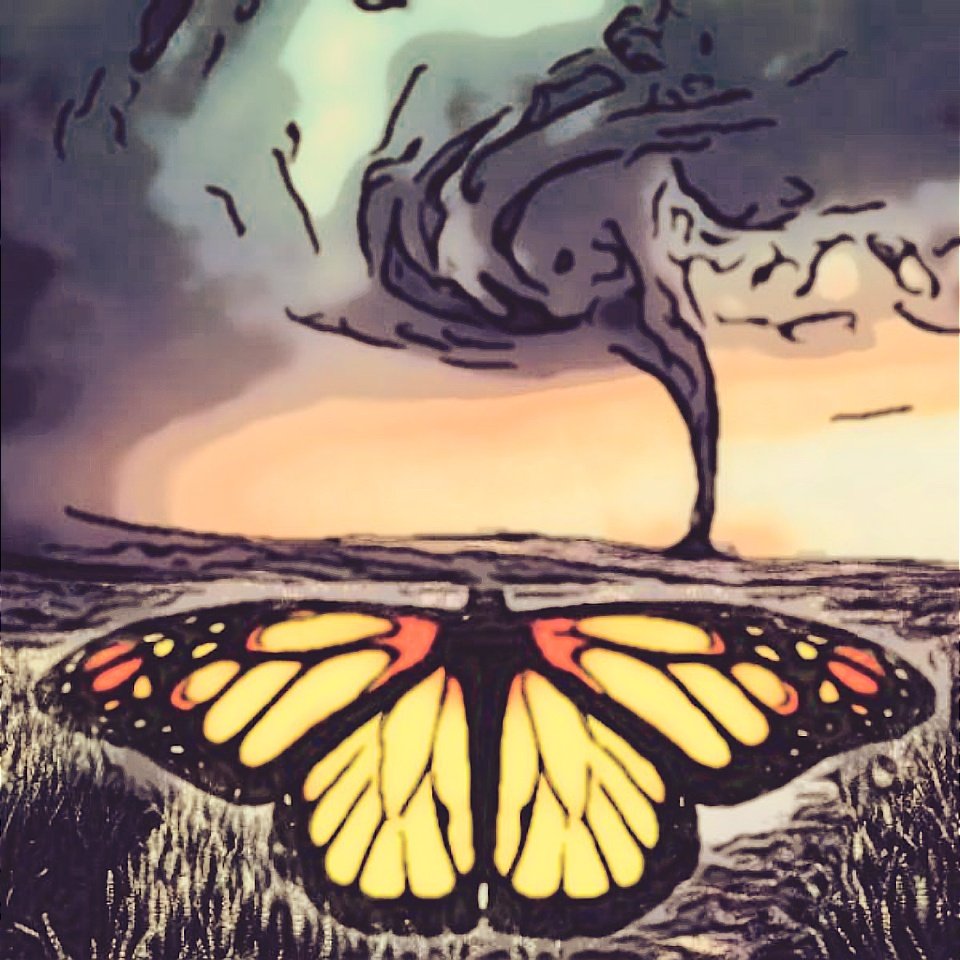 by Hope K
This morning I fixed my coffee and looked at the news. Apparently, rappers Cardi B and Nicki Minaj got into a fight at Fashion Week.
I had never heard of Cardi B until last April when her debut album, Invasion of Privacy, appeared on the trending page of Twitter with a cute emoji hashtag. I found some links to articles about particularly egregious corporate & governmental surveillance abuse and posted them with Cardi B's hashtag because that is just the kind of person I am.
But it turns out that I might not have ever even heard about Cardi B at all if she hadn't been fired from a Bronx grocery store when she was a teenager. This set off a chain of events, including exotic dancing and Instagramming, that led to the Fashion Week altercation.
You could call it the Cardi Butterfly Effect.
Mathematician and meteorologist Edward Lorenz coined the term "butterfly effect" in 1969. Basically, it means that in a complex system, a seemingly small factor can change an entire outcome of the system. The flap of a butterfly's wings in Brazil could theoretically wind up causing a tornado in Texas. Or Cardi B could get fired from a grocery store and wind up a star.
We never know what chance events can change our lives or which actions of our own can change the world.
Do you hear what I'm saying? I'm telling you that you have the power to change the world.
I used to be a schoolteacher, and in that job you don't usually see your outcomes right away. You just have to present useful information to developing humans and treat them in a respectful way, so that in the future you don't have to read about them in the courts section of the paper but instead run across them at the grocery store, where you find out they became nurses or parents with thriving children or something else that doesn't make you cringe.
Society is a complex system, and if you find something about it that is unacceptable to you, you can possibly change it. So why not try?
You are the butterfly, whether you like it or not. Your action or inaction for issues you care about will in some way affect the final outcome of those issues.
My challenge for you is to take responsibility for your part in society. Decide what could be changed for the better, started anew, or stopped altogether. Then ask yourself or someone you trust, what are you good at? Use your morals and strengths to give yourself the best possible chance to succeed at your goal.
You never know - that phone call, social media post, or in-person interaction you make could be the catalyst for change.
Flap your wings, butterflies!