Hello again my sunrays! :)
I wanted to share with you my awesome journey and achievement. As I wrote before, I got my leg injured, couldn't walk for half a year and walked on crutches for another half of year. It all happened 2 years ago and I'm still recovering because state hospital screwed me up. They said everything is ok when I broke my ligaments and that nothing happened. So I went home and was in a looot of pain for 20 days.
Then my lovely mom, thank you btw, came to Zagreb and we went to visit several private doctors. They said that I have one broken ligament and one semi-broken. Also, I broke some nerves in that area. All in all, nothing good. It was already too late for operation and I had to start with my physical therapy. I wasn't very active till past few months but I got very active and fell in love for strawberries.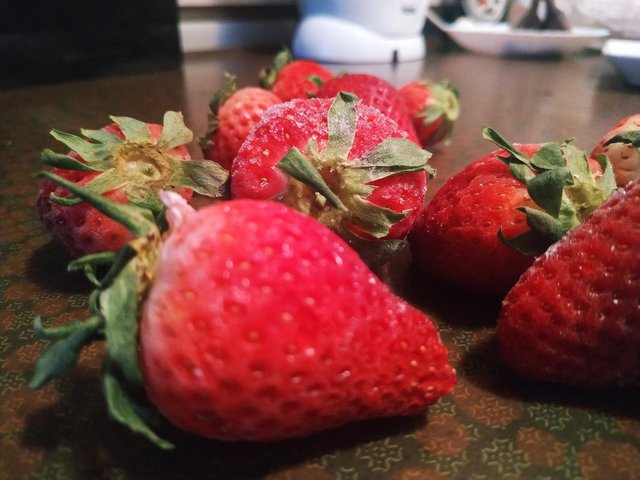 Dudes, they are so healthy and refreshing. Also, you can make looots of meals with them. Even salty ones ;)
Yesterday and today after midnight I cycled around 30 km. I visited several places that were far away and didn't know the best way to reach each. So I picked cycling. I saw my cousin but couldn't get any pictures but after that, I saw my dear friend and then she and I went on a nature walk. It was more than delightfull.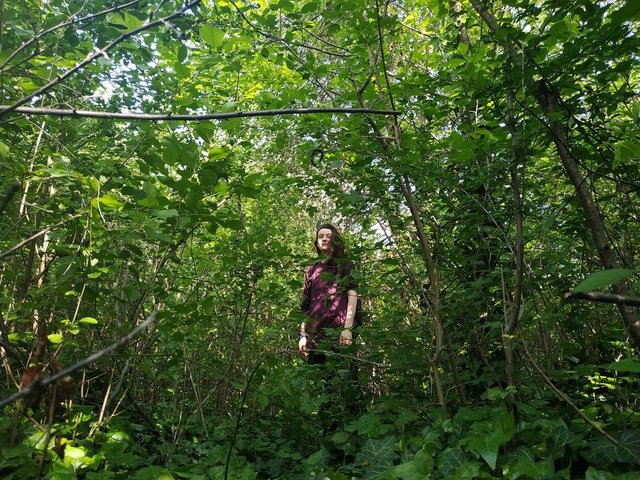 After she went home, I went to meet my friend. We went around town with our bicycles to try some new craft beer. We drank 2 or 3 each and then realized that we are hungry a bit too much.
Because I prepared a nice sea lunch the other day for him, he prepared tuna steak and hummus for me this time. I am very grateful for that because he prepared a very delicious, healthy and not so cheap meal for me.
---
The hummus was awesome and he even put mint leaves and peas in it. I didn't know those things will level up humus so nicely. My friend also put some nuts in it and it was so crunchy but at the same time creamy. I want to do some humus of my own or a hummus dish idea and share it with you. It was really yummy for me and already some ideas are coming through. Here is a picture of unprepared humus.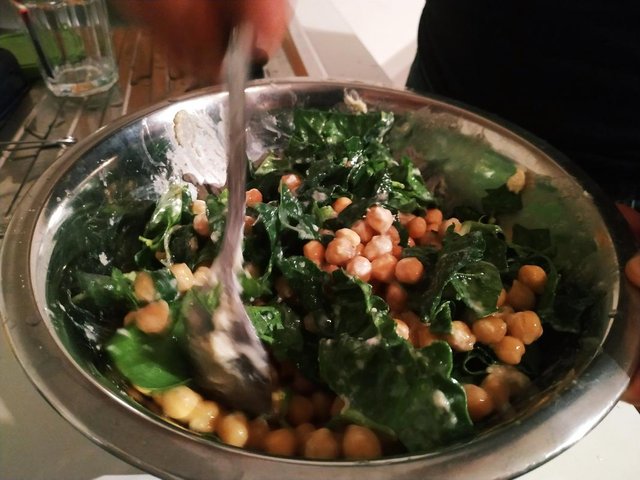 ---
Before I remembered I could take pictures I ate almost all my tuna steak and that delightful humus. I was so happy with the preparation and the culinary knowledge of my friend. He marinated tuna in basil, a little bit of oregano, olive oil and a little bit of butter. I was amazed how tender it was at the end and because of that, I forgot to take a picture at the right time. Here is a picture of my almost finished meal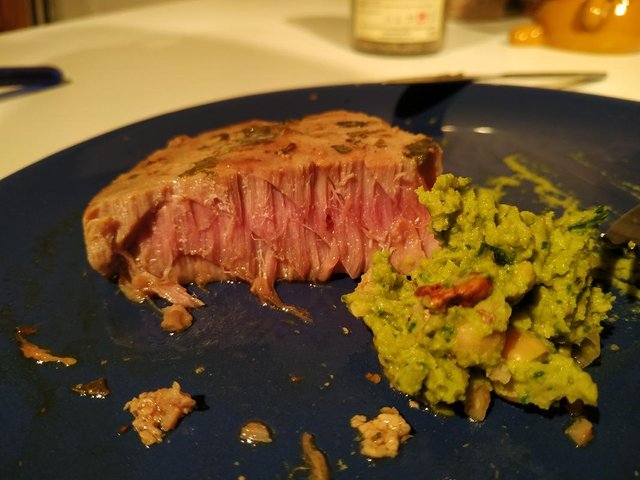 ---
At the end of the day, I felt so filled with good feelings. I was so happy because I cycled a lot and ate awesome food, I met my dear friends and spent a lot of time on the sun and in nature.
This is what I am always talking about. Nature, healthy, nutritious food and awesome people bring that serotonin up high. People move, move, move! I can't explain enough what a difference does it make for your brain to stay home and do nothing and on the other hand, have a productive day full of happiness. Hope you will like this post and I wish it will motivate you to take care of yourself.
Steem on and have a good day! Cheers :)