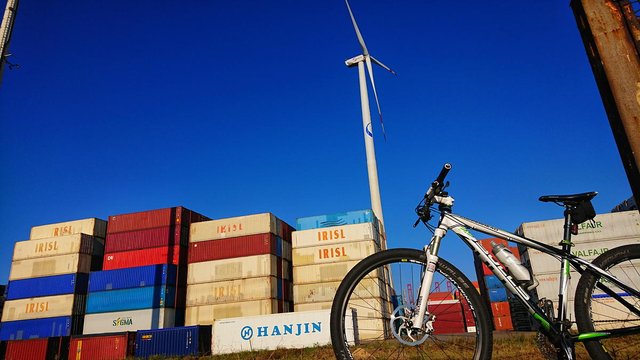 In spite of light winds I started today an exploration tour in the south of Hamburg. My actual destination was the Old Land, which we had explored on foot yesterday. But due to a closed bridge I had to take a detour, where I got lost several times.
Actually I wanted to arrive quickly at my destination and have lunch there, i.e. eat a French fries somewhere. However, by the odyssey in the industrial harbour I found nothing edible and was really glad to drive past some apple trees which made their apples available to me.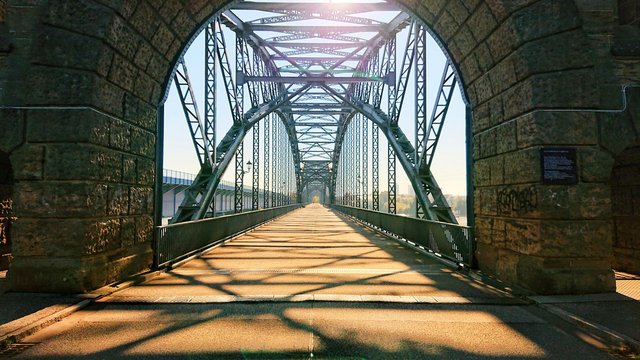 At some point I had lost the desire for roadblocks and stuffy industrial air and drove to the ferry to cross the Elbe. Fortunately that worked out wonderfully and I managed to have a cappuccino in my favourite café before closing time.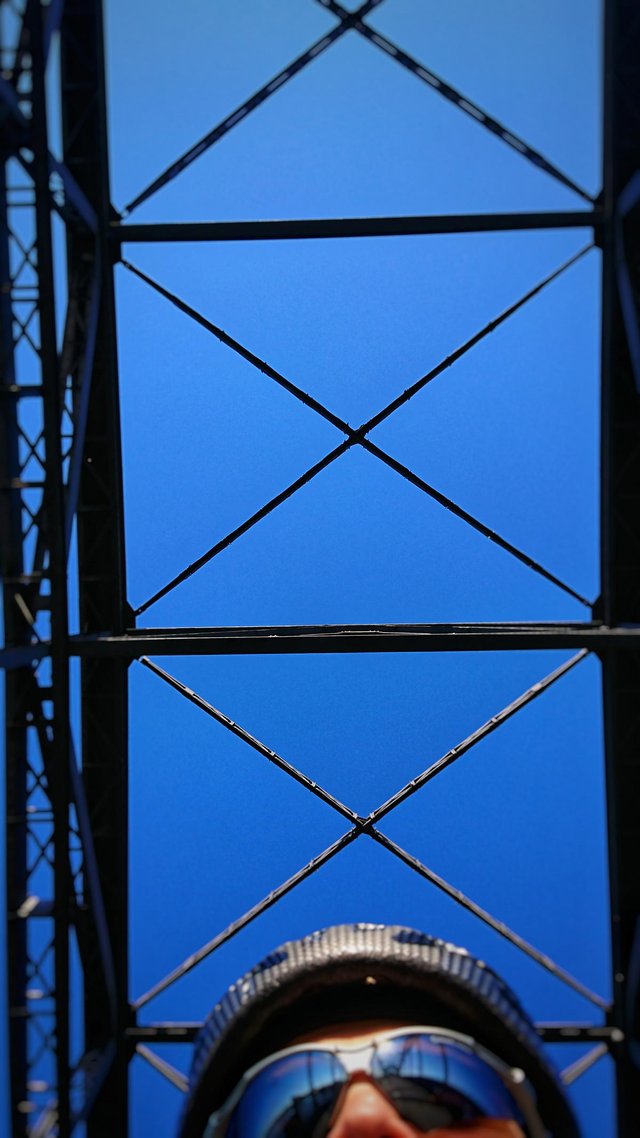 The southern part of Hamburg is not so strange to me anymore and next time I will hopefully navigate better!
---
Trotz leichten Windes startete ich heute eine Erkundungstour in den Süden Hamburgs. Mein eigentliches Ziel war das Alte Land, das wir gestern zu Fuß erforscht hatten. Jedoch musste ich aufgrund einer gesperrten Brück einen Umweg nehmen, bei dem ich mich mehrmals verfahren habe.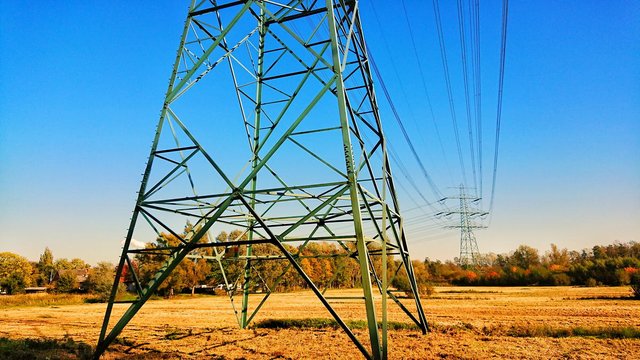 Eigentlich wollte ich schnell am Ziel ankommen und dort mein Mittagessen zu mir nehmen, sprich irgendwo eine Pommes essen. Durch die Irrfahrt im Industriehafen fand ich jedoch nichts Essbares und war wirklich froh, an einigen Apfelbäumen vorbeizufahren, die mir ihre Äpfel zur Verfügung stellten.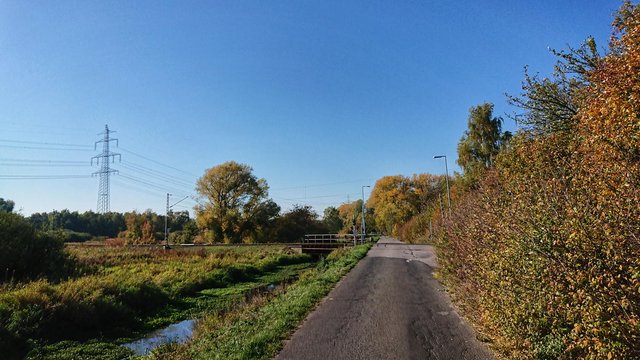 Irgendwann war mir die Lust auf Straßensperren und stickige Industrieluft vergangen und ich bin zur Fähre gefahren, um die Elbe zu überqueren. Das hat zum Glück wunderbar geklappt und ich habe es noch geschafft, in meinem Lieblingscafé vor Ladenschluss ein Cappuccino zu trinken.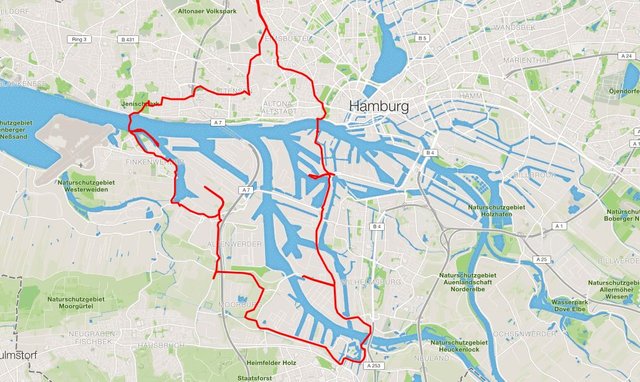 Der südliche Teil Hamburgs ist mir nun nicht mehr ganz so fremd und nächstes Mal werde ich hoffentlich besser navigieren!
---
@xers is the actifit account of @obvious, a sporty guy with passion in cycling, running and martial arts. Support me in achieving my goal: A new bike with the help of actifit
Stay motivated with and be part of the @actifit community now!
Have fun and enjoy your movement!


25676