My Actifit Report Card: January 26 2020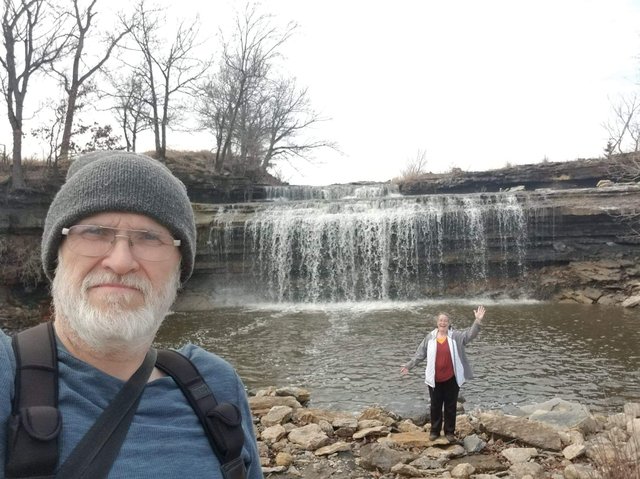 Lake Charolette waterfall near Shidler OK
Scott and I decided to find a couple more waterfalls. We found them in the most unique places. The first waterfall is the spillway for Lake Charolette just outside of Shindler, Oklahoma. This area is pretty much the plains; the place where you have been taught the buffalo roamed and the Native American people lived. To find a waterfall on the plains was shocking, but a thrilling surprise.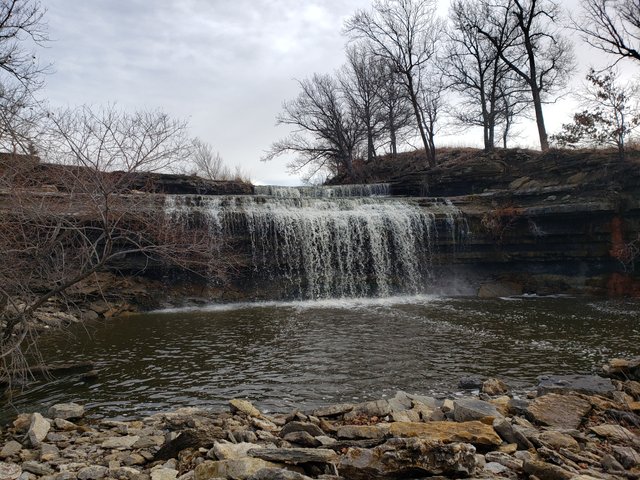 If you look, you can see time passing by.
One of the best things about this waterfall was the geology. If you look at the waterfall you will find different layers of rock. These layers are actually different times in the geography of this place in Oklahoma. Because the water moves with such force there were so many fossils in the creek. I was so ecstatic to find these here.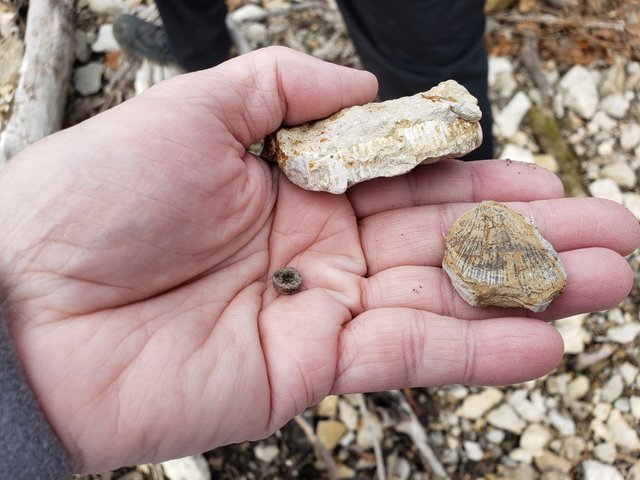 Shells, crinoids, and coral was found here!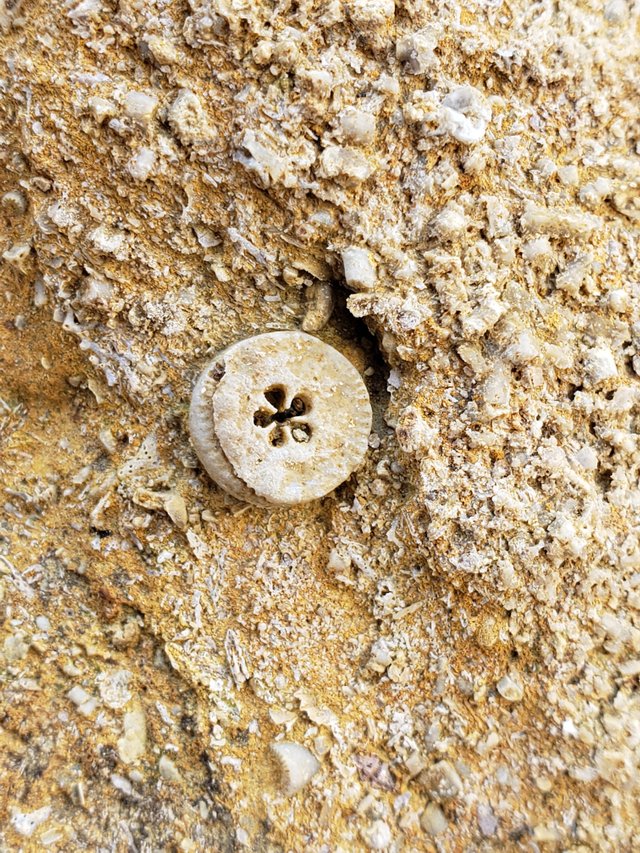 Just one of the segments from a crinoid.
At one time Oklahoma was part of a great ocean. Here there were all types of strange plants and creatures. The crinoids are part of the ecrinoderm family which are now creatures like starfish.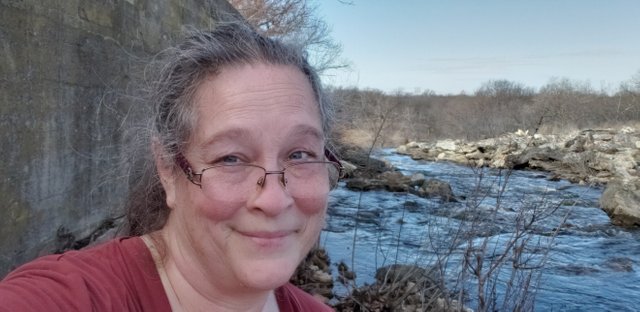 Taking a break and enjoying the view.
This was beautiful place to take a short rest and listen to water as it goes down the many levels toward the waterfall's end. At one time we didn't think there was anything amazing about this state, but as we travel through the counties we are finding it is full of beauty and surprises.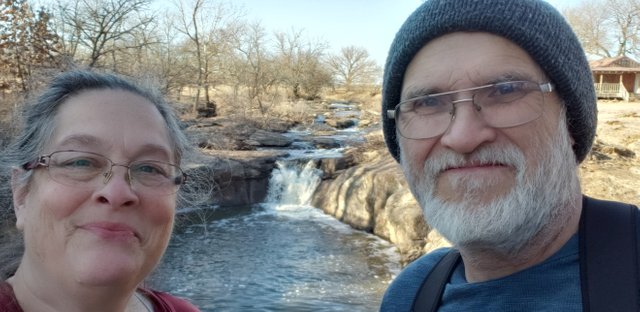 Butcher Falls just outside of Sedan, Kansas.
We then decided to head over to Kansas. We were only 36 miles from the Sedan area which is where our second waterfall was to be found today. The waterfall is called Butcher Falls and is a bit different from the Lake Charolette Falls were. Here the dirt is being washed away to expose the large rocks of the Flint Ridge.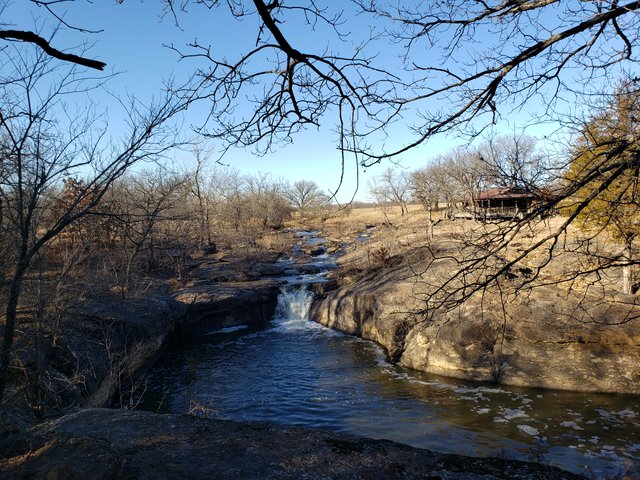 Water falling into the deep end of the creek.
Here you will find these giant boulders being shaped by water and time. The water was cold, but the sound was calming and greatly appreciated by both of us. The property is privately owned and they have a cabin that can be rented out. We have thought about coming for a few days to enjoy the falls more and to hike the 2.5 mile trail.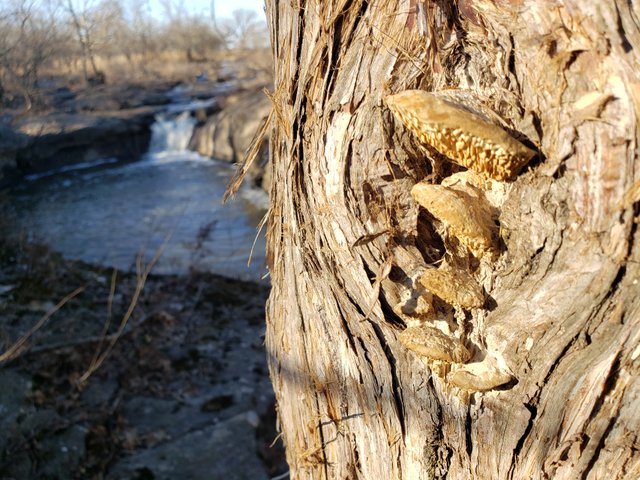 It is amazing to be able to share these places with you and we hope you enjoy them as well.
Ren


6533