Another Sunday hike at Botak Hill.
So today, I manage persuaded @danieldoughty to tagged along. I'm a bit worried at first, knowing that he is unfit to do all hiking or any sports (except dart, of course, haha 😃 )
But what surprises me is that it took just 40+ plus minutes for him to reach to the top. I can see he really pushes himself to be there despite telling me a couple of times that he might just quit and wait for us down the hill.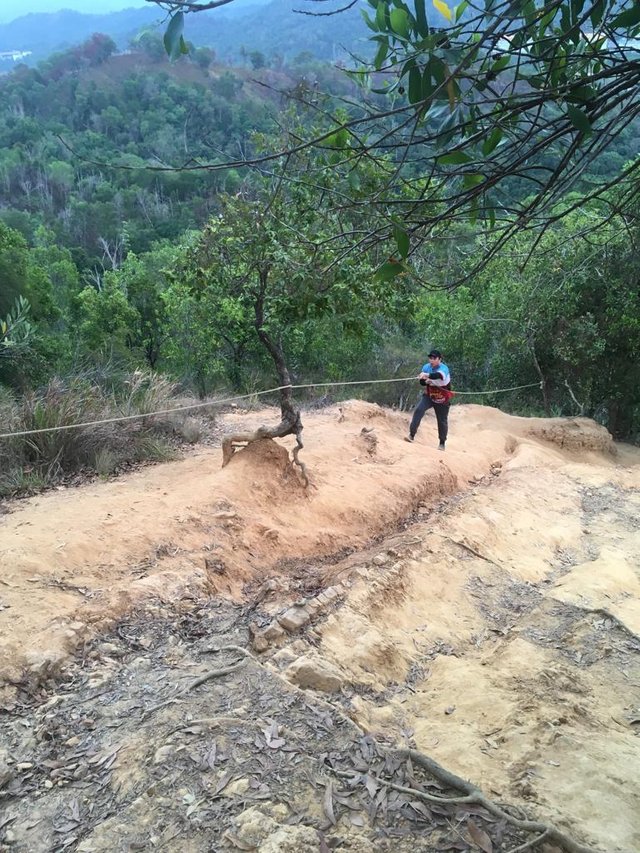 And with his determination, he did manage continued his hike and reached the top. Really, really proud of him. We did about 2 km starting from where we parked our car. Botak Hill is quite famous for hikers and as early at 4 pm, all the nearby parking was already taken. For latecomers like us, we need to park quite far from the starting point.
Funny though, I'd never really realized how many kilometers we did before. Not until today.
I just wish he could see the sun before it sets since it is quite romantic up there. Haha. Maybe next time though. Still, the view of Sepanggar port and the sea is just mesmerizing.
Now, all I have to do is to convince him to be my hiking partner for the next 2 weeks since my current hiking partner is out of town. Gotta put a lot of work to convince him though. Haha.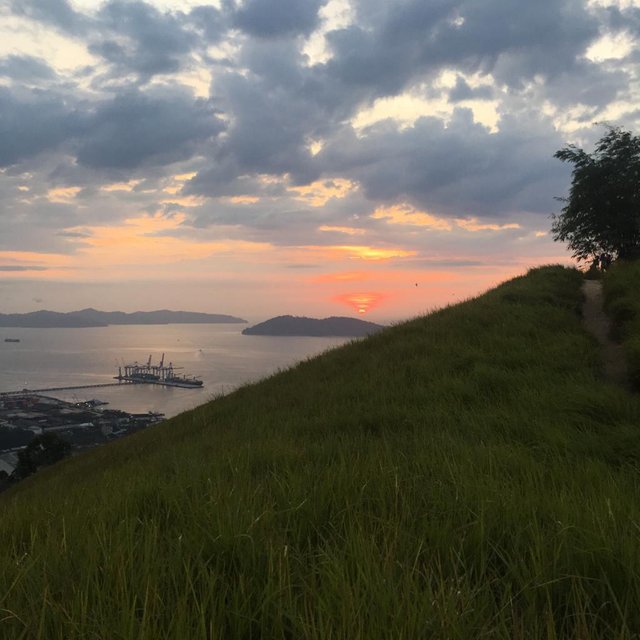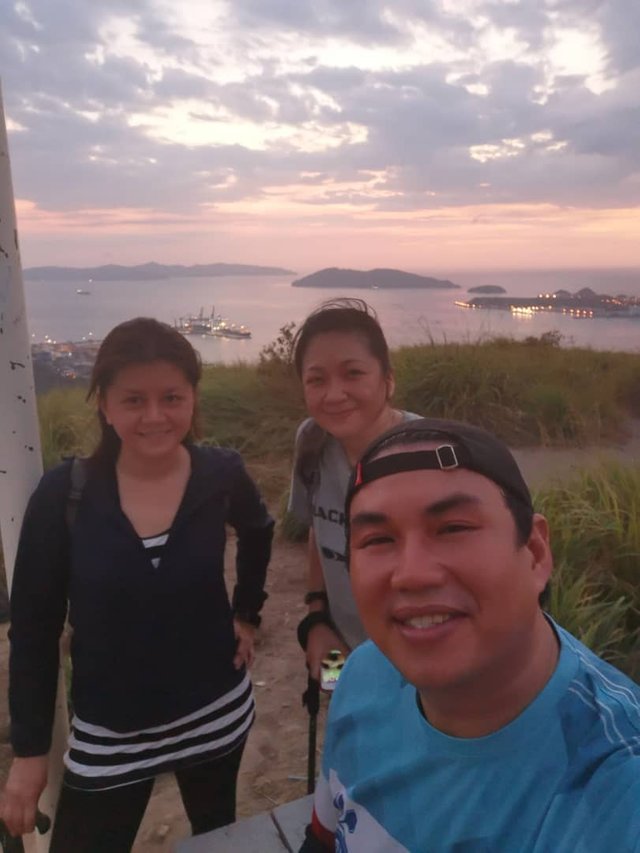 6418