Hello Steemians,
When I started with steemit, I was a just a simple blogger, writing stuff, exploring cryptos all day. But after all these days I became to realize that we are not just limited to this stuff, not limited to just bid bots but we are taking a major leap of what we say as seed funding. We got a lot of developers here, creating their own part of steemit, building interfaces and many more. These projects require a lot of backend hardware to do cloud operations which are ultimately backed by ourselves. So, we are creating tools for ourselves and we are backing it. Isn't it nice? Today there are many websites that behave like steemit for example, scorum, weku and a lot of are in their building phases, but steemit is different from them all, these sites are bud to steemit, came out from steem. STeemit is backing projects and the good thing is that major participants are not from steemit headquarters or official stakeholders but the people with their small hands building a greater vision. Though we have some missing objects in this environment and with this pace, we will get them all soon.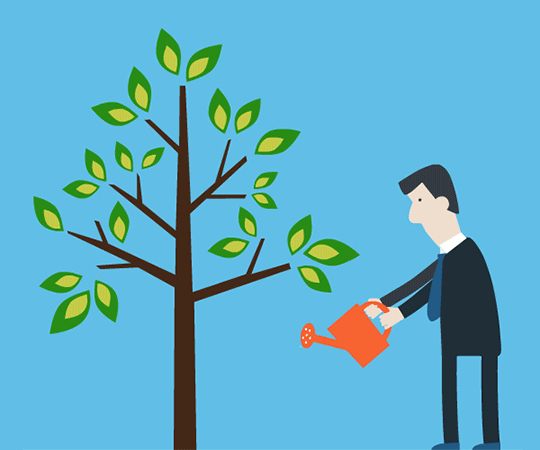 Big Stake Holders
Steemit itself a big stakeholder of steemit who delegates in most of the big project like musing, dtube and many more. Steemit is known for big delegation which counts up to 1 Million SP delegation to the major application developers. However, the projects must be an interface to steem blockchain. In recent months, steemit is more active and supporting the biggest application producers. But there is some catch too, steemit is only supporting to the applications who are having a large user base due to this the small application developers ain't getting attention. And we can't blame anyone for this as the application must show the potential. However, I will suggest big stakeholders - to opt for the projects as fast as they can to make a win-win situation for all. A long delay and ignorance can simply lead to the end or termination of the project or product.
Small stakeholders
Small stakeholders are the ones who support the project before the steemit itself and are the reason why we are seeing a lot of projects right now. Whether it is Chibera, Actifit, Esteem, Steempress, Steemhunt dlive - all these apps are initially supported by the small stakeholders first. And this is why these apps are still growing at a faster rate. In absence of these investing army, most of the projects would be terminated a long ago. So you can understand the importance of these investors. One such successful app is Actifit by @mcfarhat who are running really well but lacking the support from officials. A small support from @steemit, @steem, @ned can lead to a bigger boost to Actifit. Currently, a lot of small investors like you are backing apps and projects like Actifit. A big thanks to all of you guys as without you, all these ideas will remain as a concept on a paper.
Deciding factor for seed funding!
As of now major startup ideas have already deployed SMT in their plans and will launch their own SMT-based coins once they go live and get up a large user base. Apart from SMT a large user base can also be a deciding factor and can earn you a 1 Million SP delegation from the officials. @musing is such a recent example which got a million SP delegation from steemit. Steemit is no more a playground but a major business platform for such projects. However, the idea must have the potential to revolutionize the user interface and add value to this blockchain. Don't worry about the investment just start and you will see a lot of backers and supporters following you to your dream!
---
Posted from my blog with SteemPress : https://vishalsingh4997.timeets.com/2018/11/01/we-are-becoming-investors/
---