My Actifit Report Card: August 5 2019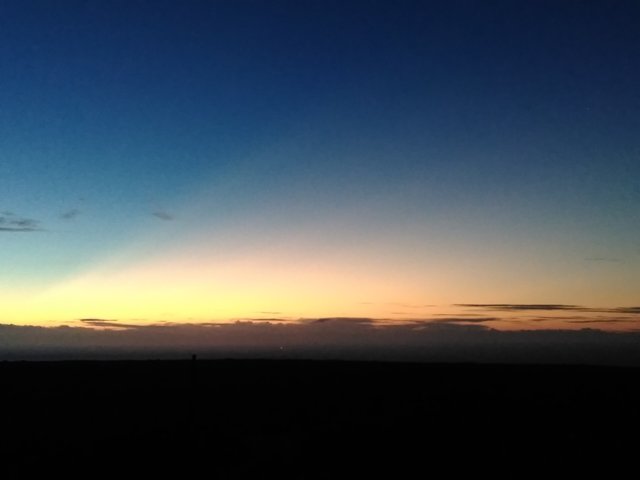 I woke up before sunrise this morning and oh what a glorious treat. I grabbed my camera, threw on the coffee and watched God paint the skies. I poured my coffee in between snapping photos.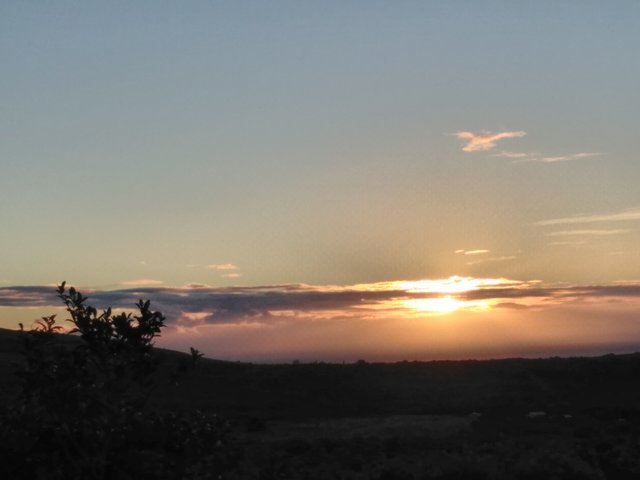 ---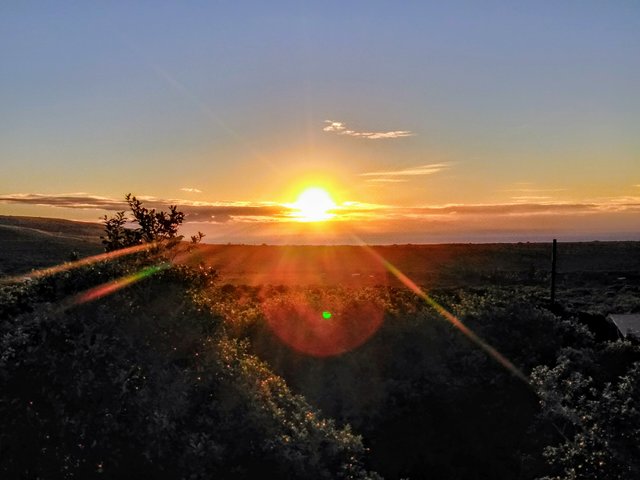 ---
I could tell it was going to be a hot one today so after I finished the my second cup of coffee, I grabbed the water hose and started watering the grass, palms, plants and fruit trees. I then started trimming some more off the monster plant.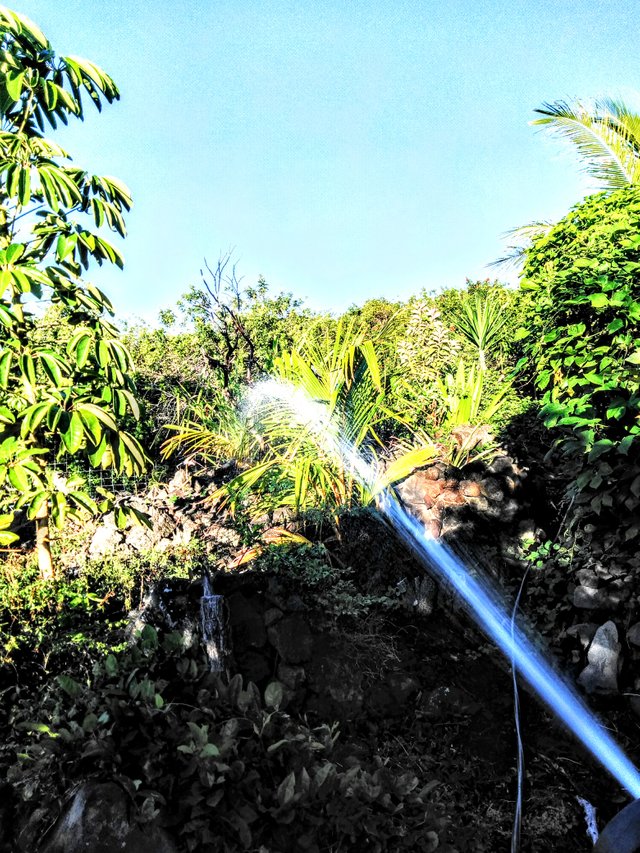 ---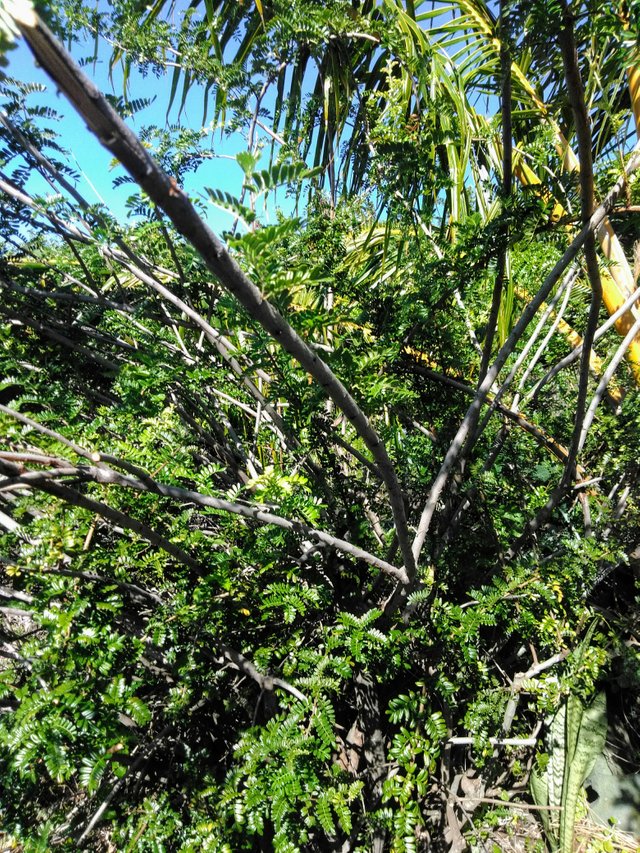 I had just started making progress when my helper showed up. By that time I was already dripping with sweat so I took a break, chatted for a bit, then sent him out him to clearing cane grass along the side of my driveway and the outside road.
My neice was up by then, so we decided to make some portegese fried rice. She was chopping veggies while I was putting on the rice, cutting up the portegese sausage and scrambling the eggs. I ended up with a wok full.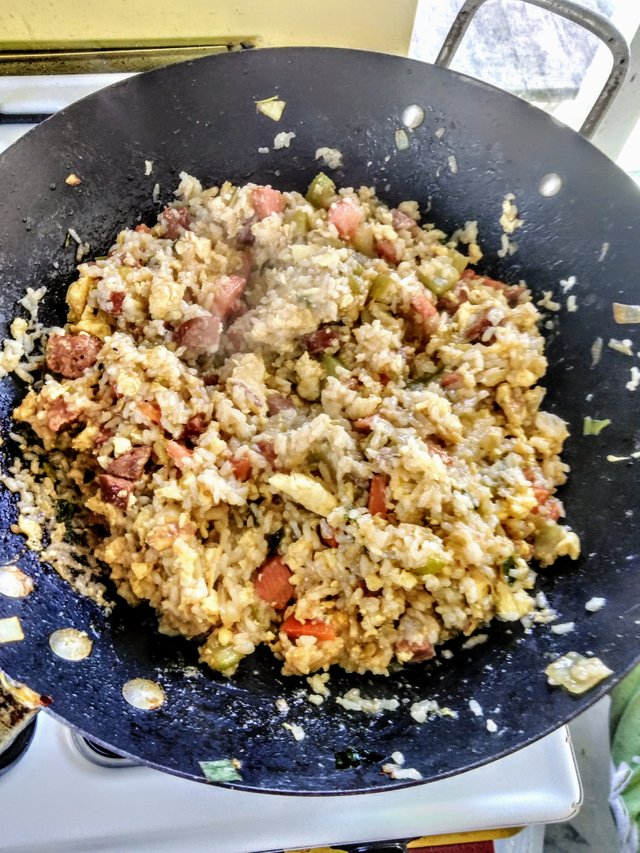 I took a bowl down to the young man housesitting for my neighbor, fed my helper, my neice and I had a bowl and there was plenty left over. We had just finished eating when another neighbor came walking up the driveway. I knew she would be hungry because she lives in the forest across from my property in a tent and doesn't have refrigeration and a tiny grill to cook on. So I gave her a bowl full. After she left, I decided to rest a bit. After I cooled down more, I got my second wind and decided to trim my hibiscus which was rubbing against the roof of the bath house and also crowded the palm tree. I also thinned out some more plants that had multiplied due all the rain we have been getting.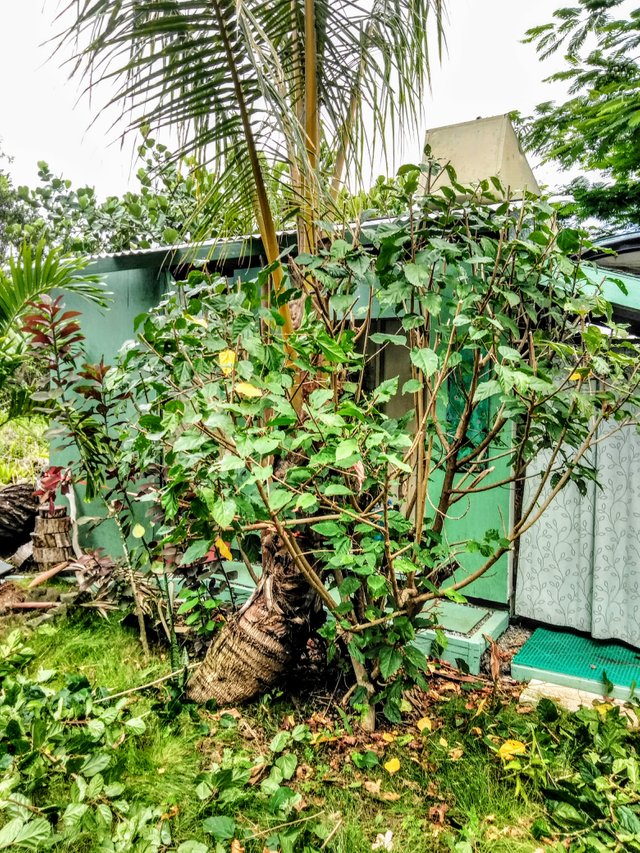 ---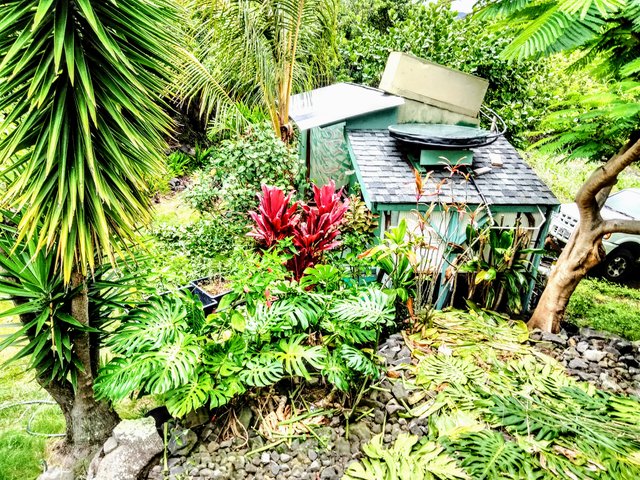 Before I could finish, my mechanic drove up with the parts to repair my van. We chatted a bit, he went to work and I finished my trimming. I then got me a nice hot shower, then warmed up the fried rice for him. Even gave a bit to his dog.
That work of fried rice fed 6 hungry people and a hungry dog. I just finished the last of it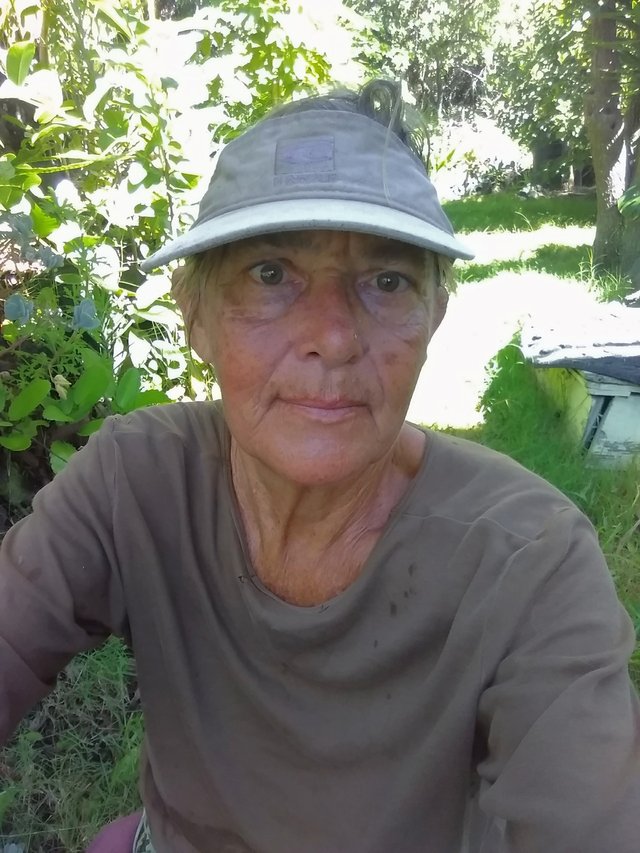 Mahalo for your continued support and encouragement!



5298

Daily Activity, Gardening, House Chores, Photowalking, Yard Work