My Actifit Report Card: August 3 2019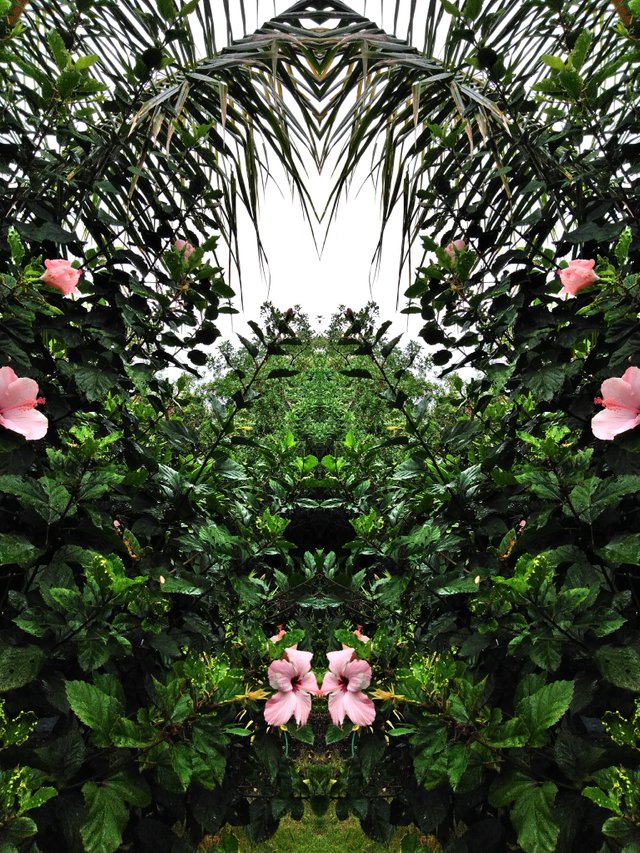 I woke this morning to fairly clear skies and sunshine. I didn't do a thing yesterday but got some much needed rest as I watch the rain pour and the crazy wind from the tropical storm.
I took advantage of the beautiful day and drove to town to stock up on propane and pick up some items for my garden. I spent the rest of the day decluttering my cabin and doing a bit of yardwork.
Sorry I didn't get any photos so I thought you might enjoy a mirror majik of my huge hibiscus.
I plan to crash early tonight so I can get up early and do some yardwork before the next storm heads this way.
Enjoy and God Bless!
<br><img src="https://cdn.steemitimages.com/DQmXv9QWiAYiLCSr3sKxVzUJVrgin3ZZWM2CExEo3fd5GUS/sep3.png"><br><table>   <tr>        <img src="https://cdn.steemitimages.com/DQmRgAoqi4vUVymaro8hXdRraNX6LHkXhMRBZxEo5vVWXDN/ACTIVITYCOUNT.png"> </tr>   <tr>        <div class="text-center"><b>5033</b></div>  </tr></table><table>    <tr>        <img src="https://cdn.steemitimages.com/DQmZ6ZT8VaEpaDzB16qZzK8omffbWUpEpe4BkJkMXmN3xrF/ACTIVITYTYPE.png">  </tr>   <tr>        <div class="text-center"><pre><b>Daily Activity, Gardening, Home Improvement, House Chores, Shopping, Walking, Yard Work</b></div></pre></div>  </tr></table><div class="text-center"><img src="https://cdn.steemitimages.com/DQmNp6YwAm2qwquALZw8PdcovDorwaBSFuxQ38TrYziGT6b/A-20.png"><a href="https://bit.ly/actifit-app"><img src="https://cdn.steemitimages.com/DQmQqfpSmcQtfrHAtzfBtVccXwUL9vKNgZJ2j93m8WNjizw/l5.png"></a><a href="https://bit.ly/actifit-ios"><img src="https://cdn.steemitimages.com/DQmbWy8KzKT1UvCvznUTaFPw6wBUcyLtBT5XL9wdbB7Hfmn/l6.png"></a></div>