My Actifit Report Card: October 19 2019
A couple of walks today
In my Morning post, I mentioned I wasn't sure if I would get for a walk with it being pretty cool out this morning, well as it happened I got up at my usual time and saw it was 35F(around 2C) and common sense told me not to go out for a walk, But I have often been known to not be too sensible so at around 7 AM I decided to go for a walk anyways after all by then it had warmed up to 36F LOL. I went to Fort Trumbull beach and walked around there for about 5K steps, then headed home to watch the two World Cup Rugby Quarter Finals today England beat Australia, which I was hoping for and a very good game, then NEw Zealand Beat Ireland quite convincingly so I was a very Happy Camper, I did a few things around the house before, between and after the games, and then decided after lunch I needed another little walk getting my step count for the day to a little over 10K which I am happy with.
Now onto a couple of recent shots of both places and then a few shots taken with my phone from today's walks
Starting with this shot taken a few weeks ago on another walk around the Mondo Pond Trails with all the fresh greens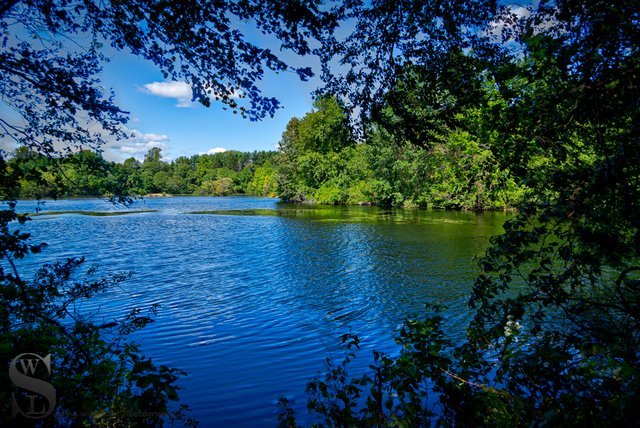 Sony A7iii 24mm F8 1/125 Sec ISO 125
Click here to view larger



And a shot taken a week or so ago of a nice sunrise looking at the beach at Forth Trumbull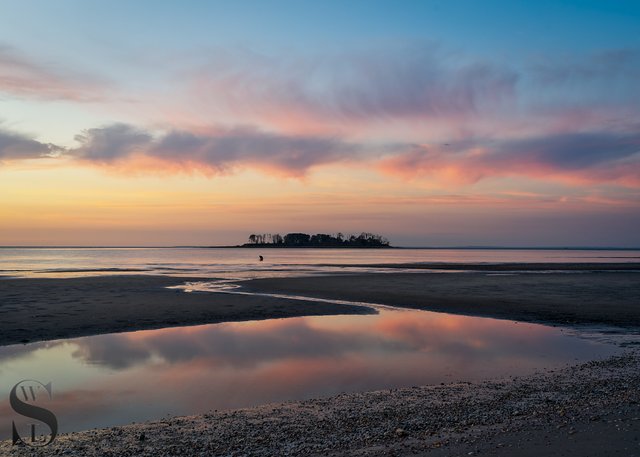 Sony A7iii 36mm F9 1/5 Sec ISO 100
Click here to view larger



Shots taken on my walks today
As I mentioned I started off at Fort Trumbull, its was fairly cool but luckily not too much of a breeze and I had just the right amount of layers on that it wasn't too bad, I didn't take to many photos with my camera as I had fingerless gloves on as I always do I hate full gloves so I kept my hands for a lot of the morning walk in my pockets
Here are the colors just before sunrise by the beach.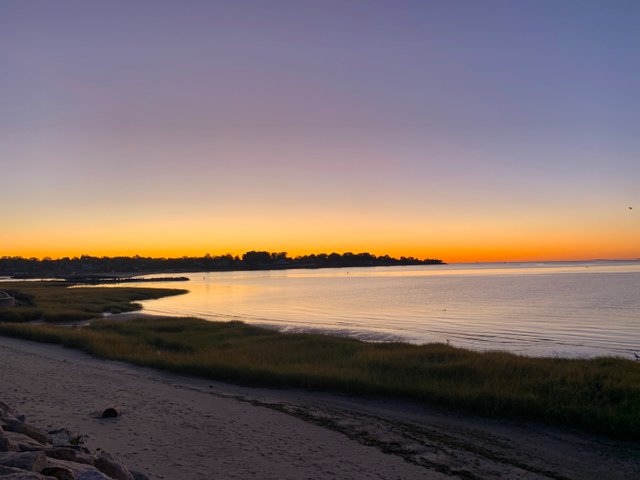 iPhone XS
Click here to view larger



And looking along the beach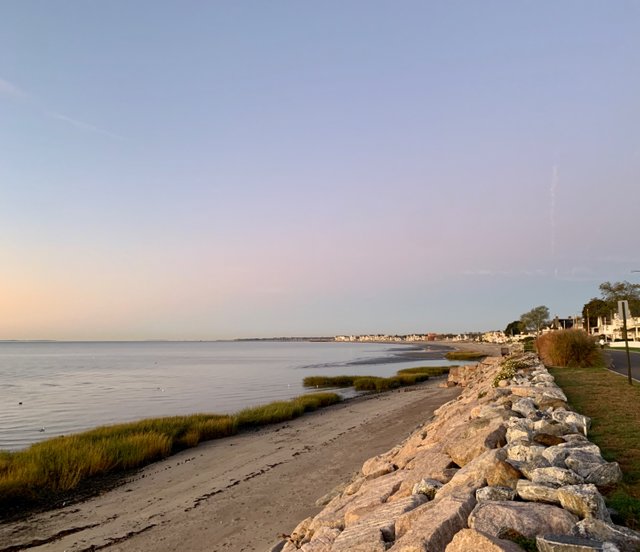 iPhone XS
Click here to view larger



The property owners across fromthe beach also own the property down to the high tide line so a few properties have put up fences with private property signs such as this one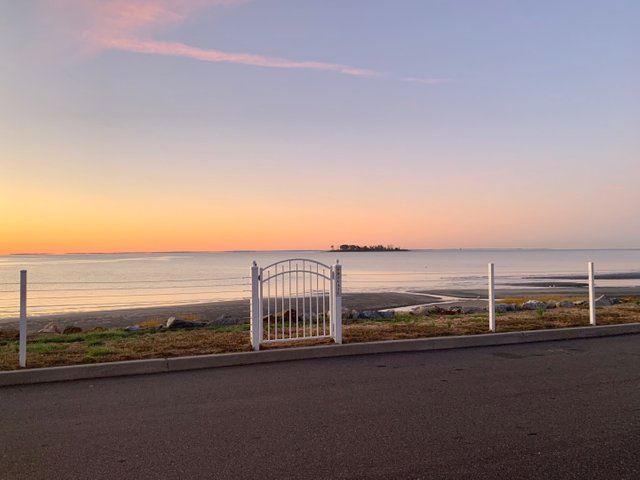 iPhone XS
Click here to view larger



The property that owns that fence also has these stars onthe footpath, which I personally think is a lot cooler than the fence.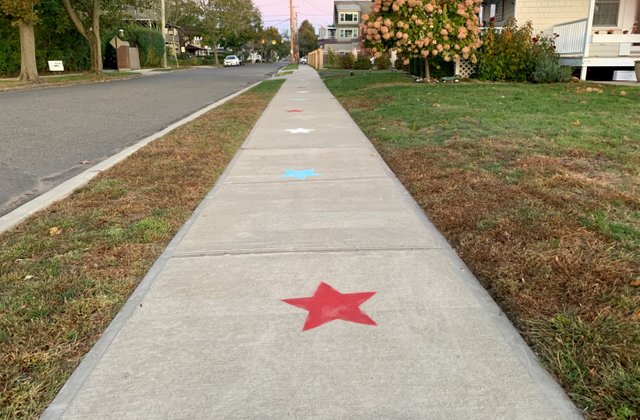 iPhone XS
Click here to view larger



And now onto my Second walk around the Mondo Ponds trails, I went there to check out the fall colors which were coming out nicely and took some shots with my camera which I will share when I get around to editing them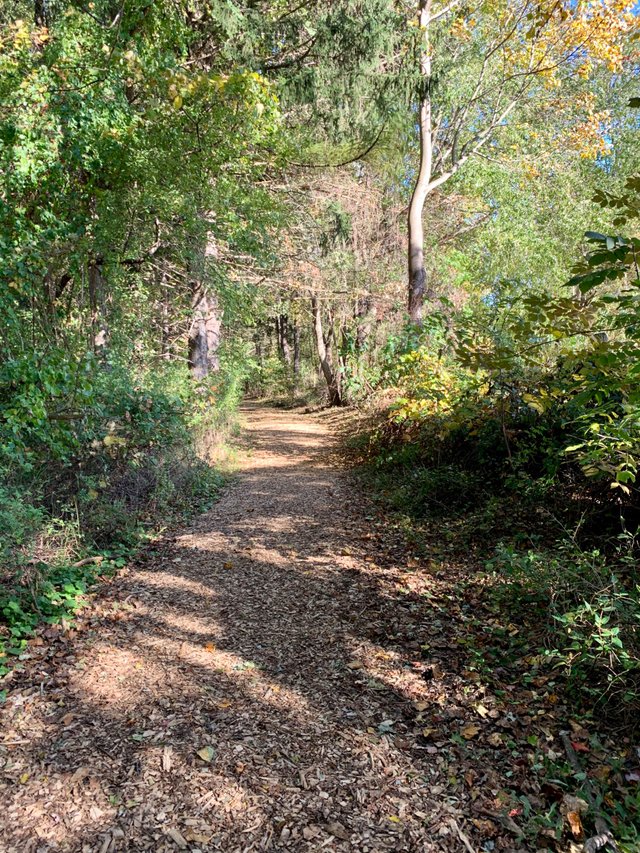 iPhone XS
Click here to view larger



This next shot doesn't really give the colors justice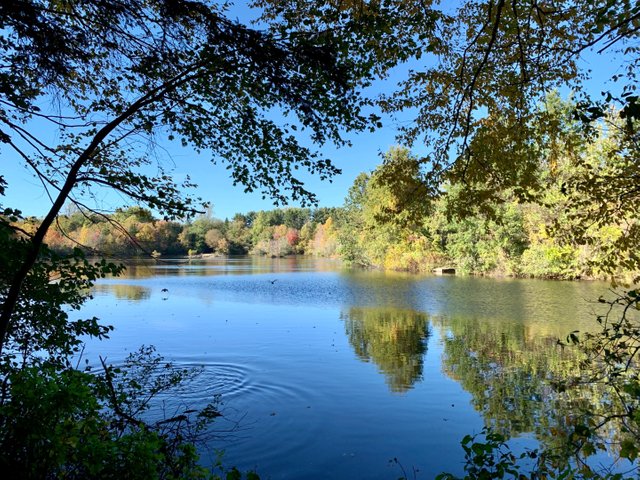 iPhone XS
Click here to view larger



And that's all folks
---
unless stated otherwise all photos used in my posts are taken and owned by myself, if you wish to use any of my images please contact me.
---

---
steemusa is a Community for and supporting those from of in the United States, and now is in the process of rebuilding stronger than ever join us on Discord








!steemitworldmap 41.2118089 lat -73.088984 long Mondo Pond Trails Milford CT d3scr




10675

Daily Activity,House Chores,Photowalking,Walking