On the Rooftops
For tonights post I will start with sharing a couple of shots of Water tanks on top of buildings in NYC, I am not sure I had ever noticed one anywhere in my travels especially on top of buildings like these in NYC, and in the city they are all over and you can see at least one just about anywhere you are in the city.
Here is a couple of them.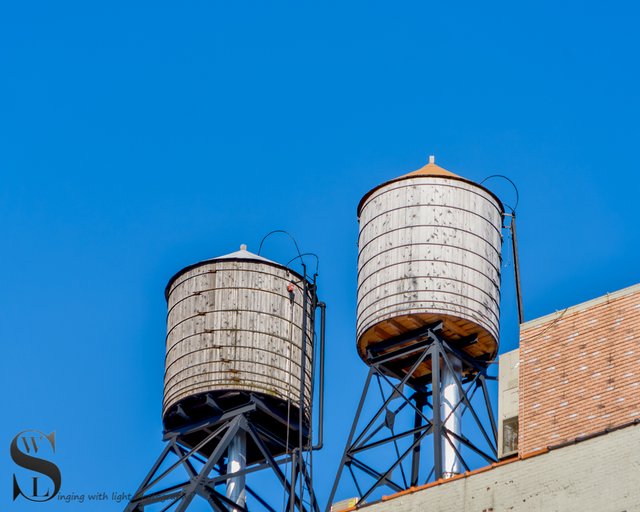 Sony A7iii 181mm F6.3 1/250 Sec ISO 100
Click here to view larger



And here we have another one baske din the golden glow of early morning light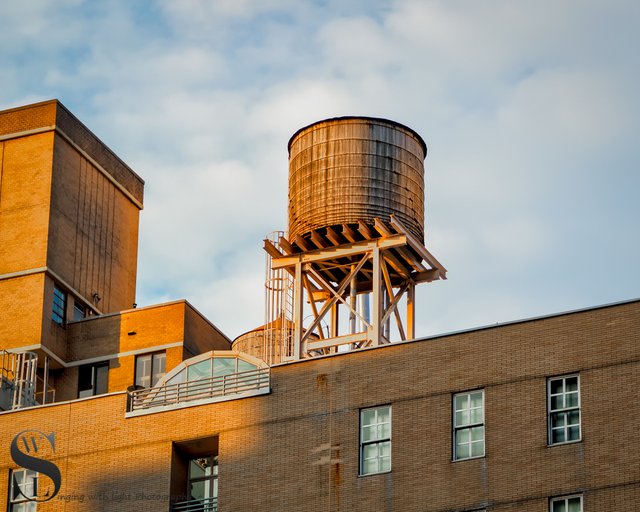 Sony A7iii 117mm F8 1/125 Sec ISO 125
Click here to view larger



And changing subjects for this last of my Shots taken with my camera, but still of things on rooftops in NYC, I saw these Satelite dishes last week and had to get a shot, in my time in the field I installed many Satellite dishes such as these.
The three with the red lightning bolts are made by a company Andrews Who make dishes in a large variety of sizes, most of the ones I installed were around the 3.8 Metre diameter version but i did do a few smaller and larger ones as well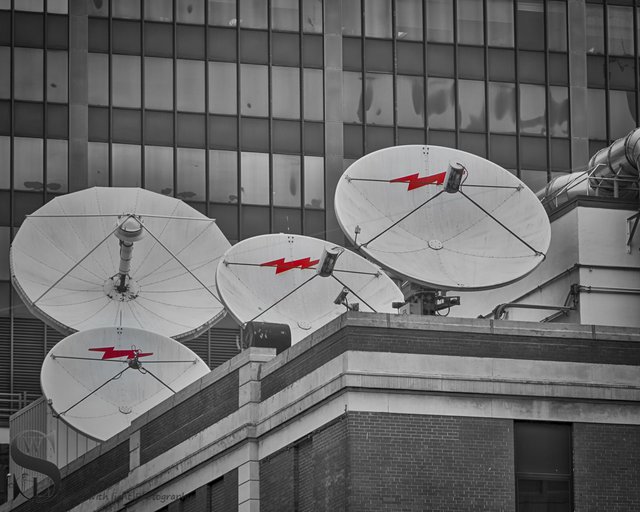 Sony A7iii 150mm F8 1/80 Sec ISO 125
Click here to view larger



IPhone daily shots for Actifit post
Now hat I know the issues I am having with my Legs are more likely muscular related as the blood flow in my legs is good I have decided to take it even easier for walking this week at least and hopefully with that and tiger Balm on my legs twice a day it will settle down, so today not to many steps just to and from work, out to lunch and between buildings, but all nice slow walks and no early morning photowalk.
So todays shots are not exciting but do tie with the theme of the On the roof, One other thing that you see everywhere and people would be lost without are cellular network antennas
The first shot shows them above a t-mobile store which is kind of fitting, since there setup to provide voice and network for cell phones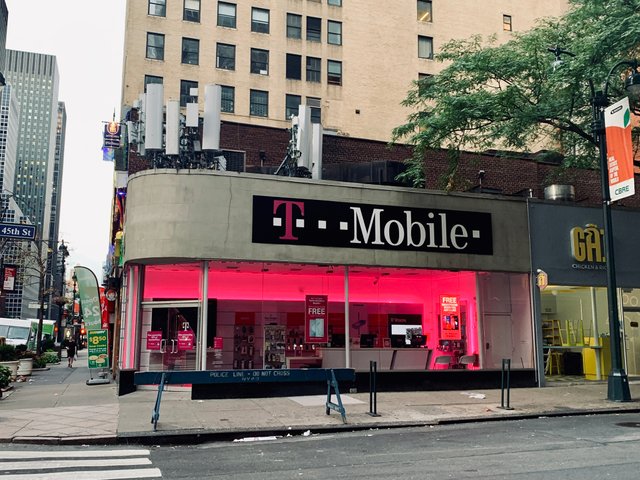 iPhone XS
Click here to view larger



But they are not just above Wireless service providers you see them on the top of many buildings including this deli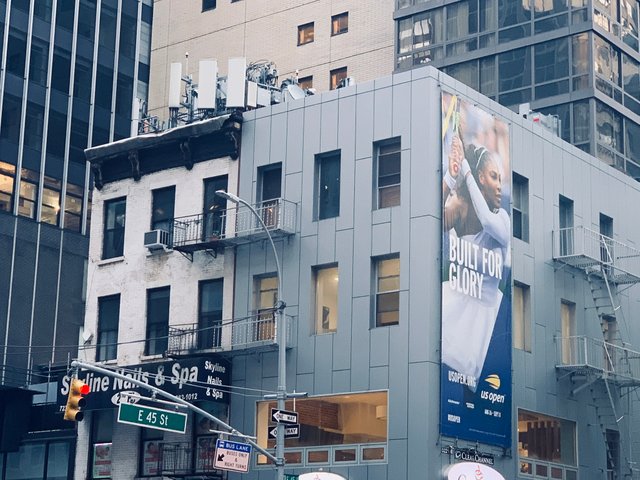 iPhone XS
Click here to view larger



And above another deli and also above a nail spa another thing that there are many of in the city.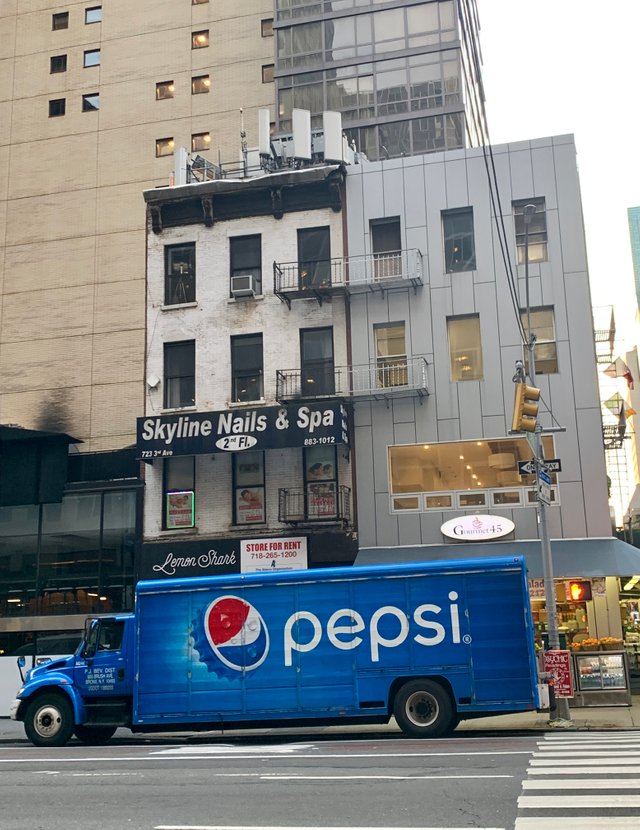 iPhone XS
Click here to view larger



And a last shot including Cellular network antennas but also tying in with the first couple of shots with Water tanks also in view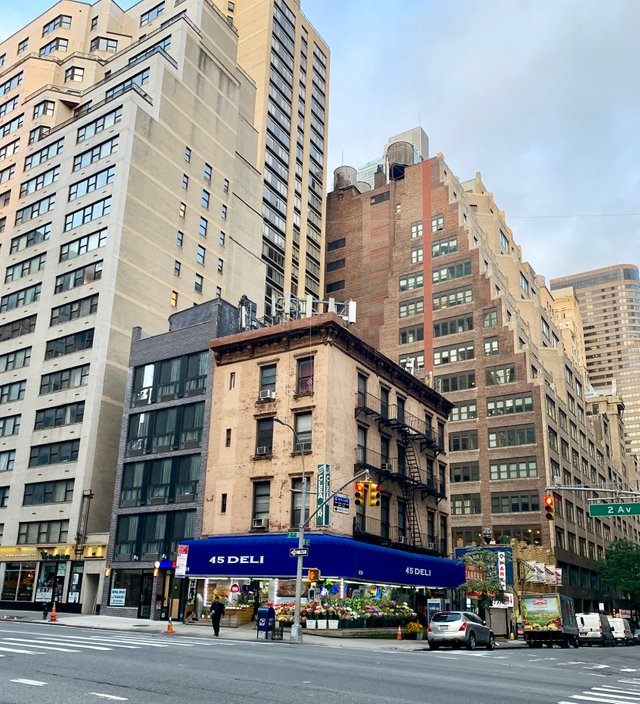 iPhone XS
Click here to view larger



And that's all folks
---
unless stated otherwise all photos used in my posts are taken and owned by myself, if you wish to use any of my images please contact me.
---

---
steemusa is a Community for and supporting those from of in the United States, and now is in the process of rebuilding stronger than ever join us on Discord








!steemitworldmap 40.752412 lat -73.976960 long Midtown East NYC d3scr



11936

Daily Activity,Moving Around Office,Walking