Hello
Today's day I started from running:
Distance: 6.2km
Blunt: 5.07 min / km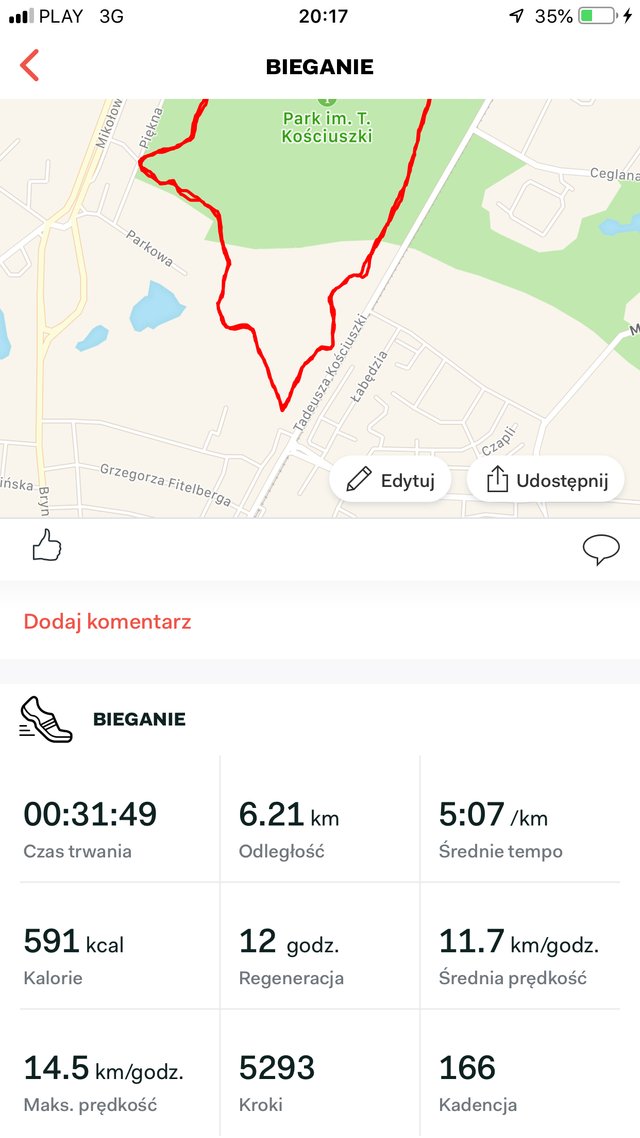 Immediately after the run, I did some strength training for checking. His rules are very simple. We only do 2 exercises, i.e. pull-up with the handle and pump, and then break. We repeat the circuits until we can not do any exercises. With each circuit the rate increases and so:
1 circuit - 1 pull-up / (number of pulls * 3) push-ups / Rest (number of pulls * 10) or 1 pull-up 3 push-ups 10 seconds break
2 circuit 2 pull-ups 6 push-ups 20 sec. Breaks
3 circumference 3 pull-ups 9 push-ups 30 sec. Breaks
and so I managed to get 7 pulls and I fell on the pumps :)
Of course, all repetitions we do from full extension and strained body to full extension, keeping the body tense. We do without cheating, bending, clenches, etc., purely for strength.
At about 14 o'clock I went for the right calisthenic training, which consisted of 4 circuits, and each of 17 exercises.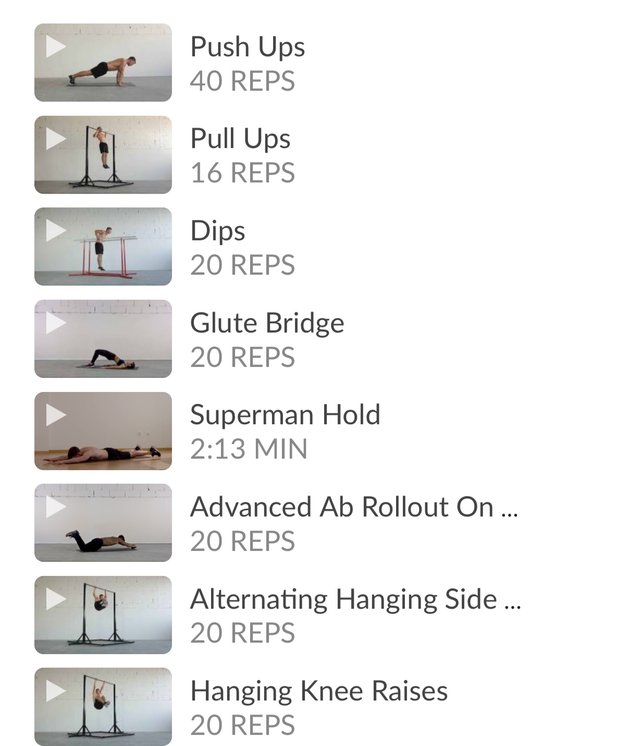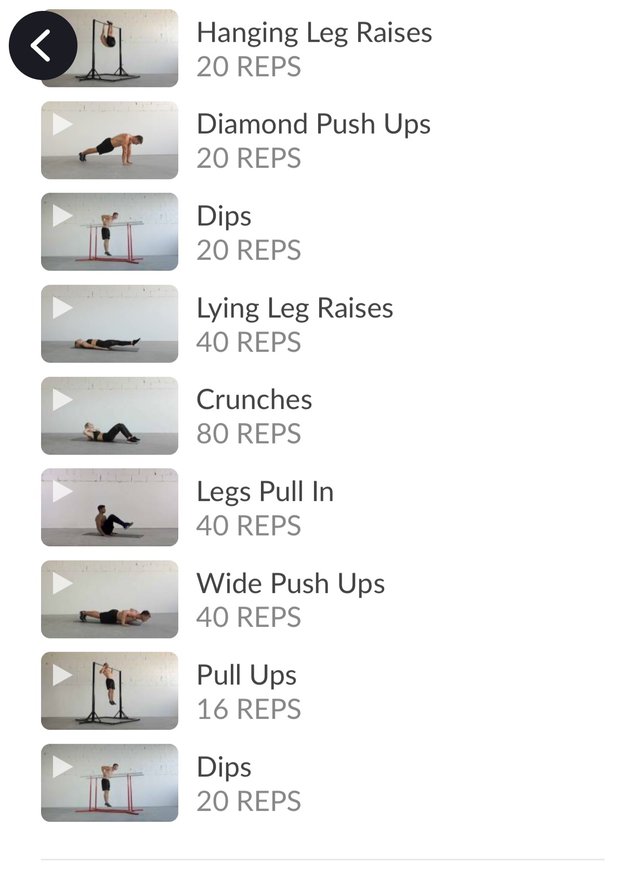 Many muscles are involved in the exercise, in fact more than the picture from the training.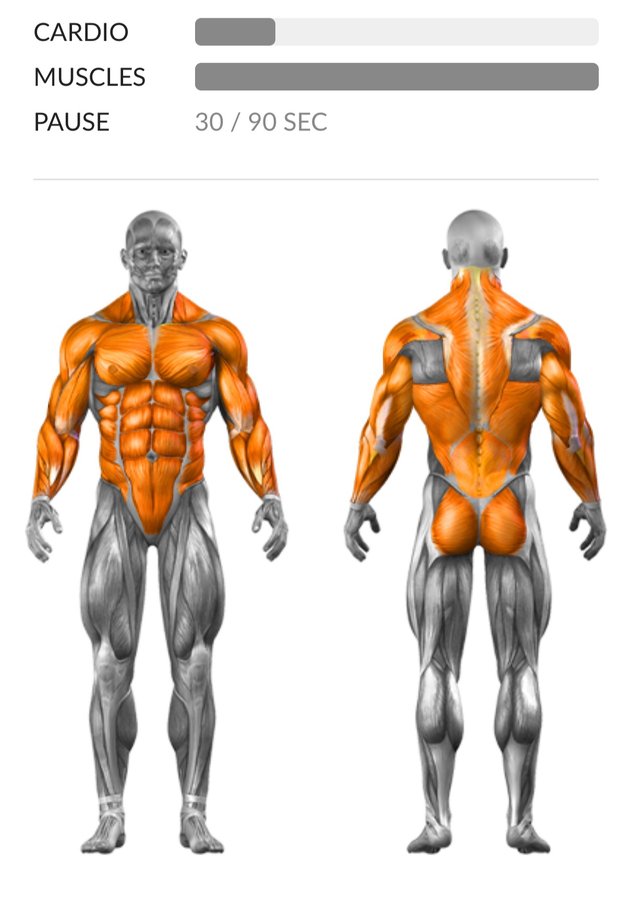 Regards and encourage you to train your calisthenics.
Author: @swiatfotoobrazow
Reflink: https://actifit.io/signup?referrer=swiatfotoobrazow


is an innovative application for a phone that reads from the smartphone the number of movements made by your body during the day, and then based on the obtained result rewards you with #AFIT coins, which in the future you will be able to pay for various sports items or services. Alternatively, if you find that you prefer to get physical money, you can change the tokens to the crypt-currency Steem, and that, in turn, sell for any currency fiduciary.


If you want to learn more about #Actifit, write a question in the comment. We can also talk to https://discord.gg/66qwms





10953

Daily Activity,Gym,Running
| | | | | | |
| --- | --- | --- | --- | --- | --- |
| | | | | | |
| 99 cm | | cm | | 110 cm | |