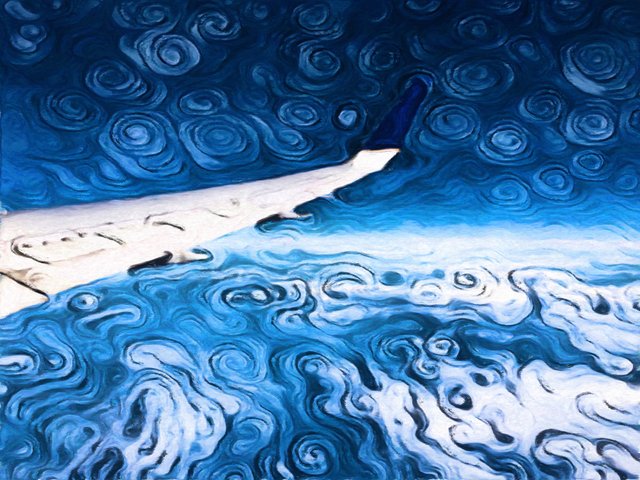 Today was the coldest day of the whole winter so far, so we definitely didn't go for a walk. I only got in just over 10,000 steps again. You know what I always say, though: if I hit my goal, that's good enough. For now, anyway.
All of my steps today were pretty much taken at work. No supermarket trips, no walks, no more shoveling. I pretty much came home from work and sat on my ass. It's Friday, so I think I've earned it. Today was a little rough at work, too. For that reason, I'm glad it's the weekend.
My wife and I aren't doing anything for Valentine's Day today, but we are going out for dinner tomorrow night. It's supposed to warm up considerably, too, so maybe I'll get a walk in. We'll see!
The image today is a digital painting made of a photo I took on a plane to England almost two years ago already. I've been feeling the urge to go on a trip again, but it may be a while before I can do that, sadly.



10292

Daily Activity,Moving Around Office