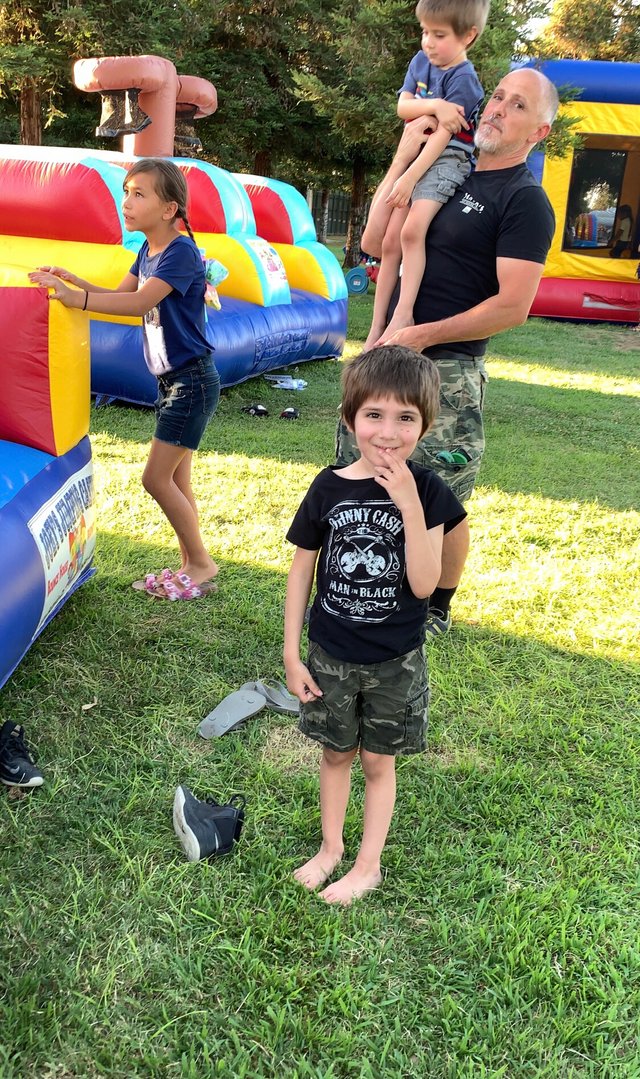 I really wanted to score 20K in @actifit activity today, but we had too much going on today.
The @cityofvisalia had their Independence Day fireworks celebration on the 3rd, so the family and I spent most of the afternoon at Recreation Park.
The city had several bounce houses for the kids.
@daniel-san and @theharvey had a good time. They will sleep like babies tonight.
https://twitter.com/runridefly/status/1146550333289558019?s=21
I did my Seven77 PushUps in front of a Giant "Tipper" Bull.
I did 5 shorter walks to accumulate most of my steps, but a few 1000 are from chasing the boys around the park.
Tomorrow, I will have to go above and beyond, to makeup for today's 20k shortfall
Wish me Luck, and #Steem On Dudes.


17369