Walk&Talk 13: SP restructuring and witness spam war
Today I have decided to cancel my delegation to @steem-ua. This account created the Steem User Authority score, a value to every Steem account based on his followers, upvotes, comments received and other parameters, and provides upvotes to its delegators based on their UA score. I consider there are currently other dApps that will provide a better service to the Steem community with my STEEM POWER, and maybe also a bigger profit to me. I prefer obtaining rewards from my posts than from my delegations.
Changing to the second topic of the day, spam through wallet transactions is a problem that has never been addressed. I propose an increase at the resource credits cost of transactions, specially for long memos and low transactions amounts, but honestly I don´t have many expectations about this proposal.
This type of spam has evolved from the promotion of bid bots to other type of campaigns. At 09-02 I received this from @emrebeyler:
Hi @ropaga. @reggaemuffin didn't sign a block in the last two months. It's important for every stake holder to vote for active witnesses. Please update your votes accordingly. That being said, I am a hard-working witness with stable block production. You can see my witness related work at https://emrebeyler.me. I would be happy if you consider me once you reshuffle your votes. Here is a quick link to vote for my witness: https://app.steemconnect.com/sign/account-witness-vote?witness=emrebeyler&approve=1
I decided to review my witness votes and delete those towards inactive witnesses, however I did not voted @emrebeyler, despite his interesting contributions. Doing so will be contributing to spamming. But today I received a more serious spam note from @themilkymark:
Please REMOVE your witness vote from the downvote freek @themarkymark, he doesn't deserve to be in the top 20 witnesses! You have 24 HOURS from now to act, otherwise you will be DOWNVOTED! (Just let you know how you feel when you received downvotes) Link to remove the witness vote: https://beta.steemconnect.com/sign/account-witness-vote?witness=themarkymark&approve=0 For reasons to remove the vote, please check out this post: https://busy.org/@fuk.themarkymark/fuck-themarkymark
Of course I won't give up to that threat.
This account has received delegations for a value of 100k SP. After investigating his transfers I discovered where those delegations come from: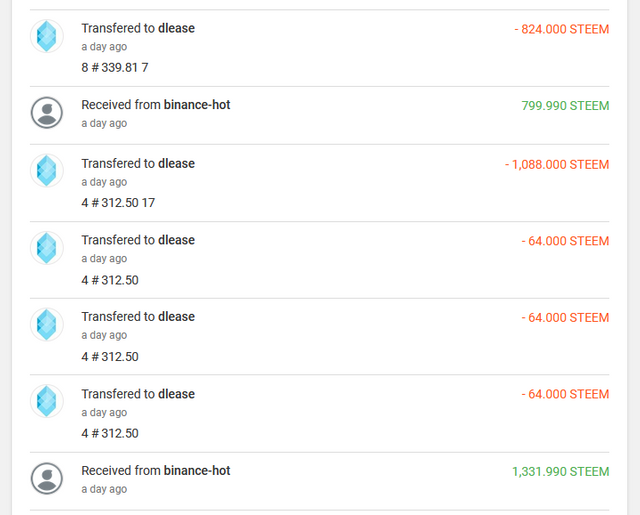 @dlease is a peer-2-peer delegation service provided by @buildteam . By using Steemit Delegators Checker we can see the list of delegators: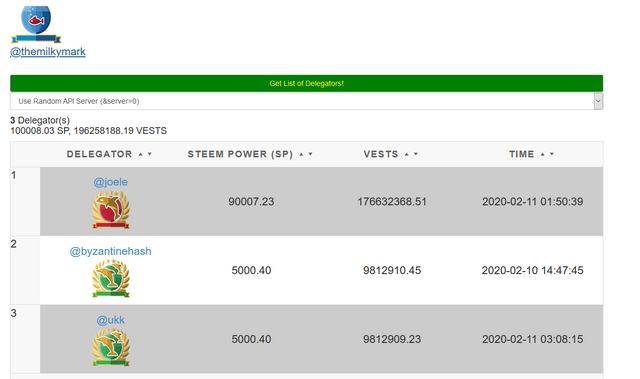 Physical activity
Today I visited the faculty of physics for a job interview. A research group that works at using membranes for water purification is interested at hiring me. They want to introduce some chemical modifications on their membranes to increase its performance, and that will be my task there.
After the interview, I went to the near faculty of chemistry to visit my career companions.



5813

| | | | | | |
| --- | --- | --- | --- | --- | --- |
| | | | | | |
| cm | | cm | | cm | |