My Actifit Report Card: October 1 2019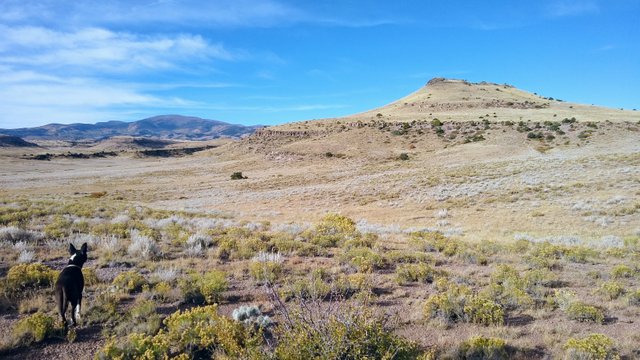 Yesterday we moved camp to Limekiln BLM near Monte Vista, Co. The site is pretty barren, dry, and windy. There are no trees or water nearby, but cell reception is decent.
We were woken up at around 5am by some hikers who decided to park in our campsite. I was ready to go confront them about it but decided it wouldn't be a great way to start my day.There is a trail next to our camp but it isn't a designated trailhead and plenty of other places to go for a walk.
After coffee we decided to go hike up the hill where the other people had went. It was a steep climb towards the top and we had to stop a few times. Downhill we zigzagged through the grass because the gravel trail was loose.
We were out of drinking and dish water so we went into Monte Vista for water and did some minor grocery shopping. Also checked out a thrift store but didn't find much.



10065