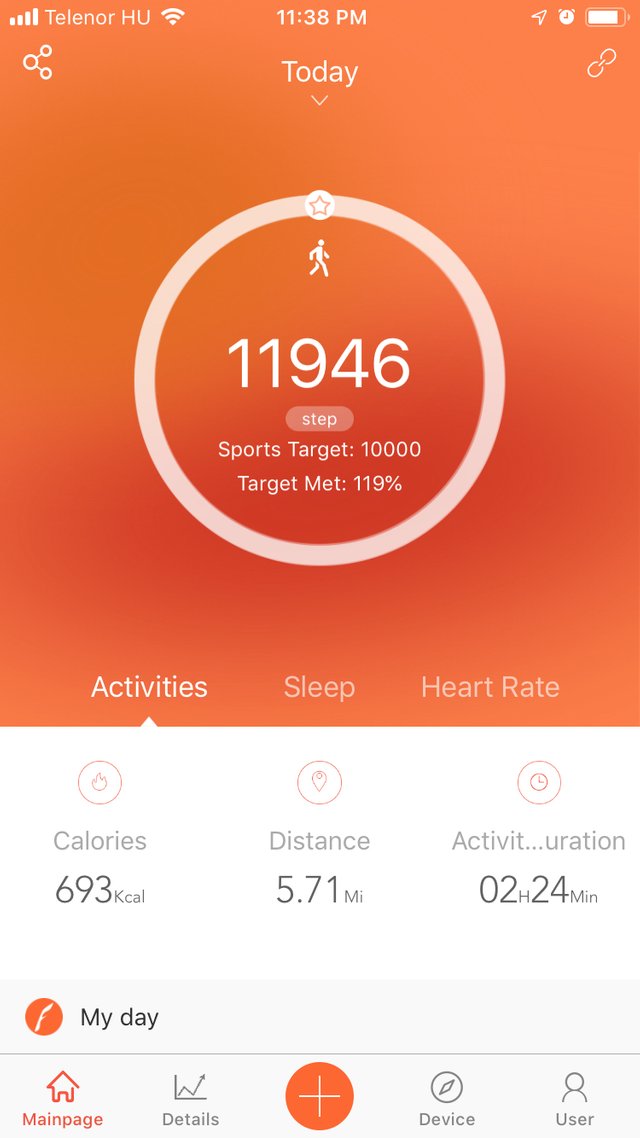 Here is a summary of my report card for today. I will be using the veryfit pro app to present my result . The veryfit pro is an app that is synched with my watch to give data of activities done daily . This includes the number of steps, calories burn, distance covered and the timing/duration.
Number of steps : 11946
Kcal: 693
Distance :5.71 Mi
Timing/Duration: 2h24min
From the app you can monitor your heart rate daily . Today it reads average heart rate at 105Bpm. This device is a good way for me to track and monitor my fitness. At the end of the day I compare with the Actifit fitness tracker.




9549