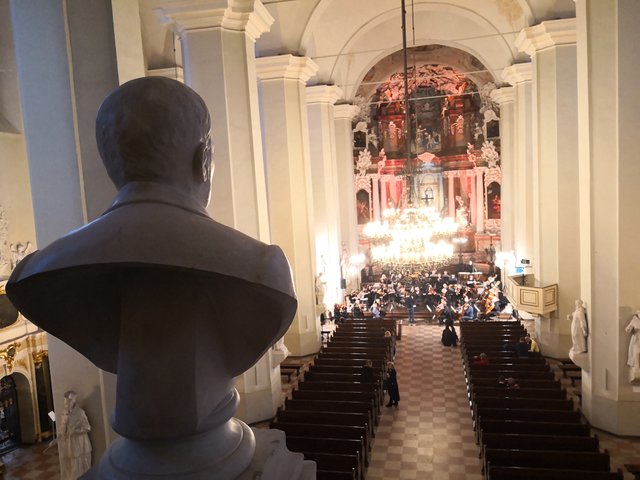 I started my day by creating a coda to my organ duet "The Advent of Our God". Then sent the video file to @contrabourdon to listen and once he said he will play it together with his student Thomas Summerfield, I dedicated this piece to both of them.
Then Ausra came home from school. We had lunch and I told her about the dedication. She got jeallous (in a good way) and wanted to play it too. We went for a walk in the woods...
In the afternoon I went to our Unda Maris organ studio rehearsal, which took place not in the church because it was occupied with the symphony orchestra rehearsal but at the Aula Parva. I recorded my piece "Bellows" from "Organ ABC" there.
At home watched "Bones" on TV and drew a comic about Spiky waiting for vaccination.



11816