Back to work today. My office is in the shadow of this imposing building.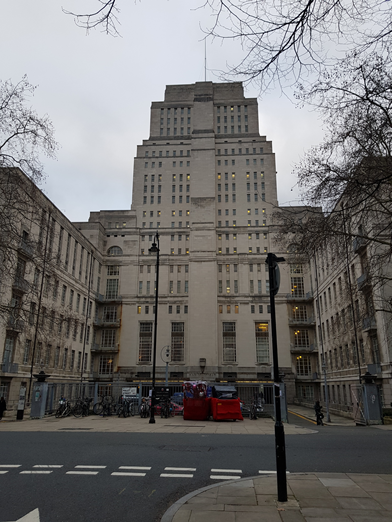 During the second world war George Orwell would pass by this building, Senate House, everyday on his way to work at the BBC. At the time it hosted Ministry of Information which controlled the war times press, propaganda and censorship.
Eventually Orwell would use the building as inspiration for the Ministry of Truth in his book 1984.
It seems fitting to me that I should be doing a PhD in trust and misinformation with Orwell watching over me.




20371