Hi steem. Today marks exactly ten years since I re-settled in Australia and mrshill came to live here. If you're not familiar with my introduceyouself post and my back-story, I was born in Australia to parents also born in Australia but at the age of 25 I moved to England and stayed there for a while - over five years - until relocating back here with mrshill who is not from Australia. She's English, so this is a much bigger deal for her.
To mark the occasion we went out for dinner in Petersham. Petersham is the inner-west suburb my parents were living in at the time. We stayed there for a couple of months until we finished our bathroom renovation in Newtown (it took a while as we did a lot of manual work ourselves every weekend for a couple of months. In hindsight we should've just paid someone to do everything!).
Petersham is famous for its Portuguese heritage. A lot of Portuguese people settled there so it's a hub for Portugeezy food. We went to the famous Silvas restaurant. We had some chicken, salad, polenta and a bottle of wine for a very reasonable $56 AUD.
There was lots of reminiscing and soul-searching questions over dinner about the last ten years. Fun times!
Seriously though the last ten years have exceeded our expectations. Neither of us expected to be doing what we're doing now but that's a good thing - a great thing, even.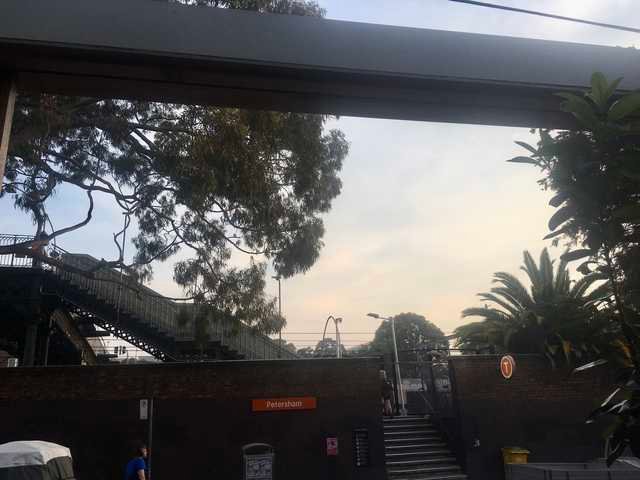 The view of Petersham station from the pub we met for a pre-dinner drink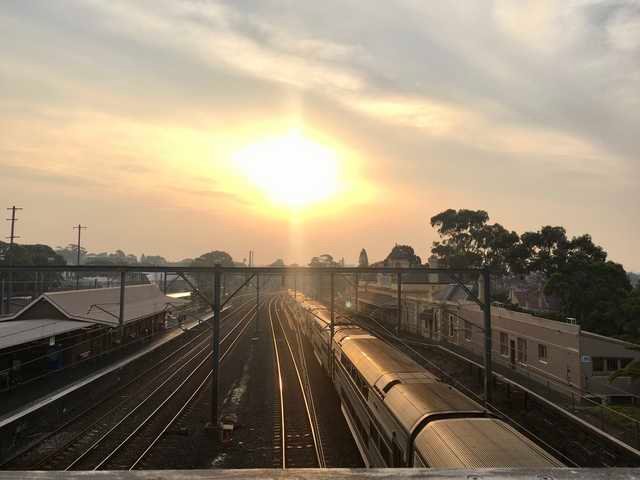 From the footbridge at Petersham station



15547