We did the sport check run today| actifit| steemit [de/eng]
Hi Leute,
Sorry ich war ein wenig abwesend. Zu viel gutes Wetter und zu wenig Zeit!
Aufjedenfall waren ich und @actift Peter heute beim run dabei. Die Startzeit war um 11:00 aber durch einen Noteinsatz auf der Strecke ging es dann erst um 11:30 los. Es war so brüllend heiss 🙈🙈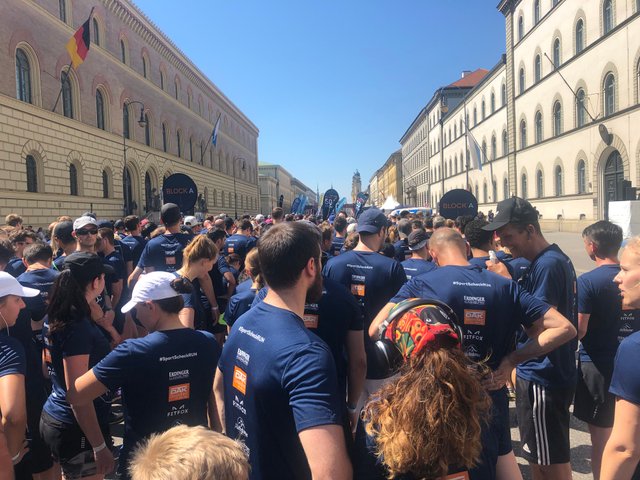 Das war der Eindruck vor dem run 😊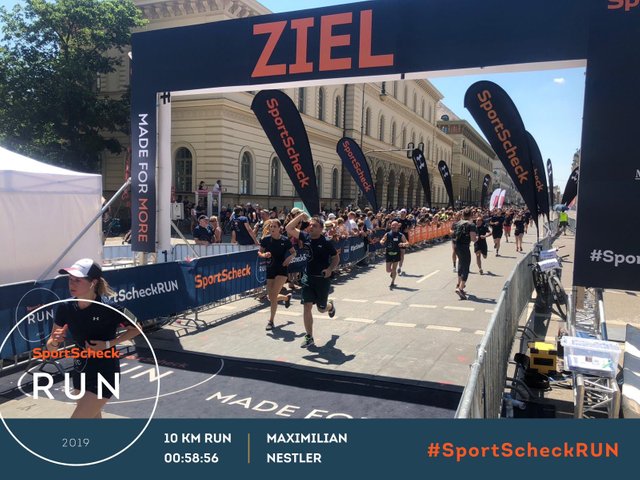 Hier bin ich dann bei Minute 59 durch das Ziel gelaufen. Ich muss sagen das ich froh bin dass ich mein Ziel erreicht habe, welches war unter einer Stunde. Wenn es nicht so heiss gewesen wäre hätte ich vielleicht noch 1-2 minütchen rausholen können.
Im Ziel habe ich dann @actifit-Peter getroffen. Wir haben es beide geschafft! Ich bin sehr stolz auf ihn, da er ja auch erst vor 1 Monat mit dem Training begonnen hat💪🏼🙌🏼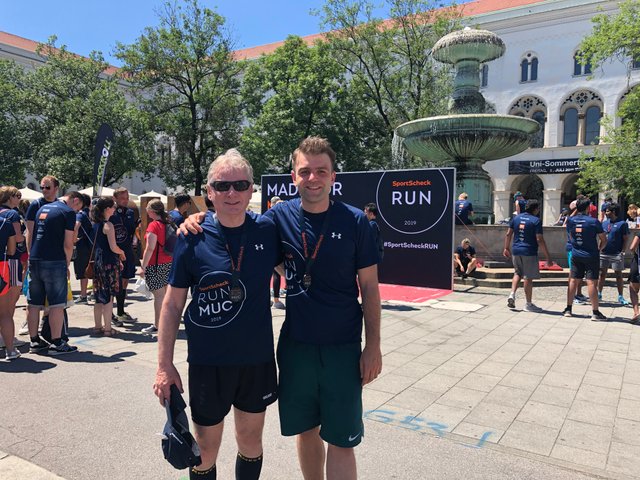 Wir beide nach dem Lauf mit @actifit-Peter!
Am Abend war ich dann noch bei RedBull mash im Olympiapark und habe mir bmxer angesehen wie sie Tricks machen.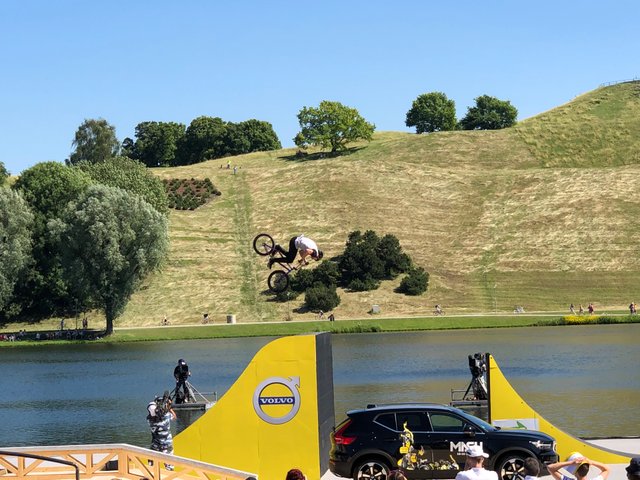 Ps: @freiheit50 hat uns angefeuert! Vielen Dank dafür, ich habe dich auf der Strecke gesehen 😊
Vielen Dank für euren Support Leute und schaut auch bei @actifit-Peter vorbei er hat sich die upvotes verdient! Tolle Leistung nochmal!
Englisch
Hi, guys,
Sorry I was a little absent. Too much good weather and too little time!
Anyway me and @actift Peter were at the run today. The start time was at 11:00 but due to an emergency on the track it started at 11:30. It was so roaring hot 🙈🙈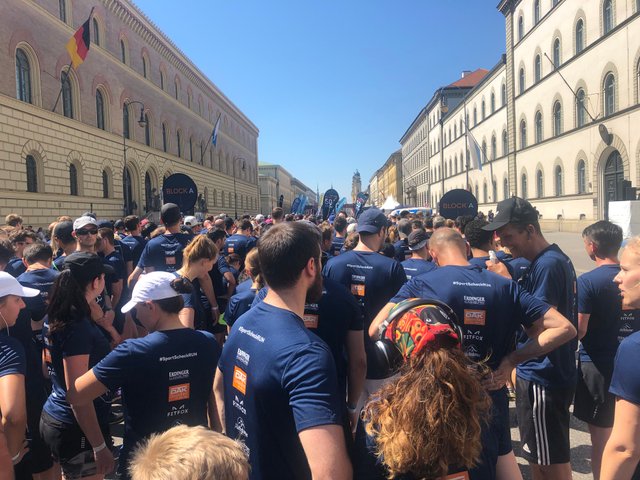 That was the impression before the run 😊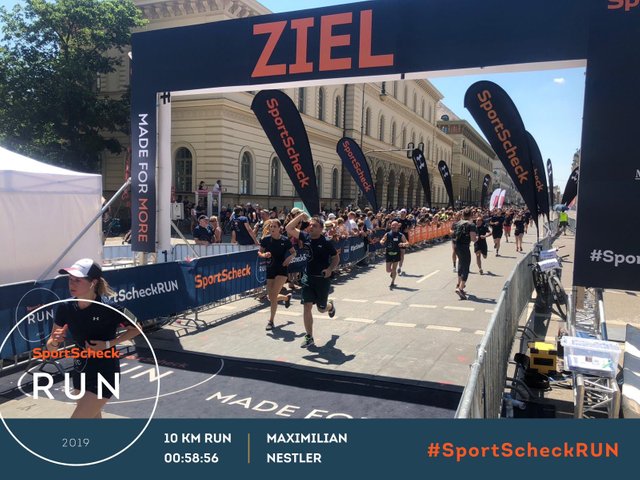 Here I crossed the finish line at minute 59. I have to say that I am glad that I reached my goal, which was under one hour. If it hadn't been so hot I might have been able to get 1-2 minutes out.
At the finish I met @actifit-Peter. We both made it! I am very proud of him, because he only started training 1 month ago hat💪🏼🙌🏼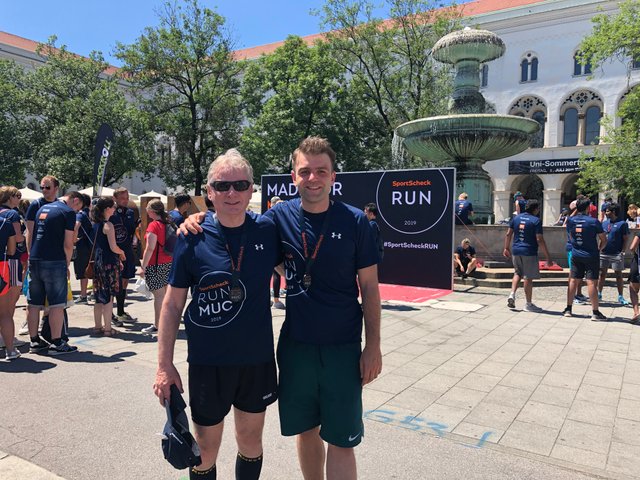 You and me after the run with @actifit-Peter!
In the evening I was at RedBull mash in the Olympiapark and watched bmxer doing tricks.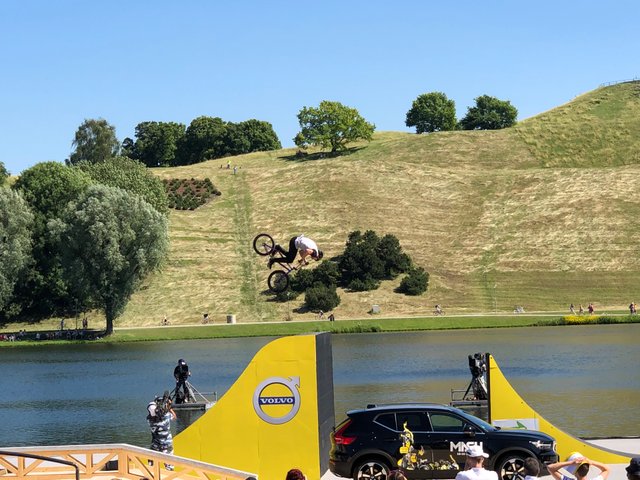 Ps: @freiheit50 has cheered us on! Thanks a lot for that, I saw you on the track 😊
Many thanks for your support people and also check out @actifit-Peter he has earned the upvotes! Great performance once again!



24465