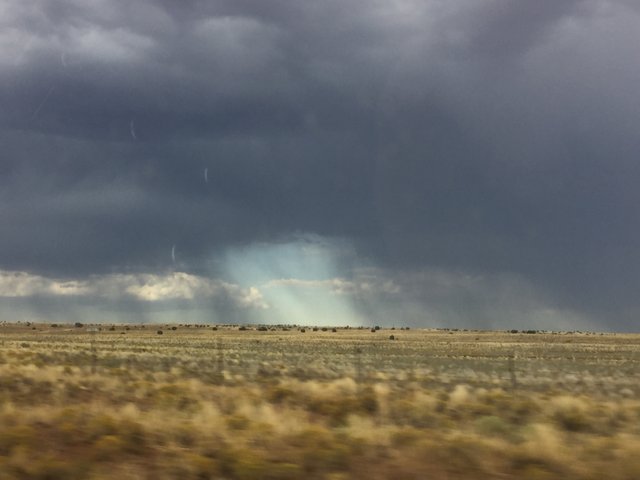 A day of delicious food, amazing skies, and exciting tennis.
I watched the US open match of Monfils and Berrettini. 3 hours and 57 minutes of mind blowing tennis.
The walking was like always to pick up my husband from work. At the lunch break walk home, my husband told me that the cafeteria that was supposed to get started a year ago finally opened.
We decided to check it out and I had a delicious pea soup.
Since this is our, or rather my last week here, we decided to take the people out that were the most welcoming to us. Tonight, we went with one of our friends to the Thunderbird lodge in Chinle and I had mutton stew with fry bread.
The picture was taken during our drive. We had lightening and thunder all afternoon and I love the way sun and rain play together in this vast land.

6032