My Actifit Report Card: November 2 2019
The Halloween has ended and the pumpkins have started to rot. Nevertheless my dog loves to sniff them and of course pee on them.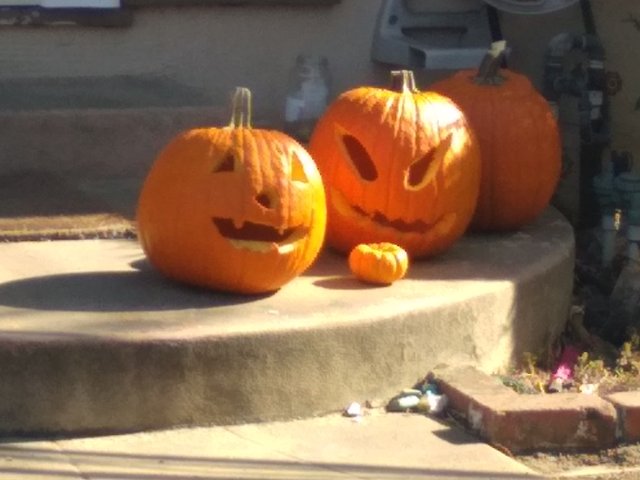 Хэллоуин отгремел и в тот же день начали гнить тыквы, которые люди выставляли рядом со своими входными дверьми. Зрелище не из приятных. Не говоря уже про запах.
К счастью, большинство горожан использовали для декора специальные сухие и твердые сорта тыквы, которые не пригодны в пищу, но идеально подходят для украшения участка. Единственный их минус — у них невозможно вырезать зубастую пасть.




15275