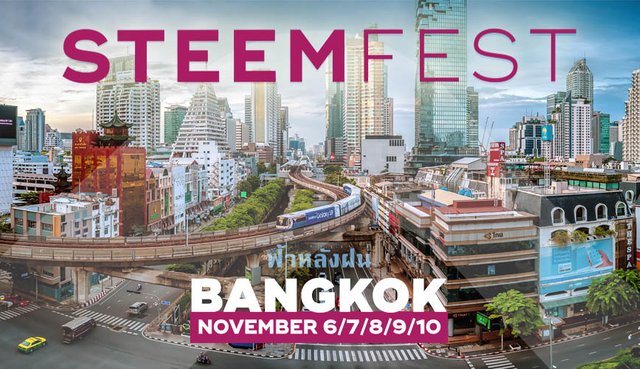 Thanks to @adomadsoul 's latest post about #roadtosteemfest challenge now I have a bit of time to catch up on whatever article that I have not managed to share on time.
(And I am going to use this alongside with my actifit report card because I do not want to spam too many posts at one go)
So let's talk about budgeting for Steemfest
Yes, lets!
If you have read my previous post Why do I want to go to Steemfest? Help me fund my trip! you would have noticed that the last one year I actually had gone through whirlwind and storms in my life for my parents, from one to another; and even up till now, I am still going through with my mom's cornea transplant has been delayed (due to not enough funds for a pre-cut cornea which we are short by 1,000 USD)
And yet, I am going to steem fest?
To be honest, I almost didn't want to go, because looking at the savings that I had and staring at the ticket that costs in Euro, I could anytime have cold feet and just bail it.
But when many of my teammalaysia family has encouraged me to go see for myself as I have always wanted to see what I can do to enhance people's lives with the STEEM blockchain, it was the one and only opportunity that I should go, see the plans ahead, and get to know new projects and people who are likeminded and want STEEM to succeed.
THE OVERALL BUDGET
Going through is not easy, but (just so happened) strategically I had this tingling feeling to save aside a tiny portion a month for air ticket for outreach Missions (actually), and when I looked at the amount I saved up, it was just enough for my flight ticket to Bangkok.
I didn't know how much a ticket could cost at a time because I didn't have an adamant decision beforehand, but with the amount just enough, that was an opportunity
THE TICKET
To be honest, 222,22 Euro was really quite heavy on me. And if you have read my Why do I want to go to Steemfest? Help me fund my trip! post I also offered my service to make handmade greeting cards for those who are attending just to cover a tiny bit of my costs.
Even though no one would take a bite on it as most are willing to HODL STEEM, I still offer it because I wanted to offer Steemians to see the other use of STEEM besides HOLDing the rewards they painfully earned.
And scrapping all the funds aside, I managed to wing it and used BigPay to get my ticket, which I managed to get it for a fairly good exchange rate while earning points for my air ticket discount.
THE PASSPORT
This was a throw-off. I totally have forgotten that my last passport renewal was in 2015 during my backpacking trip. Although there was still 6 months till due, I didn't want to take that chance, so it was about USD 50 extra on my expenses for this trip (that I didn't saved up enough), but with a bit of thriftiness on food working along with my mom (who has graciously volunteer herself to cook daily extra food for me to pack to work), I managed to lower my expenses by a notch and got this covered.
AND… THE GIFTS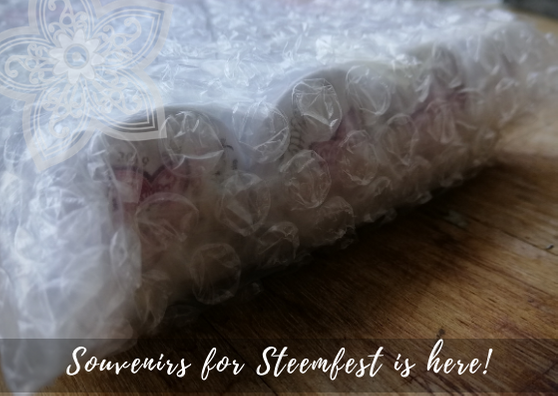 I am not being kia-su but Malaysians (generally) do not like to meet new friends empty handed; or maybe gifts is my 3rd love language. But of course, lavish gifts is a no go and I usually love to do it myself; yet due to time constrain and my practices for the Christmas production, I have decided to outsource them; and to my horror when @elizacheng and @bitrocker2020 confirmed that there will be at least 300 attendees, I could only say sorry I only got about 40% prepared.
Therefore it is first come first serve basis
(Along with a tiny souvenir from @gtpjfoodbank too! So do come by and get one from me, it's VERY LIMITED)
Not to mention that I have also going to prepare something tiny that Malaysians used to love as kids for @for91days to try out that may likely not seen in Thailand
The rest?
I guess that's about it. I can't really think of anything else except preparing some toiletries that is suitable for hand luggage (I found something really interesting so be sure to read my review about it later!) and I only have a few hundred baht on me, (hopefully) all set for the big annual event!
I am literally winging it!
---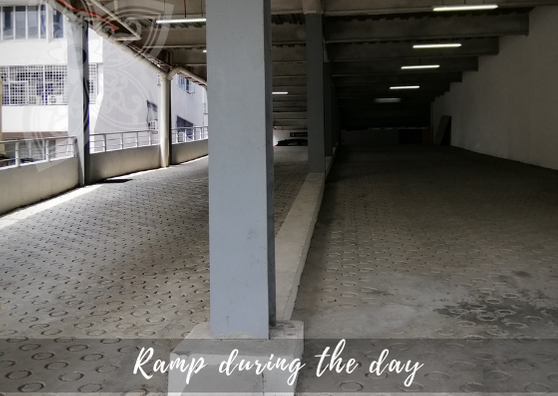 Back to Actifit , because the last few days I have been so tired from all the choreography that I was too tired to sync my fitbit to the actifit and I had fever for about a day, so right now I am just trying to catch up with my physique by going up stairs or walking up the ramp to get my tiny car. @jpphotography knows how tiny it is haha.
---
Until then



Thank You for Your Time






5009

Daily Activity, Moving Around Office