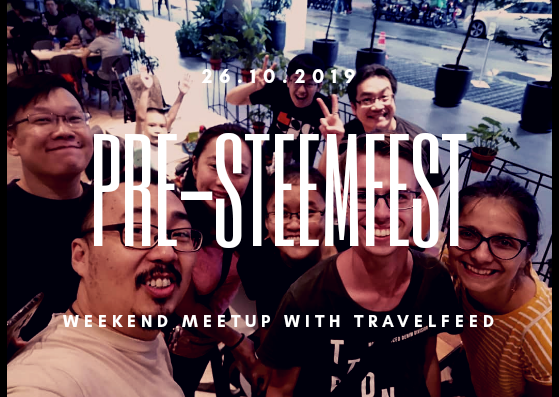 How awesome would that be when you get to connect with Steemians around the world; more over the very own travelfeed.io @jpphotography??
a spontaneous decision was made between us when Julian and Marta found out that the food bank packing and distribution at @gtpjfoodbank was just around the corner and was spontaneous enough to join in for some memorable experience.
And they are one of the very few Steemians who actually have met the food bank director Angie in person 😂
If you are curious about what his take was, be sure to read his experience and review at his travel feed post at An awesome Meetup with Team Malaysia in Kuala Lumpur
Overall there wasn't much sweat for lovely Julian and Marta, rather tons of food intake.
But we are very certain with their physique they can quickly burn off all the sugar, carbs and protein anytime soon.
I am still very impressed with Julian chomping off a whole huge plate of nasi lemak with so much ease!
(but then he hasn't experience Bumbung Nasi Lemak yet)
Overall it was such a wonderful experience.
We managed to capture such wonderful moments when Marta tried out durian puff.
And this is a snippet of her. Full video will be out once I get all chores set aside.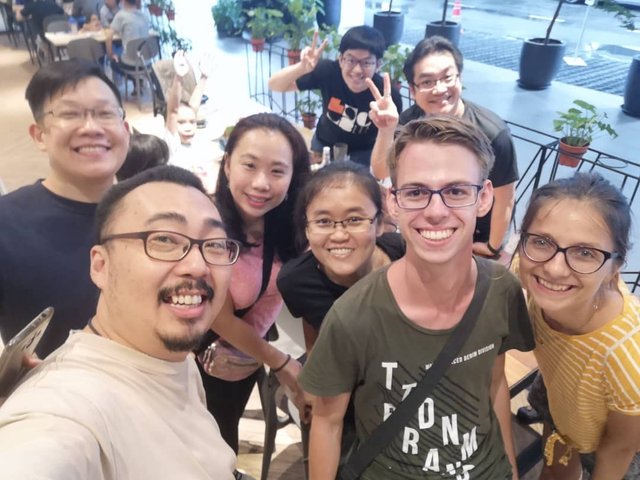 Courtesy from wefie master @bitrocker2020
Well, the party started a little early here in KL, and will continue in Bangkok with the rest



12239

Daily Activity, Walking