My Actifit Report Card: February 17 2020
It was a really nice day today and my son and I played the nearby eighteen basket course. Partway through the round there was some hail coming down but it was pretty small and there really was not much wind to speak of.
I ended up throwing the P3x a lot for approach shots and played a really good round. It was nice to not have to deal with a lot of wind and rain for a change. My son was having a bit of a rough round for some reason.
I put my Wraith disc in the river on basket eight. I'm usually pretty good at getting it close to the basket in birdie range but my son pointed out that he did not like throwing drivers there because of all the ground action. I ended up not committing fully to the throw and under powering it. It did not turn up to level and took a spike hyzer line and skipped really hard off the ground. Sure enough - splash down, LOL.
I managed to fish it out of the river but now I'm not sure what to throw on that basket. I no longer have a Valkyrie disc because I ended up tossing that in the river. I can't quite reach the basket with a putter but that might be the safest approach, although I would hate to lose my Harp disc in the river.
Oh, well I'll figure something out. Maybe it is time to get a more over-stable midrange disc.
Here's some of today's pictures - it was a really beautiful today imho.
Looking upriver near basket fifteen's tee pad: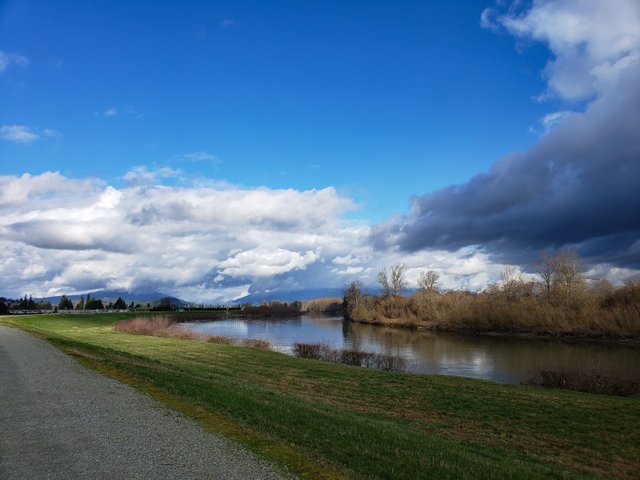 Starting down the belly of the beast off of baskets fifteen's tee pad. Fear not the river: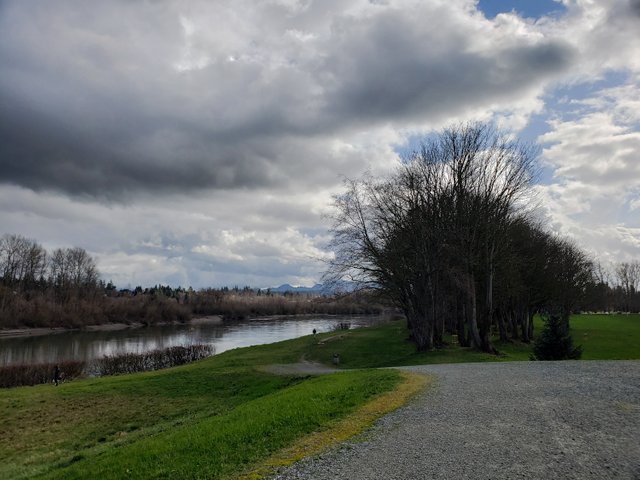 Looking out toward the roadway off of basket fifteen. Sometimes people play soccer out in the field here. On a really windy day a turn and burn on a backhand can have you yelling "FOUR!" (I have no personal experience with this but I have turned and burned into the soccer field when nobody was playing.)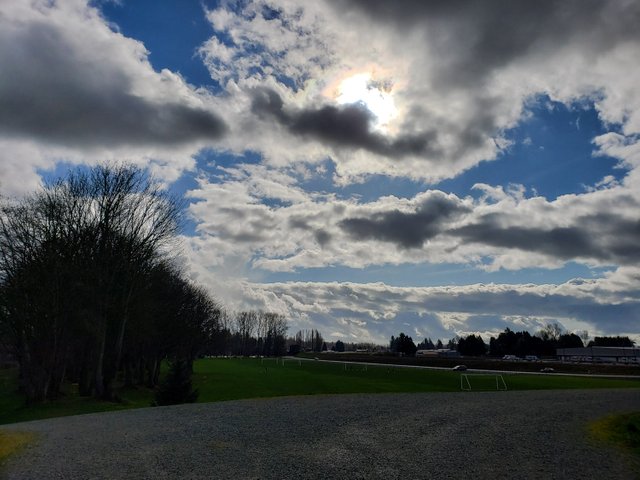 ---
Thanks for reading! I always value your support and comments. The pictures were taken by me with my Galaxy S9+. Text and graphics copyright lightsplasher & litesplasher.

---


10141

Daily Activity, Golf, Walking