My Actifit Report Card: February 11 2020
This afternoon I rode my e-bike down to a eighteen basket disc golf course and met a friend for a round. Partway through, another friend joined us so we played a second round and partway through that, another player joined in. The four of us had a great time playing.
On the signature basket fifteen where you throw out from a hilltop to a basket near the side of a river we almost lost a Valkyrie disc. You can just barely see it just above the water line in this photo: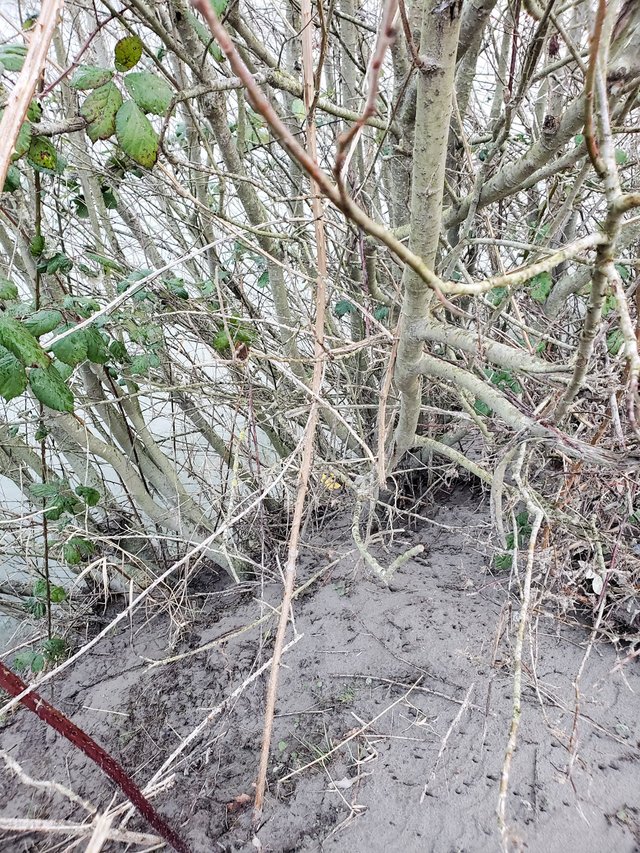 Here's another view of a possible route down to the disc. It is so steep and overgrown here that we were about to give up but one the four of us went down and got it. It was so close to the water that there was a good possiblity that the river could rise from some more rain and wash it away. We were all happy that we got the disc back.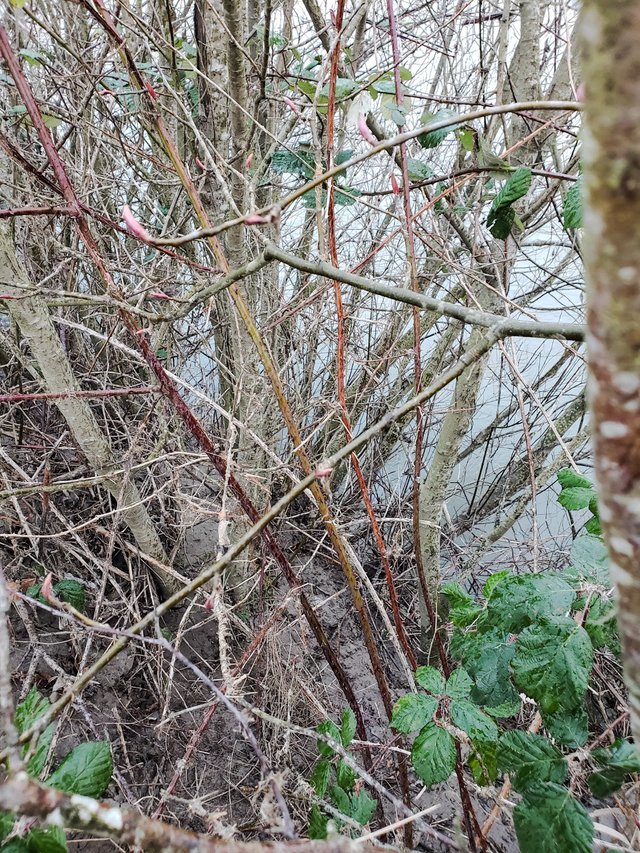 I almost lost a Shryke disc earlier on the same throw. The wind is very tricky here and can easily carry a disc out towards the water. I really thought it went out too far but it landed safely on the bank.
There are some tree branches partly blocking the throw to the basket that makes it hard too. I have seen many people throw discs into the river here.
I lost a Valkyrie disc in the river a while ago but on a different basket. I might get another one sometime, I like them for certain throws.
---
Thanks for reading! I always value your support and comments. The pictures were taken by me with my Galaxy S9+. Text and graphics copyright lightsplasher & litesplasher.

---


14893

Cycling, Daily Activity, Golf, Walking