My Actifit Report Card: February 9 2020
It was colder today but not raining. I went down to the local disc golf course with three discs and I came back with seven discs. I played a round of nine baskets but it was super wet.
Near the first tee pad I found a Daedalus driver disc and in the second basket someone had left a Wizard putter and a Pearl midrange disc. There was also another Wizard disc in the grass nearby.
I picked them all up and I think I know who's discs they are. There is no name on them but I believe I have seen one of my friends with them. I looked around and he was nowhere nearby and there were no other players on the course today. I'm not sure what on earth could have happened.
I think I played around four over par today on the nine baskets. It was so wet that I could not get a good grip and I was not bothering to carry a rag. The discs fly differently when they have mud and water on them.
The rest of the steps were from doing a few things around the house and pacing around as usual.
There are two orchid flowers open now and the sun was out briefly today so I took this picture: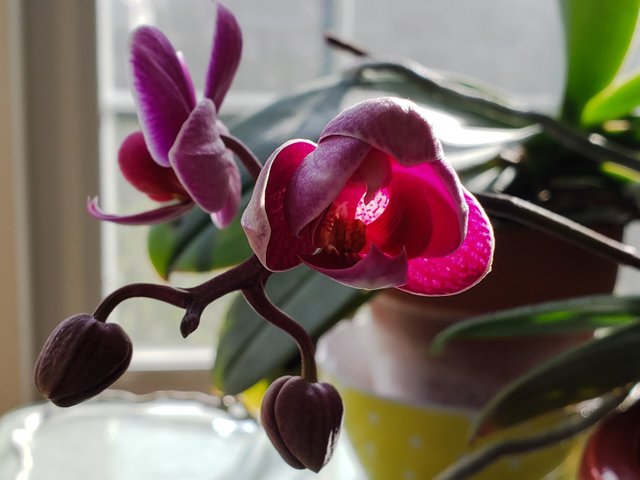 The rest of the orchids have still not opened any flowers yet. Here's another picture from yesterday's e-bike ride up the mountain: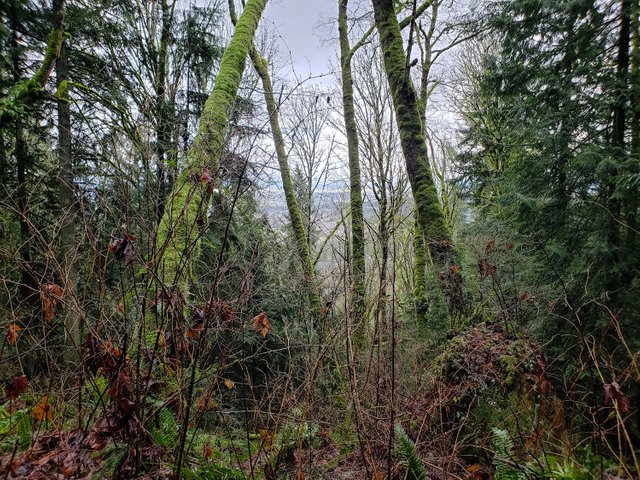 It is interesting finding discs in the park. I'm hesitant to throw them around if I think I know who's discs they are even if there is no name on them. I don't like to get attached to a disc and then have to give it back.
The Daedalus disc is nice. It feels a lot like a more stable version of my Tern disc that is getting a bit flippy. I would not mind keeping that one. One of my friends gave this disc to another of my friends (his name is still on the back). The person he gave the disc to has lost it three times. Very strange.
---
Thanks for reading! I always value your support and comments. The pictures were taken by me with my Galaxy S9+. Text and graphics copyright lightsplasher & litesplasher.

---


10177

Cycling, Daily Activity, Golf, Walking