My Actifit Report Card: February 8 2020
I rode my e-bike today to the grocery store and up one of the smaller mountains around here. The weather had dried up enough so it was not raining during the ride but the road was very wet. As I went up the mountain there were a lot of little streams coming down and making some gentle water noises.
In places where the water pooled after a short turbulence there was a lot of foam on the top of the water. I looked a bit like beer foam. I have seen this kind of thing before in the streams but usually it was not as much. I'm wondering what makes the foam on the top of the water. These little streams are running through some natural looking forests.
When I went down to the store I noticed another byclyclist getting ready to leave. I said hello to him and he looked up and said, "Hello, peace be with you." He seemed really friendly and smiled as he rode off. It seemed a bit unusual in particular because I had just posted a comment on a post about peace yesterday. See: most important topic on earth peace
---
Here's just a few pictures that I took on today's ride.
A fork in the road and a vintage e-bike look: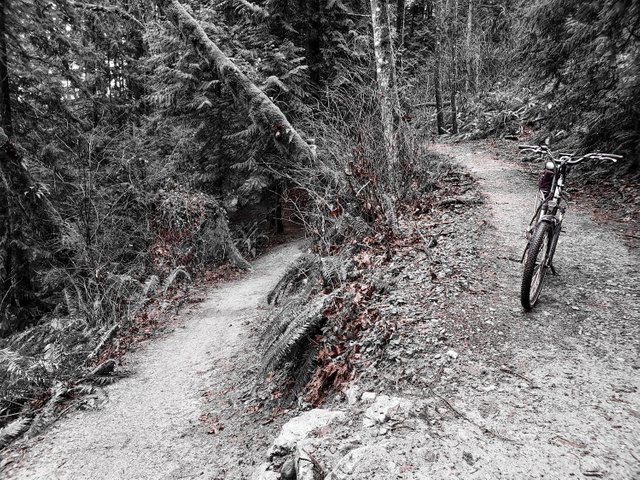 A view from the top: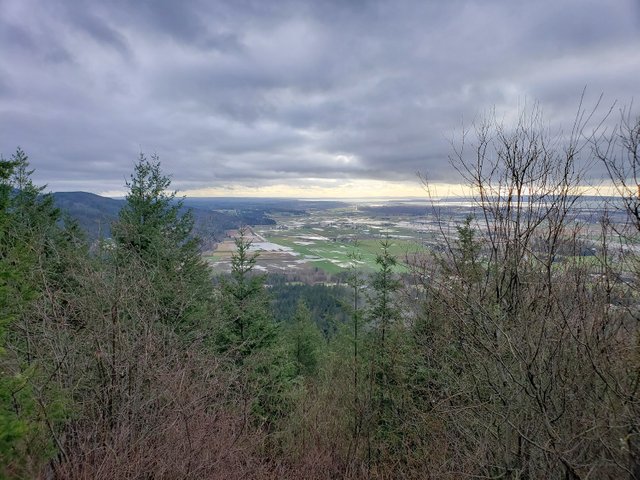 An interesting looking statue positioned to take in the the view: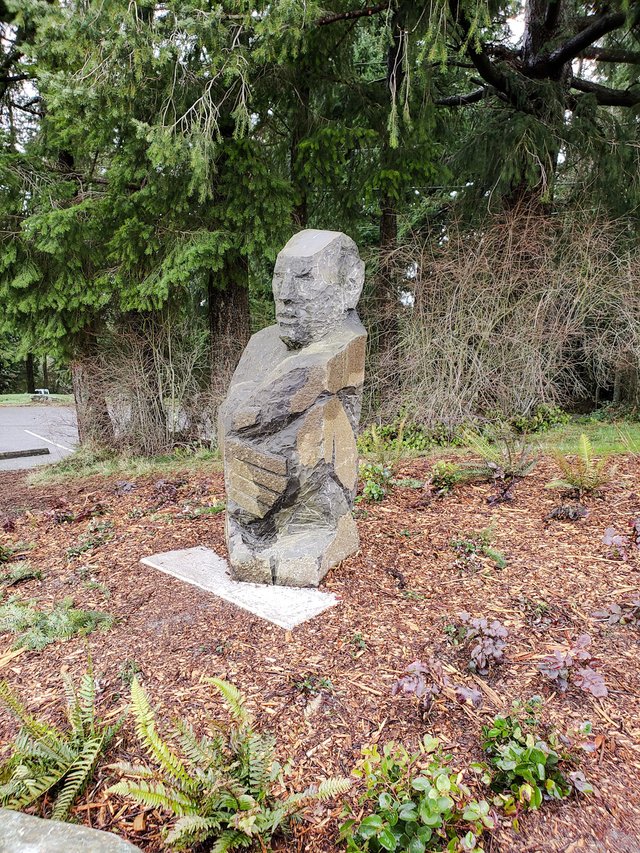 I'm really happy to see some new art up on the top of the mountain. It is a nice park with a wonderful view.
---
Thanks for reading! I always value your support and comments. The pictures were taken by me with my Galaxy S9+. Text and graphics copyright lightsplasher & litesplasher.

---


10056

Cycling, Daily Activity, Walking