My Actifit Report Card: February 5 2020
It has been a day of almost biblical rain. I've been afraid of going outside for fear of being struck by falling frogs or something.
Strange plagues of locust in Africa, hot and cold alternating weather flashes in Europe... Coronavirus, dead seabirds, fires, etc... It's no wonder I spent my excercise steps pacing around the house again, LOL.
The river is probably going to flood again if this keeps up. It is supposed to rain some more tomorrow. Lets hope they are wrong about that. :D
Anyhow... Not too much else to do but take some more orchid pictures.
The lighting was a bit better today and the orchid had opened a bit more so here's another view of it: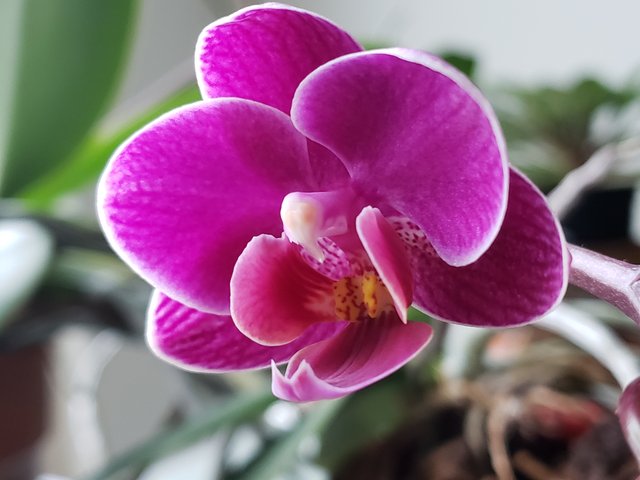 Here's the same photo with a bit of different processing using the GIMP photo editing software: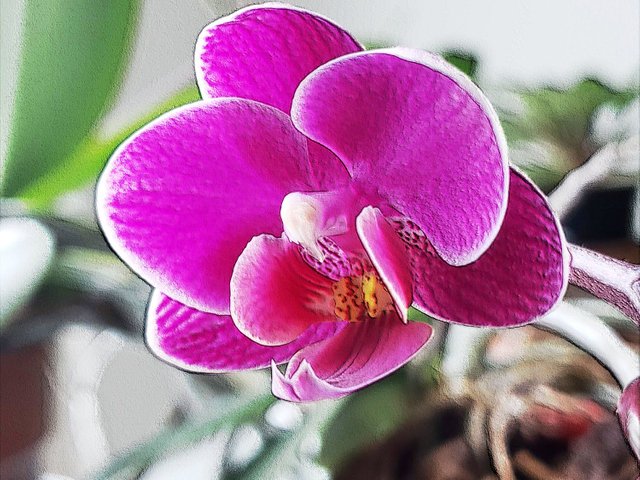 Yup it rains around here. It seems like it usually spreads out the amount a bit more evenly though but it is hard to tell without some sort of metric. I do know it has been hot and dry in the summer and many old trees have died and salmon have trouble spawning in the warm water rivers now.
I've been thinking about writing more about what we can to do fix some of these issues but I seem to be having a bit of a motivational issue.
---
Thanks for reading! I always value your support and comments. The pictures were taken by me with my Galaxy S9+. Text and graphics copyright lightsplasher & litesplasher.



5009