It was a pretty nice day today but a bit on the cool side. I ended up going out in the afternoon for some disc golf. I took one of my old drivers that I really liked a lot but I could not get it to fly correctly. I kept throwing it too hard and it would turn over and turn into a cut roller.
As discs age they tend to get less stable but this one really got a lot less stable. I ended up scoring four over par for the nine baskets. I was thinking of playing through again but didn't feel like it with the disc I was using.
The sun has been shining a lot the last few days so I took advantage and took this picture of a plant: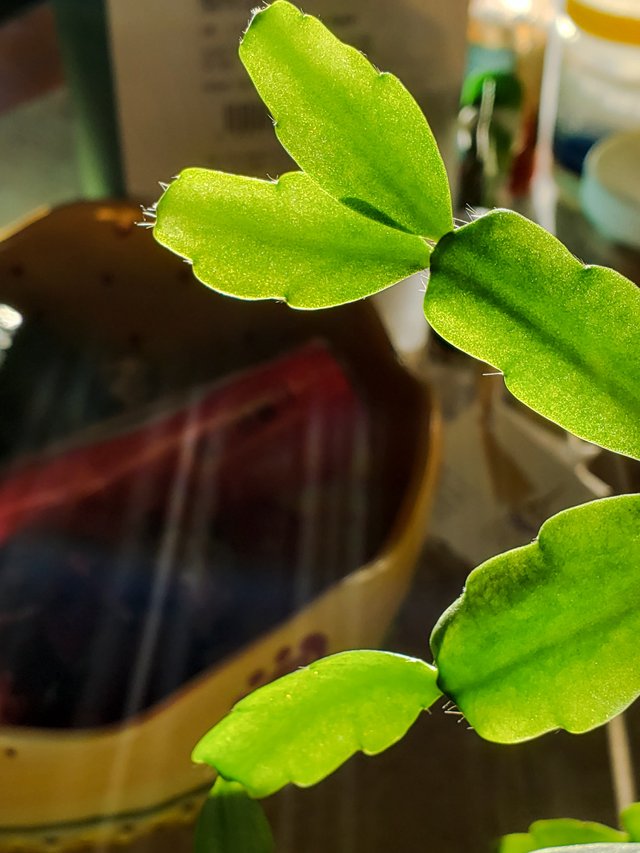 I noticed my sandal was looking kind of odd and I couldn't figure out what I might have done to it. As near as I could figure Dog-oh must have been doing something to it so I cornered him about it.
"Hey Dog-oh did you do this to my sandal?" I asked.
He looked at me briefly then turned his head away kind of guilty looking.
"What ever it is that you think I did, it wasn't me" said Dog-oh.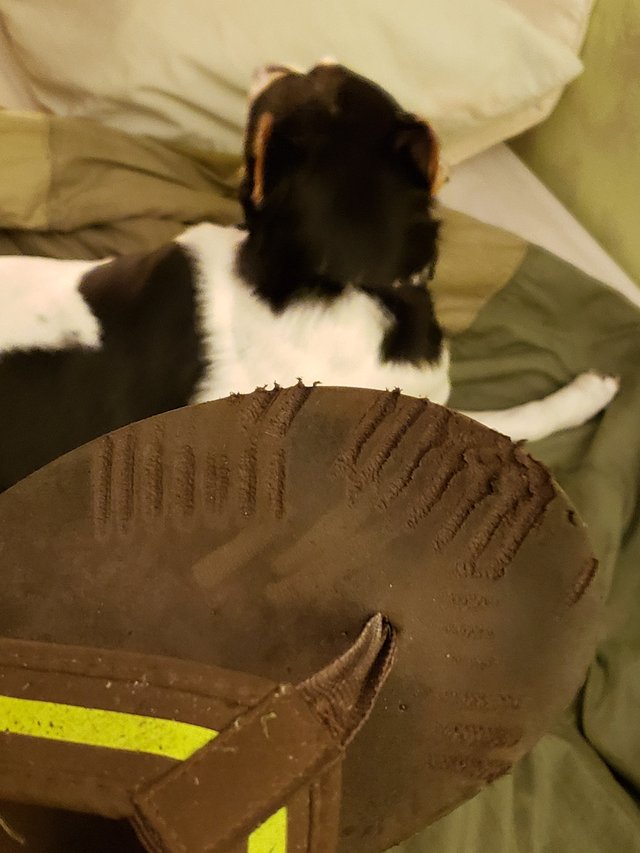 "Are you sure Dog-oh?" I asked.
"They smell," said Dog-oh.
They are supposed to smell, they go on my feet," I said.
"Nobodies feet smell like that!" said Dog-oh.
"Thanks for that vote of confidence, lol"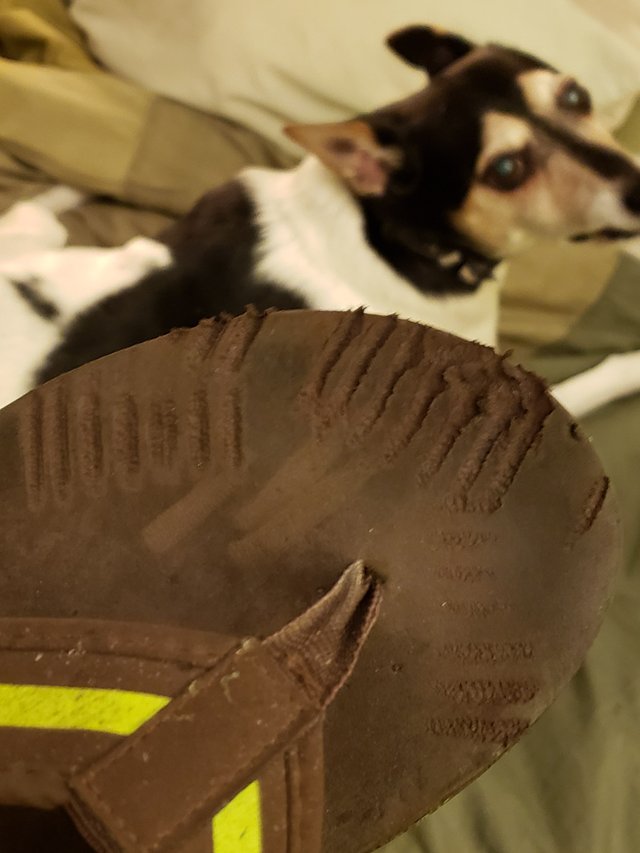 "These are my best sandals Dog-oh I paid good money for them down at the Dollar store." I told him a small fib trying to make him feel guilty.
Actually, it would probably be best if they were all chewed up. They have some real hard plastic material on the bottom that would probably take a lifetime to wear out. The only problem is that if you step on anything the least bit wet or slippery the sandal will shoot out from under you like excrement from a Goose.
These are some pretty sturdy footwear I tell you. Kind of like rayon belted truck tires. There just prefect for mowing the lawn so long as you don't slip and put your foot under the mower while your wearing them, lol.
Anyhow... I'm not too worried about the sandals, but don't tell Dog-oh that. 😁☺😊
---
Thanks for reading! I always value your support and comments. The pictures were taken by me with my Galaxy S9+. Text and graphics copyright lightsplasher & litesplasher.

---


10366

Cycling, Daily Activity, Golf, House Chores