I rode the ebike down to the new big disc golf course in town and played about nine of the eighteen baskets. I was getting hungry for lunch and I had done a lot of mowing and yard work before I went down to play.
Here's a picture of the river that you can see when walking on the course. The path goes under the bridge and some of the baskets are on one side of the bridge and the rest are on the other.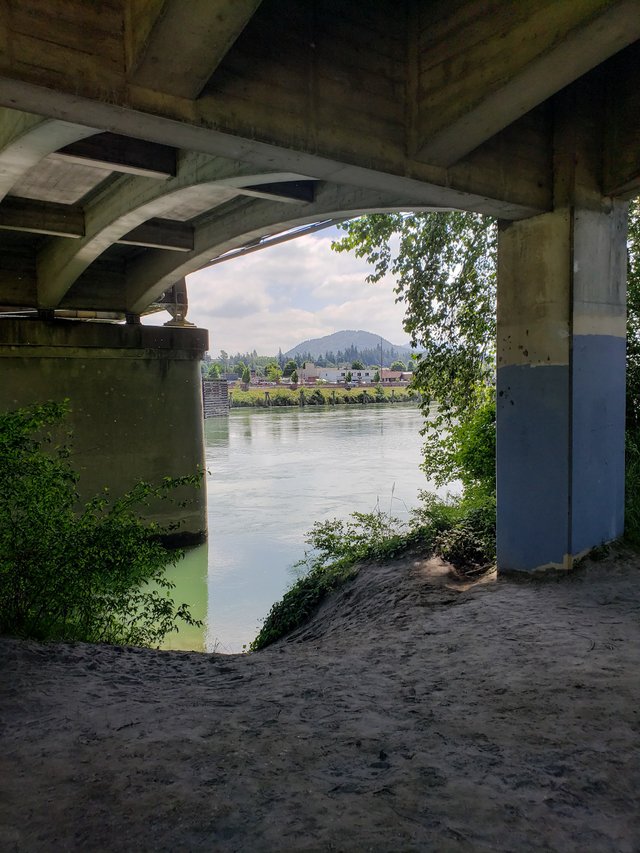 Here's a view of one of my throws which nearly landed in some mushrooms. This is kind of a hard course and a bad throw here can easily get lost in the hedges. Unfortunalty I was not able to sink the putt from this distance although this is usually in my range.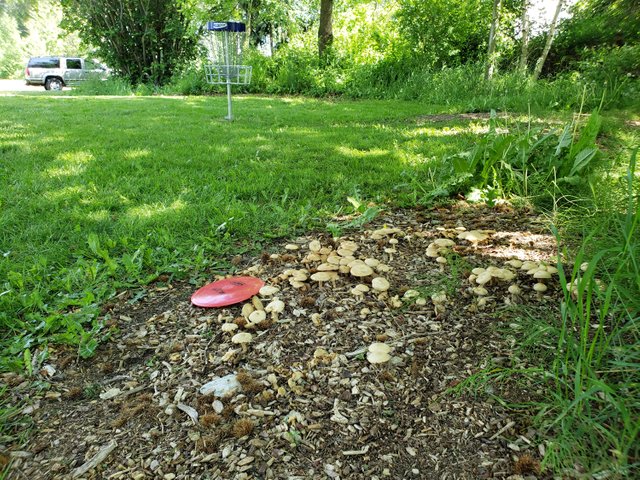 After walking Dog-oh - he insisted that we do that, my son and I played another round of nine baskets at the short course in town. We met up with a friend who showed up playing this eveing too.
There was a very nice sunset today and the weather was perfect for tee shirts and shorts this evening.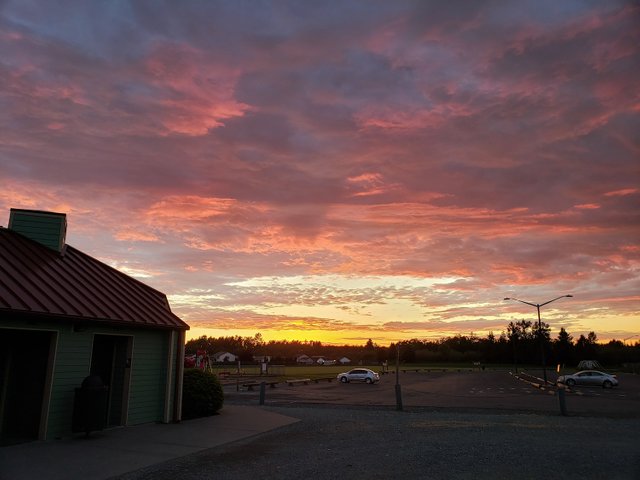 I am liking the new course but many people have lost discs there. It is a tough course with some long baskets.
One of the baskets I don't like playing so much because there are some picnic tables and a playground in the range of my distance drives. I guess when people are around and you are not confident in your throw, you could throw a shorter drive and clean up with a well placed midrange shot so as not to have as much of a chance of hitting someone.
---
Thanks for reading! I always value your support and comments. The pictures were taken by me with my Galaxy S9+. Text and graphics copyright lightsplasher & litesplasher.

---


12719