I did a short nine hole game of disc golf with my son today in the woods. The Tobu tracking disc came in very handy again. One time it was out of the fifty foot range of the tracker and I couldn't turn on the beeper until I searched around to get closer to it. It didn't take too long to located though.
On the other hand, my son threw a disc on the same hole I had a terrible time finding one of my discs on. We watched it come down in a fairly obvious looking spot but it was no where to be found. We searched together for his disc for a really long time today and I finally found his disc. It was close to the spot I found my disc at before - downslope a lot from where we both thought it landed.
Here's a picture of one of the trees near the start of the course: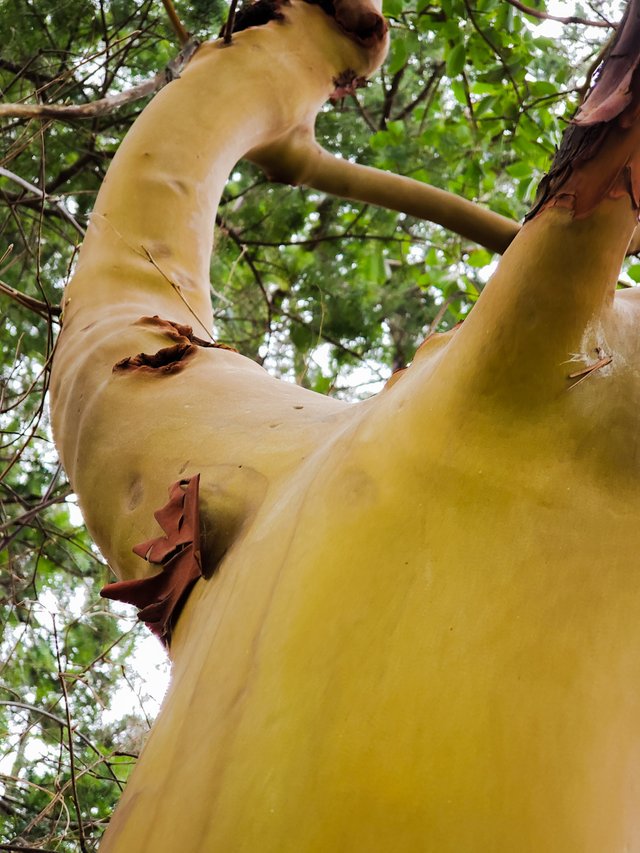 I really like these trees, they only grow near the coast around here. The bark is smooth and has a pretty color. I think it peals of at times to get rid of the moss. On many of the trees around here the moss can grow so thick it kills the tree.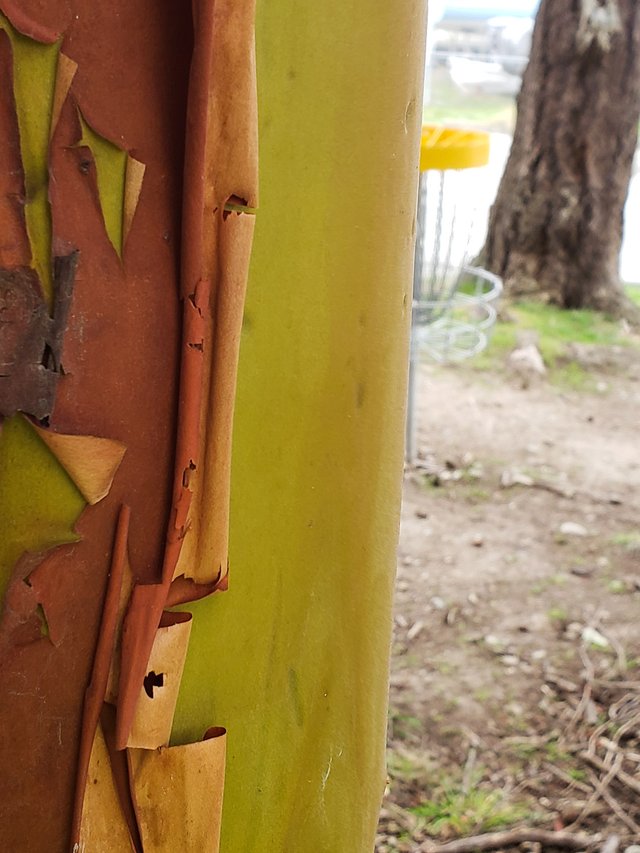 We has a great meal after disc golfing.
The view from the restaurant was really nice. The birds were all flying around in the bay. I enjoyed watching them and saw a big eagle come by and sit on one of the pillars. I bet the eagle would have liked what I was eating although perhaps I would guess the lactose might cause some issues.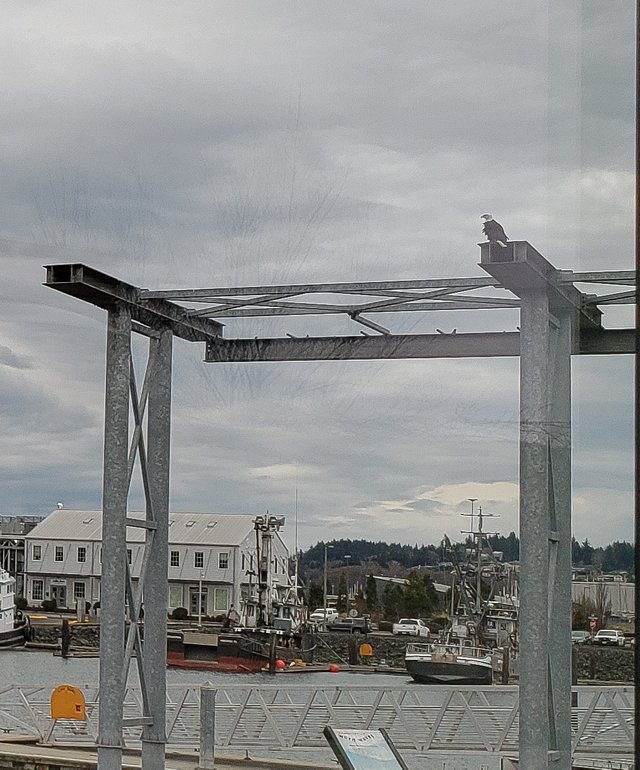 I love watching birds fly, especially the really big eagles. The weather was looking stormy with some wind and clouds coming in. It is supposed to get colder tomorrow. I think we are done with the snow for the season though.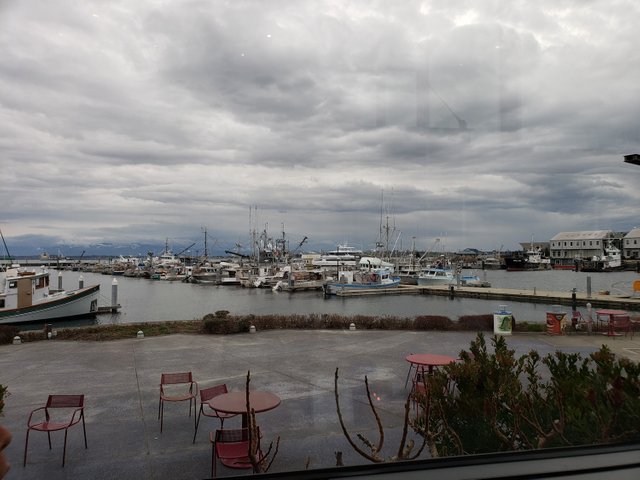 ---
Thanks for reading! I always value your support and comments. The pictures were taken by me with my Galaxy S9+. Text and graphics copyright lightsplasher & litesplasher.

---


7021