There are so many trees around here the #treetuesday tag as started by @old-guy-photos is a good excuse to take a few tree photos.
I took this one this afternoon when I was out walking Dog-oh.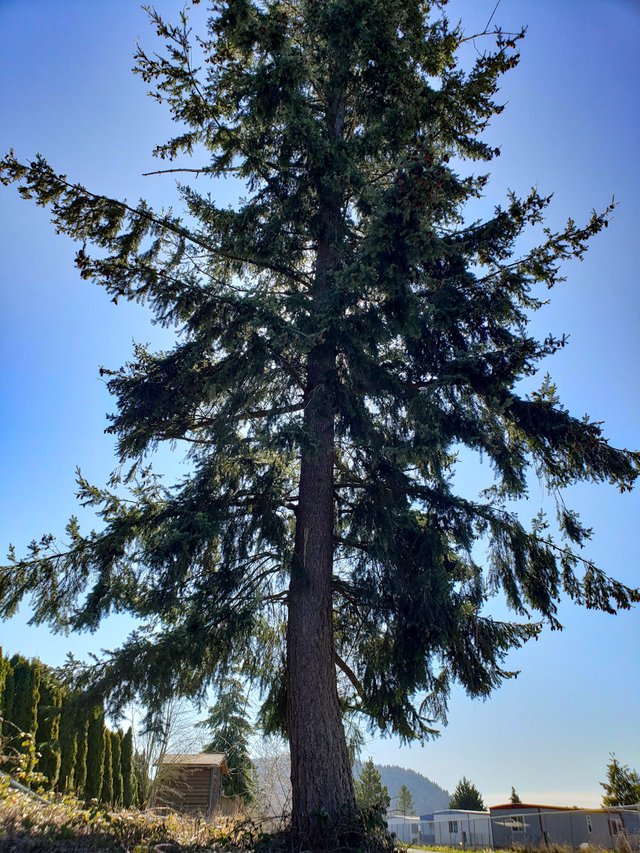 Dog-oh is pretty hard to motivate to walk a long distance these days. This is about as far as he likes to walk but that's just fine. It is good to get out in the spring weather and he is always really excited to go for a walk.
Some of the evergreen trees almost seem to be making some kind of soft noise. I wonder if the cones are opening up from the warmer weather after the recent snow.
A few days ago I noted some very offical looking people in the neighborhood with some heavy duty shotguns. I kind of didn't ask any questions but was a bit curious about things.
On the way back from my walk I talked to the neighbor about it and found out that a deer had to be put down because it broke its leg in a flower garden. It is kind of unusual and I wondered a bit if it was the deer that was eating my chard which I took a picture of recently. That deer looked like it had a tough winter. I hope it was not chased by a loose dog that is always around.
Anyhow, I also did some more gardening today and played another nine baskets of disc golf. I was doing pretty good until I tried out some new ways the throw the disc harder which worked well for adding more power. However, I'm not used to throwing that way and threw a really bad drive straight into the ground a short distance from the tee. (At least it went into the ground really hard, lol)
Riding back from disc golf I took this photo of the moon reflecting on the pond: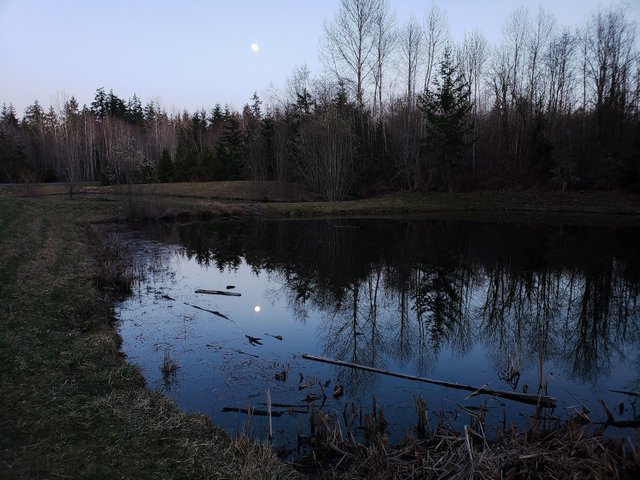 I like the way the full moon and trees reflected in the pond. Some people were feeding the ducks nearby.
I also went shopping by bike again for some of the steps.
---
Thanks for reading! I always value your support and comments. The pictures were taken by me with my Galaxy S9+. Text and graphics copyright lightsplasher & litesplasher.

---


11215

Cycling, Daily Activity, Gardening, Golf, Shopping, Walking