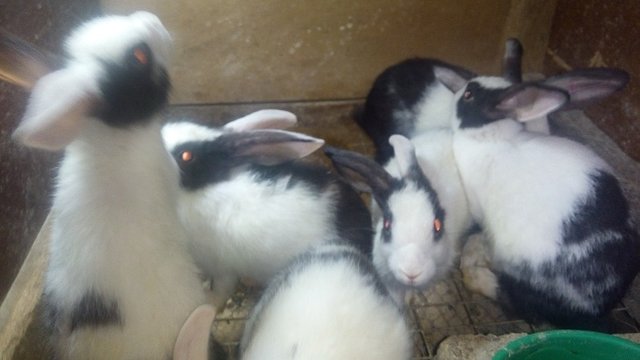 Hey Actifitters and Steemians,
I do hope everyone had a wonderful Sunday like I did. Early morning I went for Sunday service and as usual there was time for praise and worship for which we clapped and danced to beautiful songs rendered by the church choir and band. Those kids are really talented I tell you.
As we were coming back home I took a different part from the one I normally take home and as I was driving along I noticed there were a lot of potato plants along the path, I had to stop and collect the sack I leave in my car in case of situations like this. I got a lot that would serve as 2 meals for the rabbits before leaving the place. After eating and resting I went to wash the potato leaves and leave them to drain because those are what they are going to eat this night and tomorrow morning. I couldn't go out this evening because I had some guest visiting that stayed around till late. But I must say I enjoyed the day and I thank God it was cool.
Thanks for reading my post, like I always say, upvote it if you liked it I'll truly appreciate that. Keep your comments coming and follow me if you have not already done that. Again, thanks a lot for your support to me always.
You Need To Join Qurator
Are you a good high quality and original content writer? Then you really need to join Qurator, they have a lot of benefits that will help build your account, improve your writing skills, increase your understanding of the project and they have a lot of weekly competition going on. There are also many opportunities to earn more once you become a member of the community. You can check out my post about how to be a member and other ways of taking advantage of what the project has to offer here.
Join Actifit
Actifit: An innovative dapp that rewards your everyday activity! Why not click here (my affiliate link) and join today so that you start earning (AFIT) tokens and STEEM rewards via upvotes on your Steem posts.


10908

Dancing, House Chores, Walking