11K on a nice summer day!
I got my activity from taking a nice walk tonight. It was hot this afternoon but it's cool tonight. Tomorrow is Water Volleyball and the water will probably be cool at the beginning because it will be cool out tonight.
Another season of #steemmonsters ended today. I got 30 cards on my main account. Here are some of them.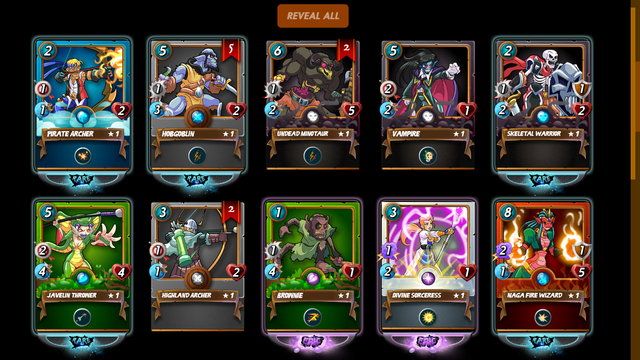 On my secondary account I got one gold foil card and a few other good cards. I'm happy with my rewards this season and I'm ready to continue playing every day and trying to get 1000 DEC per day!
I hope you had a great Friday and I hope you have some nice plans for this long Labor Day weekend! ❤👍❤


11274