12K on a resting day.
I'm pretty tired from playing Water volleyball yesterday so I just stayed inside and did some usual activity which somehow added up to over 12K!
While dropping off a friend have to Water volleyball last night, I bought a TV that he wanted to sell. It's a 43 in 4k TV with Roku. So today I've been seeing what Roku offers me. right now I'm watching a few episodes of Bewitched season 5 from 1966. 😃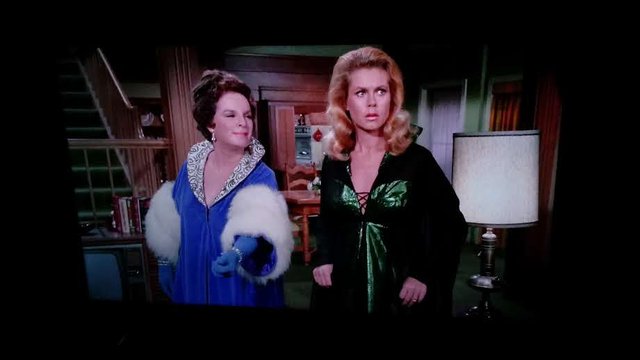 Bewitched, 1966, paused on my new TV.
I also played a lot of @steemmonsters today. I noticed that gold league matches often have two rule sets. This is the first time I've ever seen that so it must be new for this season. I'm doing pretty well and have acquired over a thousand DEC today.
I hope you had a happy Monday! ❤👍❤


12323