11K on an active day! 👍
The weather was nice today and I got out and did some yard work. After that I took a nice long walk. Then I lifted my dumbbells and followed that with 10 pull-ups and 30 push-ups.
I've been watching the price of crypto lately. I'm happy to see #Bitcoin staying steady in the $8,000 range while #litecoin moves up due to the #halfening. Steem is also up a little bit. I think that is due to the efforts of teams like @steemmonsters and @steem-engine.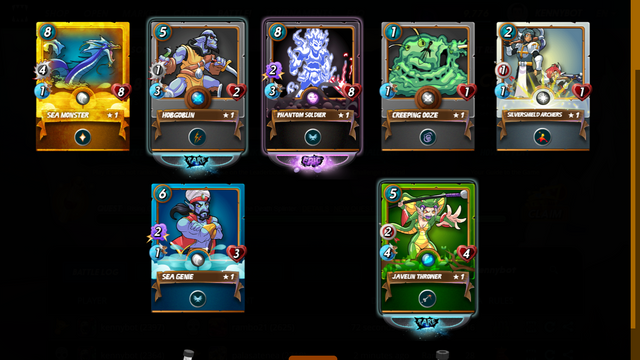 I do the @steemmonsters daily quest daily! Some days my reward is better than others. Today was a good day!
On Steem Monsters, in addition to daily quests and tournaments, we now have a new in-game token called dark energy crystals or DEC. This allows players to buy potions or orbs or sell the DEC in @steem-engine for Steem. I have about 10,000 DEC but I'm not sure how to use them yet. I think I will probably buy the alchemy 100% potion. This doubles my chances of getting a gold foil card every time I open one from a beta pack. I have a bunch of beta packs to open from the Tron token Seed Germinator fundraiser.
The cost of the brilliant alchemy potion which doubles your chance for gold foil card is 25,000 DEC. Over on steem engine you can buy DEC at the rate of about 400 for a dollar so that means 25,000 would cost over $60. I'm not sure if I could recoup $60 worth of value from opening up the cards or not. But according to an article I read from a few weeks ago, it does make sense to buy the potions. Does anybody else have any thoughts on this?
I really think steem engine is helping steem because it is basically what SMTs were supposed to be. There are several sites already such as palnet.io which are mini steemits that allow a person to earn a token in addition to Steem when they posted there. This is probably helping the price of Steem as people buy it to convert into these new tokens so they can have influence on these new sites.
If you read my post from yesterday then you know I've been here for 3 years. I got here at just about the beginning and I was lucky to be able to accumulate a lot of Steem with not that much effort. However I've been here every day since and I've always tried to give back by upvoting the comments on my posts and also by seeking out interesting authors to vote for. It's been a fun 3 years and I can't wait to see what the next 3 years bring! ❤👍❤


11009

Daily Activity, House Chores, Running, Walking, Weight Lifting