8K on a day after a busy water volleyball day!
Not motivated to be very active today. We do need to rest sometimes! I played @steemmonsters and got a 4 card reward for my daily quest which I am happy with!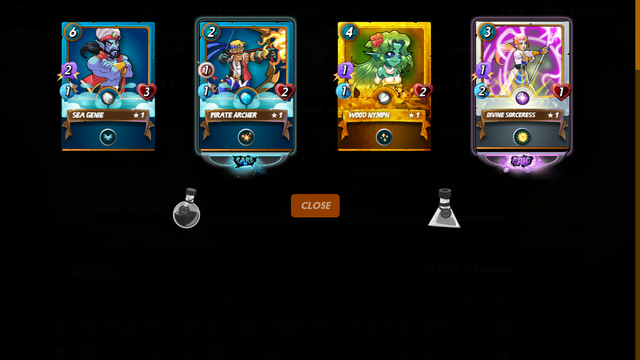 Also played @drugwars and am thinking about how to occasionally post my fights here. In the past, I would hit their button and then edit the single picture they posted for me, trying to do some role-play, but now that button to post on Steemit is gone.
Also gone is magic-dice.com. I was getting a little Steem everyday from the tokens I accumulated. Apparently they went out of business and the website, along with all our tokens, is gone.
Meanwhile there is a proposal for a new Hard Fork for Steem. Content will get less of the post's reward but currators will get more. Maybe we'll end up with a little less content but a bit more members here reading and voting for what they like. I don't have an opinion yet on HF21 because I am just now finding time to look into it. But if you have an opinion, feel free to share it in the comments!


8091

Daily Activity, House Chores