13 K on another pool day.
It was sunny and hot again today so I went to the pool again. I try to stay in the shade because I've had enough sun already lately.
Here's a picture of the sky above the pool. The sky was blue and the clouds were interesting shapes.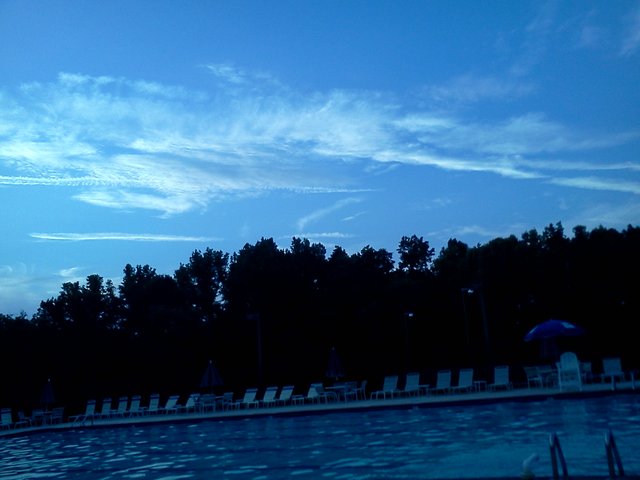 The sky, the clouds, the pool and the pool deck area.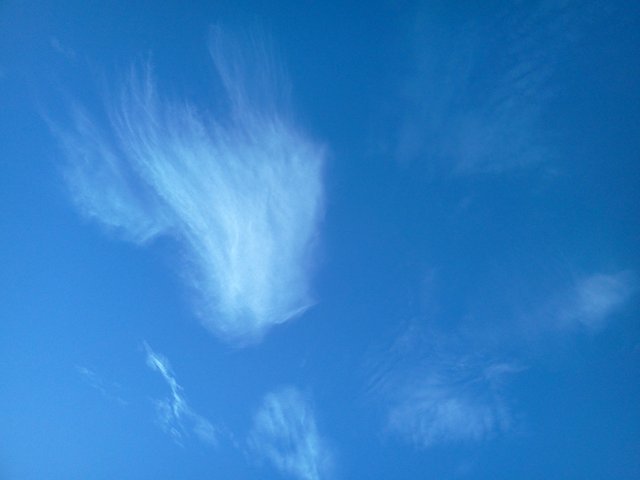 The clouds above the pool.
I just got back in from a nice late night walk. There was no moon so it was kind of dark but that was good because I could see the Big Dipper right above me.
When I came back I had a little work out. I did 11 pull-ups and 25 push-ups.
I hope your week is going well! ❤👍❤


13004