Almost 10K on almost a full moon day!
I had a really long walk this evening as the sun was setting and the nearly full moon was rising. I got a picture of the Moon with my phone which doesn't really take that good pictures, especially of things at a distance. And as we all know, the Moon is 1/4 million Miles Away!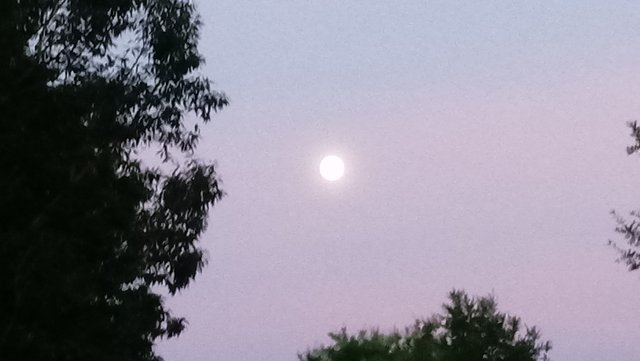 But we all want our favorite going to go there, don't we? Well maybe we're in the start of a new bull rally. There was a pullback last night but we're maybe heading up again. Steem is up one and a half percent at this moment. To the Moon, Steem!!!


9671