I got 21K, and happy Halloween today!!! 🎃
I hope you all had a nice Halloween. I didn't do anything special but I did give out candy. While I was waiting for the neighborhood ghosts goblins witches superheroes vampires etc to ring my doorbell, I was up dancing to music!
I had the radio on, and lately I have it set to a Country station. I usually do not listen to Country music but my brother does, and he has it on in the car and I hear it when he drives me someplace. I am more of a Rock person but modern Country sounds a lot more like Rock these days. So I have that station on my radio and I will listen to it for a little while while I'm in the kitchen making something to eat. The living room is next to the kitchen so I put the radio on and listened to country music while I was waiting for the doorbell to ring. That's how I got most of my movement points today.
Here's a picture of what I was giving out for Halloween!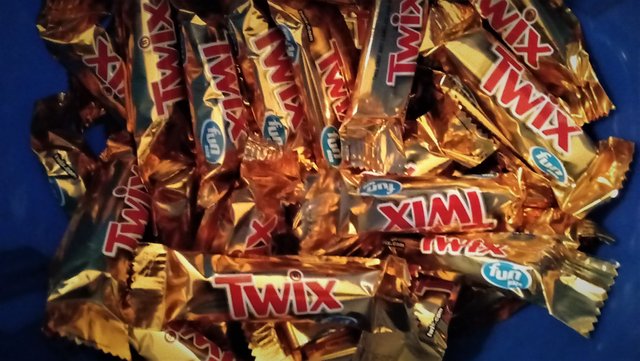 What's YOUR Favorite Candy?
This is mine, but I also like Snickers. I was snacking on a few of these today and it got me sugared up and hyper. I've been moving a lot today!
I hope you all had a great Halloween
and I look forward to your comments, as always! ❤👍❤


21016