Most of the Sunday was quiet and relaxing, but close to sunset time I wanted to walk and work on some of my thoughts.
Walking alone usually brings to your attention more details and I did make lots of photos as well as videos!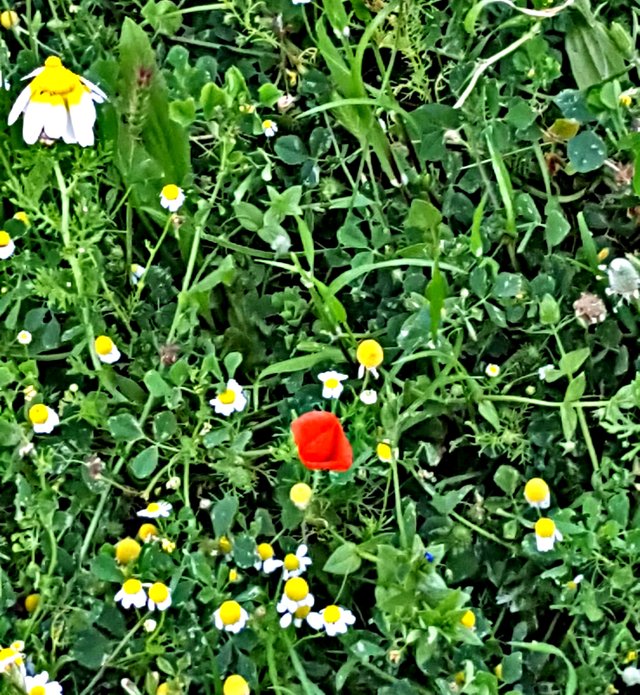 There was a very small poppy at a road filled with daisies, greenery and chamomile... It does not looks so nice as it did, but it felt good sharing it
Some of my thoughts-plans I will soon share with you
---
I have created this video for the blocktrades sponsored contest
The goal of this video was to create curiosity and the 'desire' to someone for more research, for visiting the website, the discord and get in touch with the Team.
All the elements used were under the license CC0